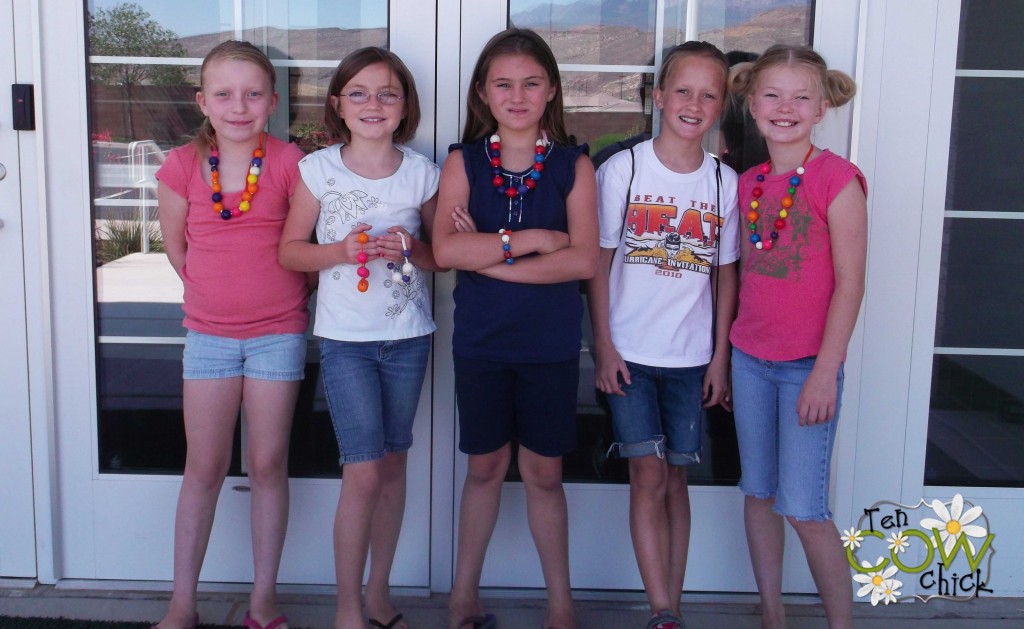 We made gumball necklaces and bracelets for Activity Days this morning!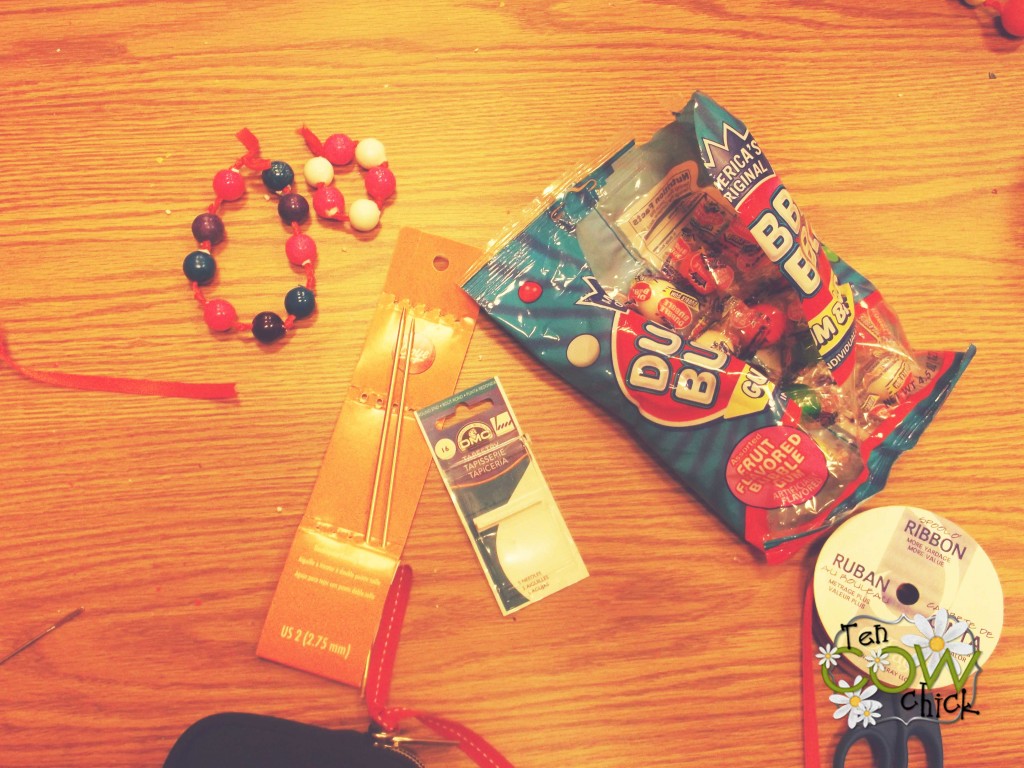 My leader partner looked all over town for the big gumballs and found them at the dollar store.  To make these you need tapestry needles to thread your ribbon through the gumball and crochet needles to poke holes through them.  Tie knots in the ribbon in between the gumballs to keep them separated.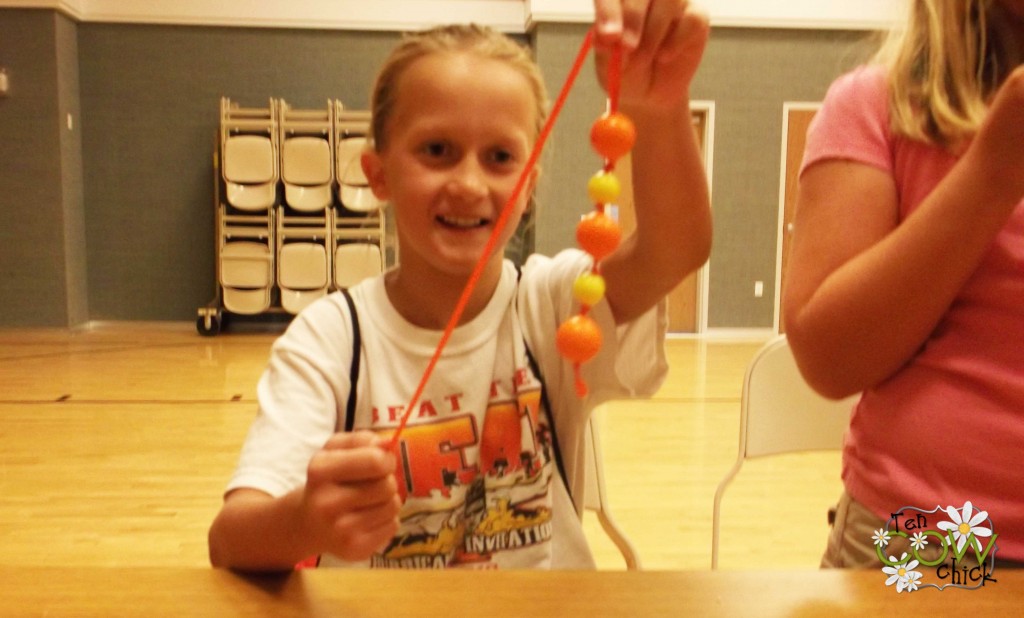 The girls came up with some cute color combos.
Activity Days is an LDS activity for eight to eleven year old girls.
To learn more about my religion click here.