I do, I really, really like bows!  They look soo cute in my girls hair.   I just wish my littlest one would actually leave them in her hair.  But anyways, I made up a bunch of bows, because I have ribbon on hand, and I figured it was worth a shot to put them on Etsy.  Etsy has some crazy bow competition though and I wasn't to sure how it would work out.  So on Monday afternoon I finished publishing all my bow listings and on Wednesday morning I got my first order!  She didn't just want one set of bows, but two!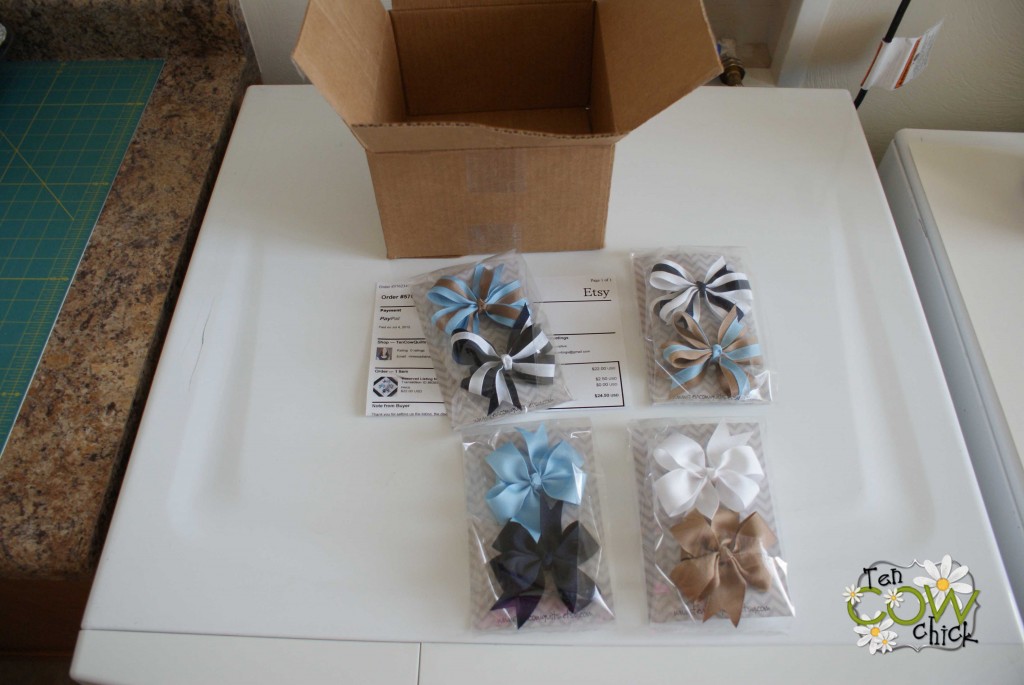 I really like these "School Uniform" bow sets because they will be soo cute with Macey's school uniform that she will have to start wearing next month.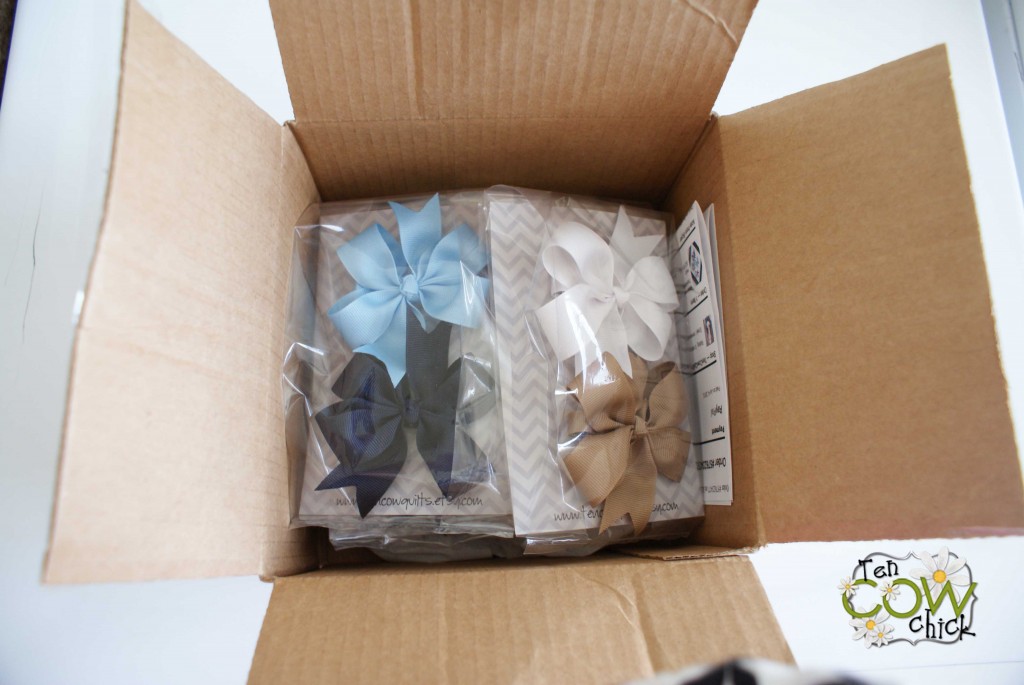 I got them all shipped off this morning and then we hit the splash pad to celebrate Mom's first bow order.  I'm hoping the buyer leaves me nice feedback so I can get more orders.  I think that's what holds some people back from order is that I'm new and I don't have any feedback on my profile.  So hopefully once I get a few sold things will pick up and I will be making bows like crazy.
Since bow competition is soo tight on Etsy I need to step up my picture quality.  I spray painted a bajillion lima beans white this afternoon (in the 99 degree heat) to use as a bow back drop.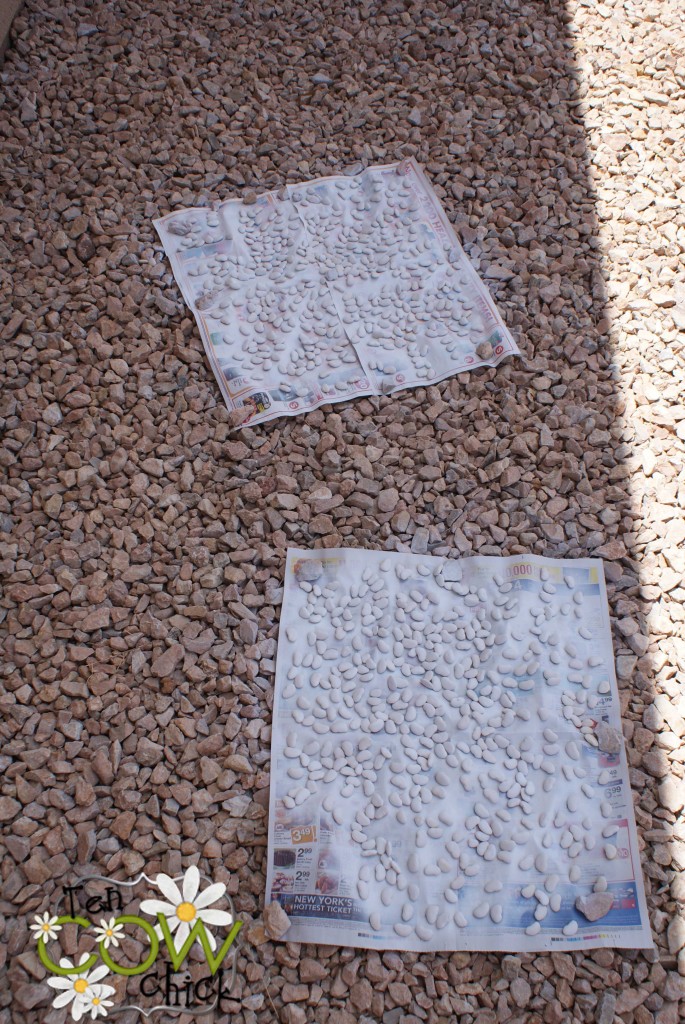 So which picture do you think is more interesting?  The picture with a bean backdrop?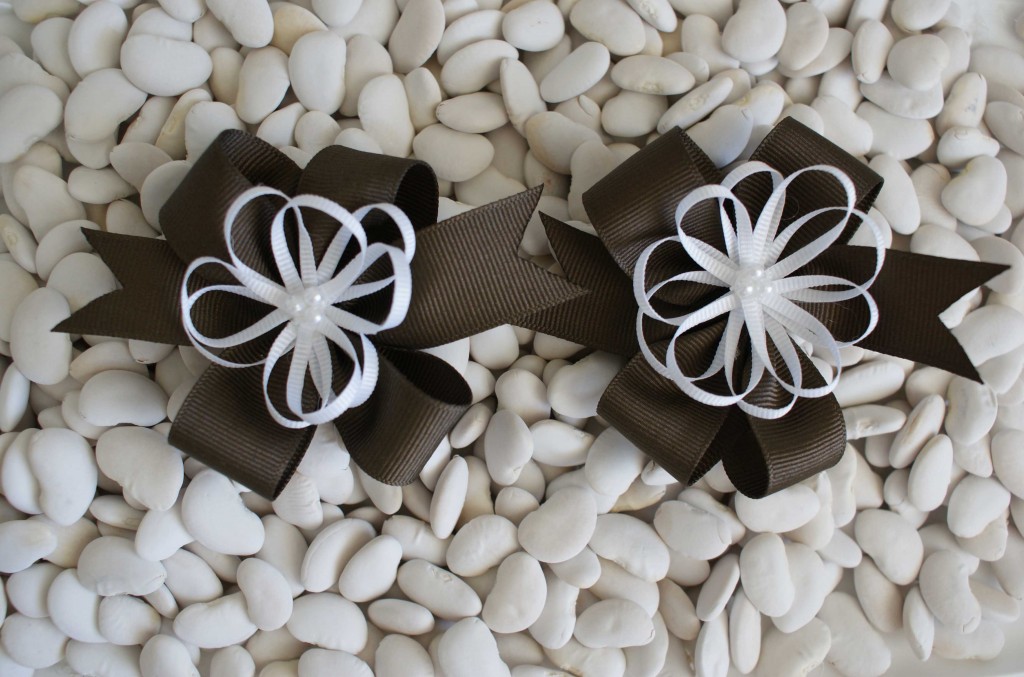 or the picture with a pink frame?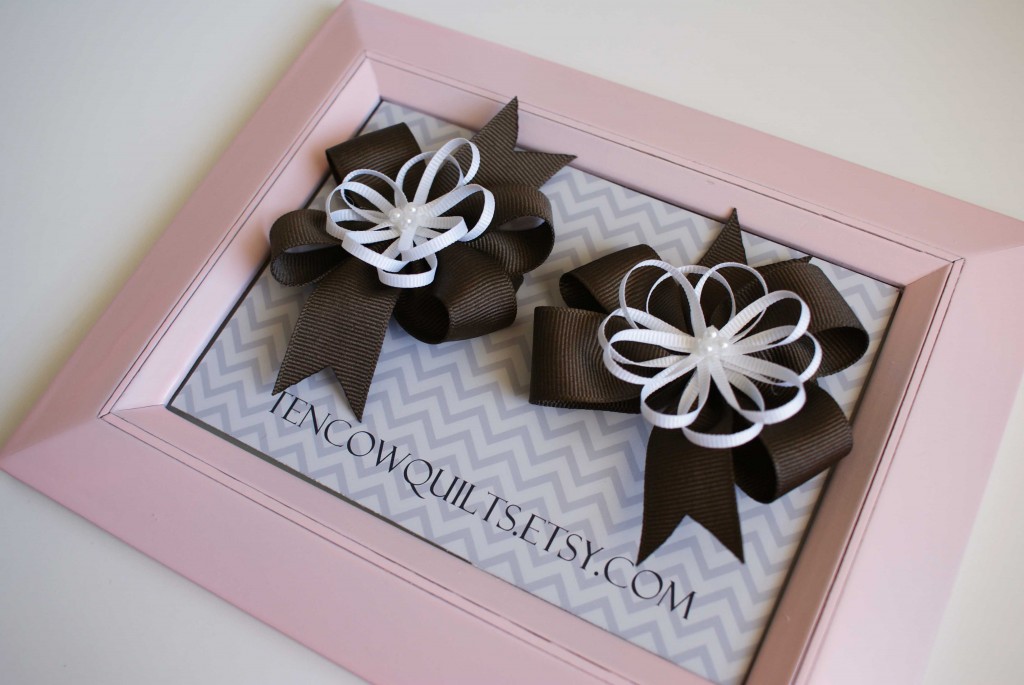 Help me out because I really have no clue what I'm doing!  If you leave me a comment and tell me what you think I'll love you forever. I'm just saying. . . .