So I got a message via Etsy from a lady in Florida asking about what kind of bow combos I could make using navy blue and white.  So I sent her back a message with this image attached.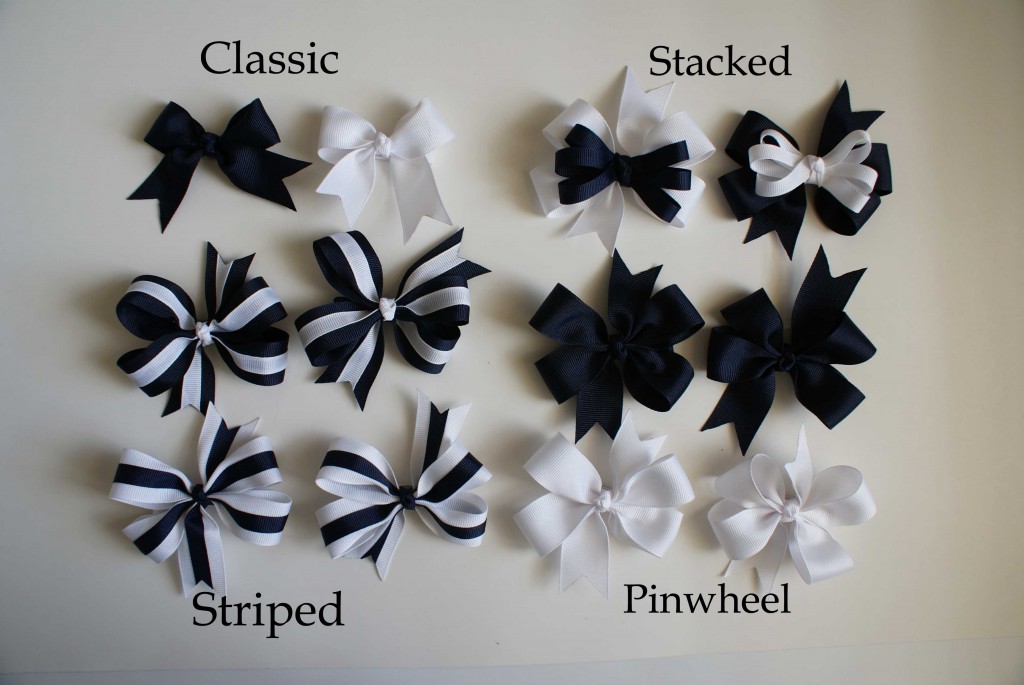 She said liked them all and wanted four of each kind of each color.  Great! So I did the math, that equaled 32 bows! Me and my glue gun and heat sealer were up 'till 2 am getting this order ready.  Thank goodness for Pandora radio! I'm not a up late kind of person.  I'm in bed and out by 10:30.  If I stay up till 11 I'm cranky the next day.  However, it was really fun to stay up that late and just make bows!  The crazy thing was I wasn't even that tired the next day.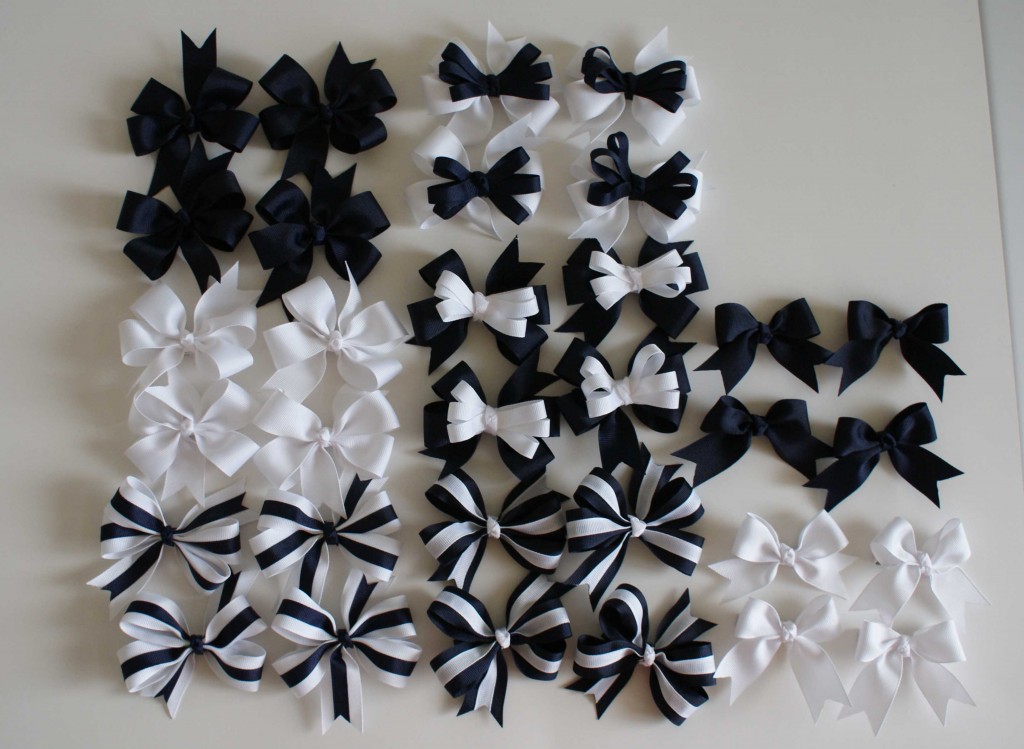 Now that's a lot of bows for two cute little girls in Miami.  After the box was all sealed up and ready to go I wished I would've thrown in a pink bow –  just for the heck of it!