On Saturday Justin competed in his first triathlon.  He's been training for months and months.  The girls and I made him a cute poster!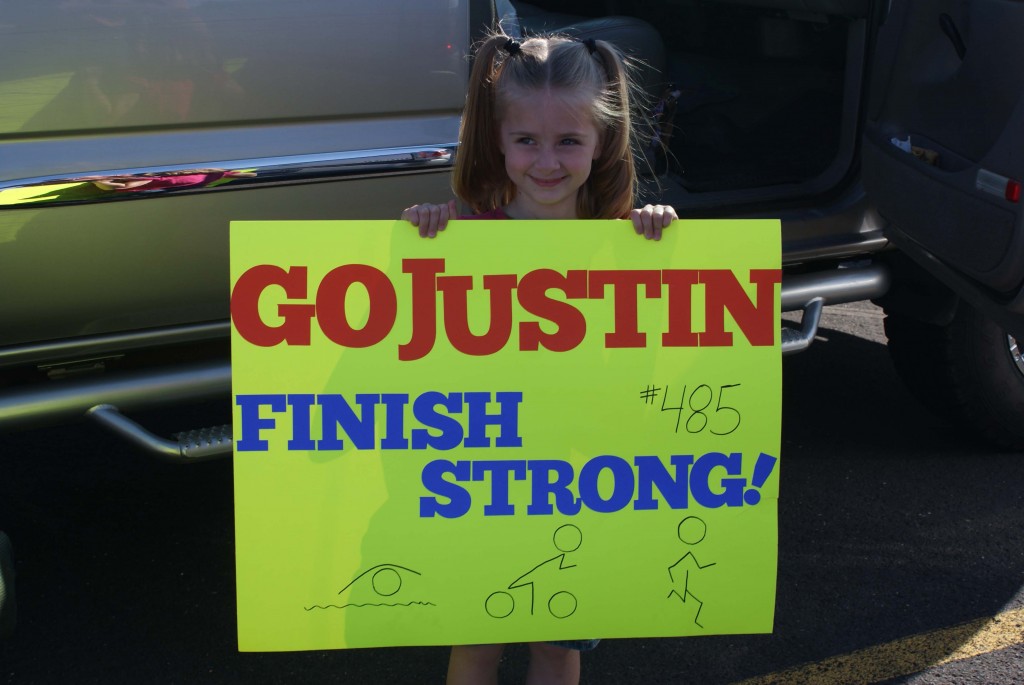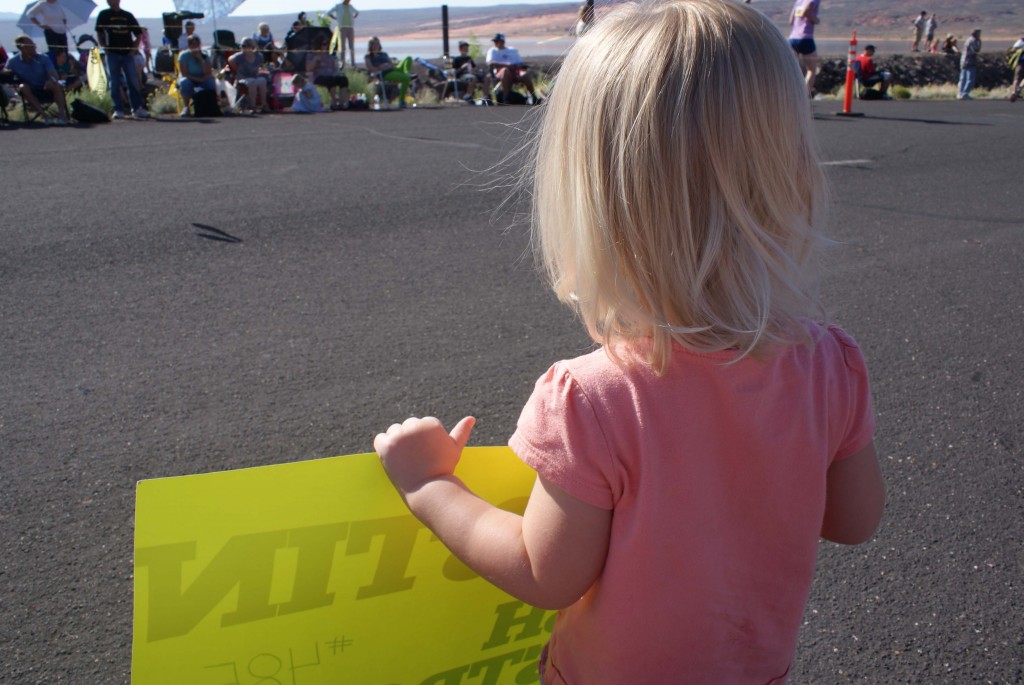 And he did finish strong so I guess the motivational poster worked!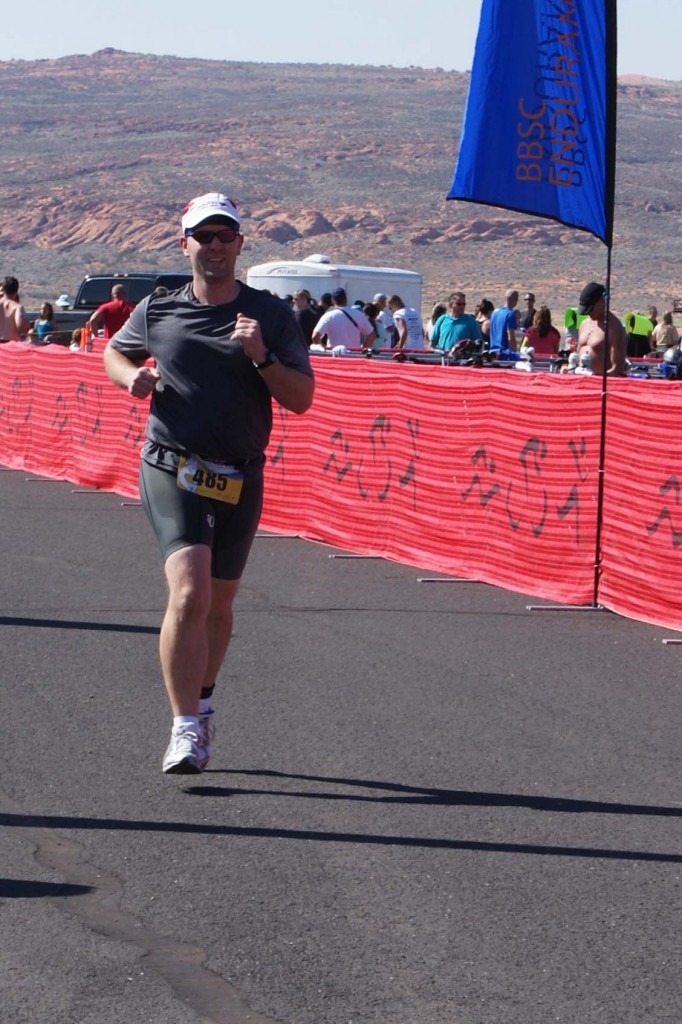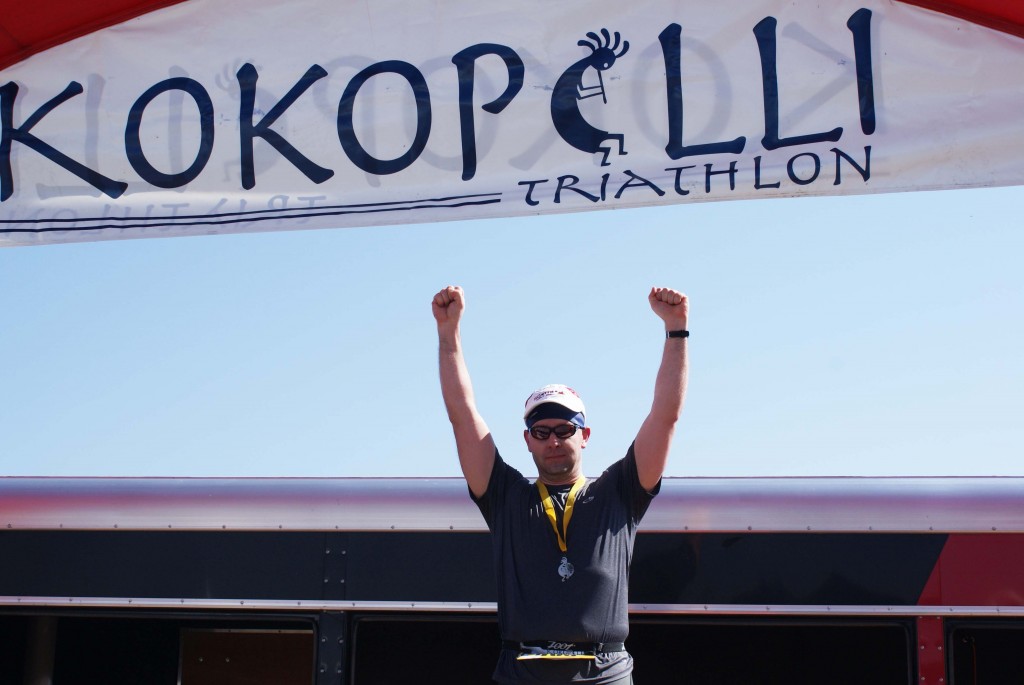 He nailed his target time exactly – 1:45.
I'm soo proud of him, he's my Ten Cow Man!