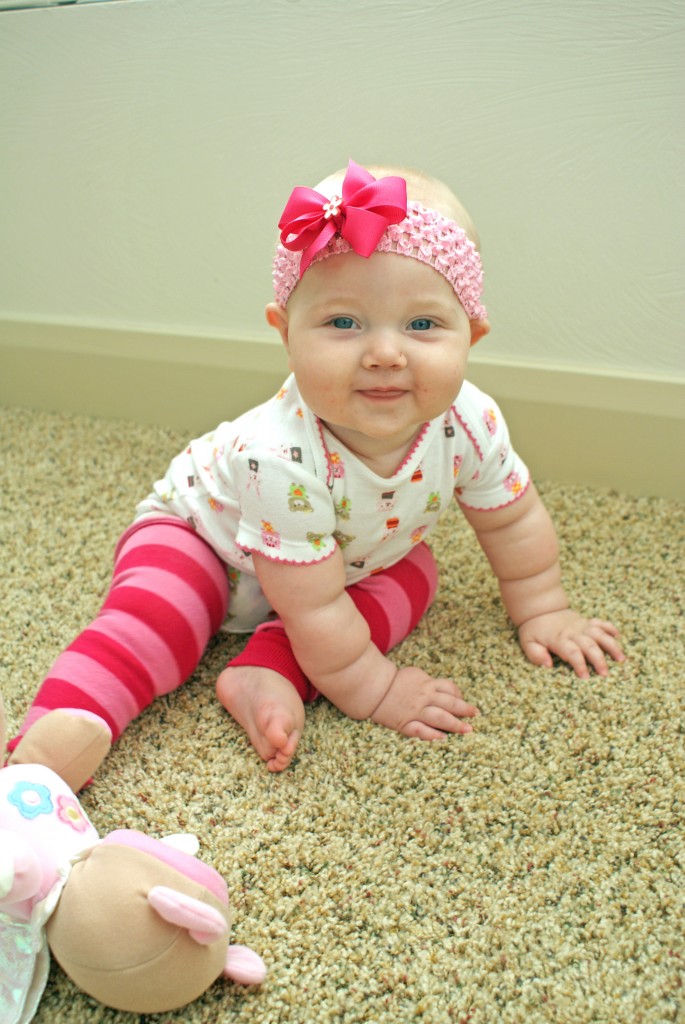 Making baby legs is a project I've had in the back of my mind for awhile.  I hadn't really pushed the idea and gone out looking for supplies, but when I was at Target last week I noticed that they had knee high socks for $1.  Woot, woot! That's a deal too good to pass up!  And it beats the pants off of these.  I saw a tutorial on someones blog a long time ago and I vaguely remembered the steps.  I think there were a few more steps to her tutorial than I have to mine. But hey, the easier the better, right?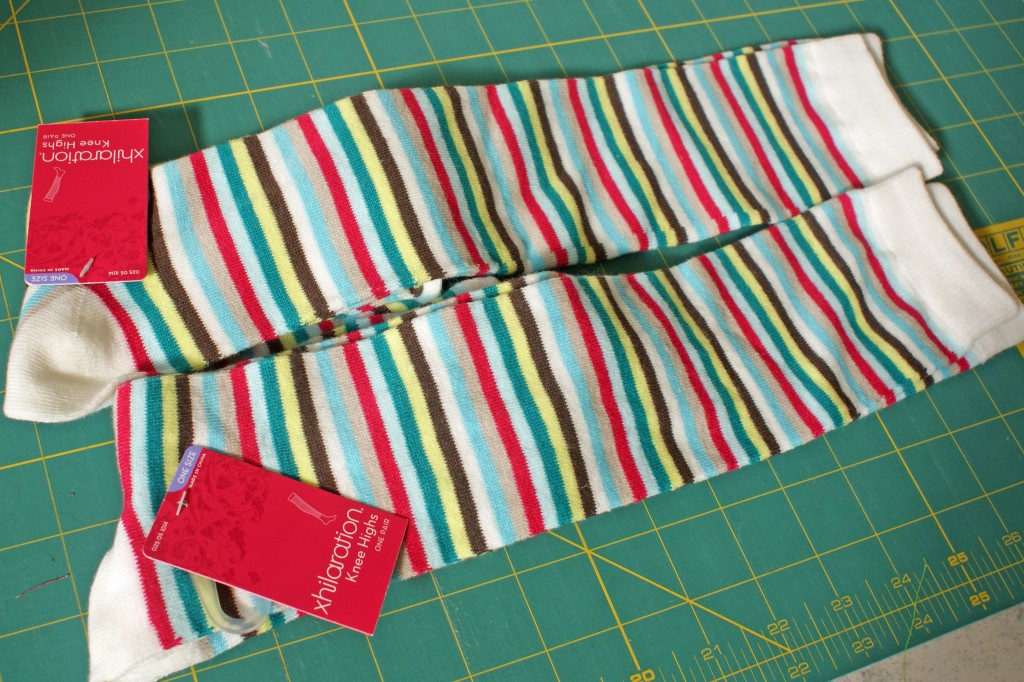 So here we have two pairs of knee high socks.  One for Maddy and one for her friend.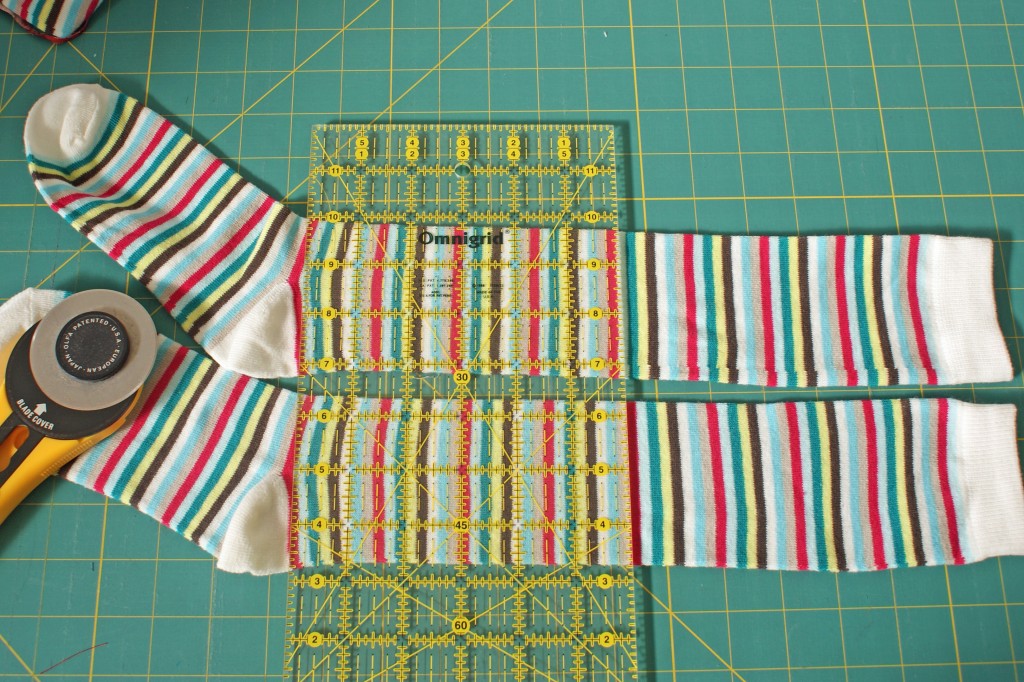 Square up your socks and cut just above the heel.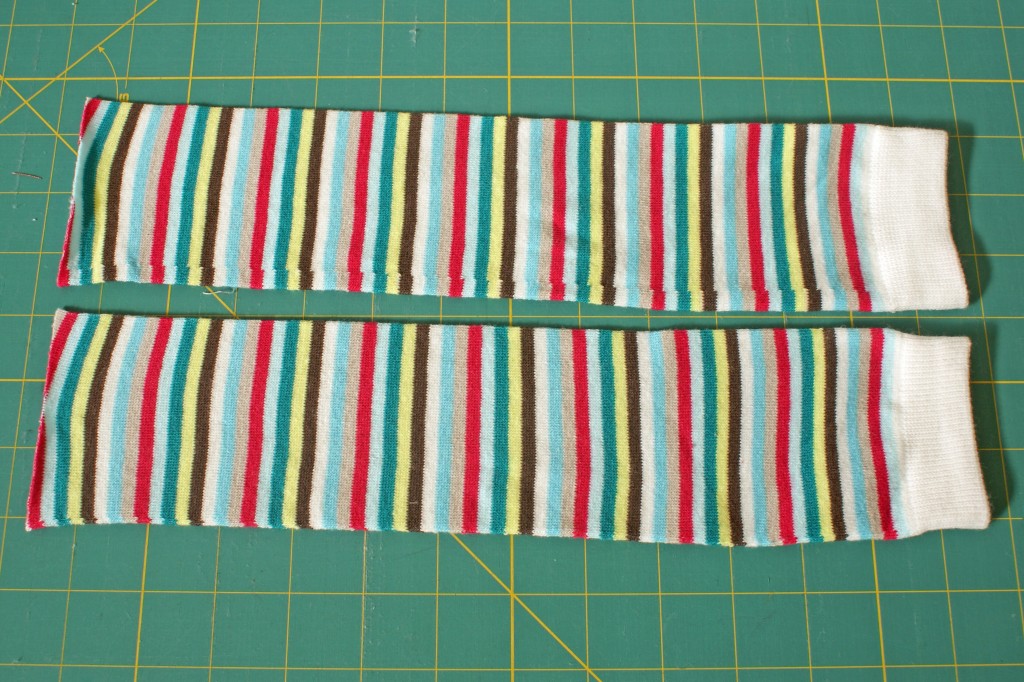 Like so.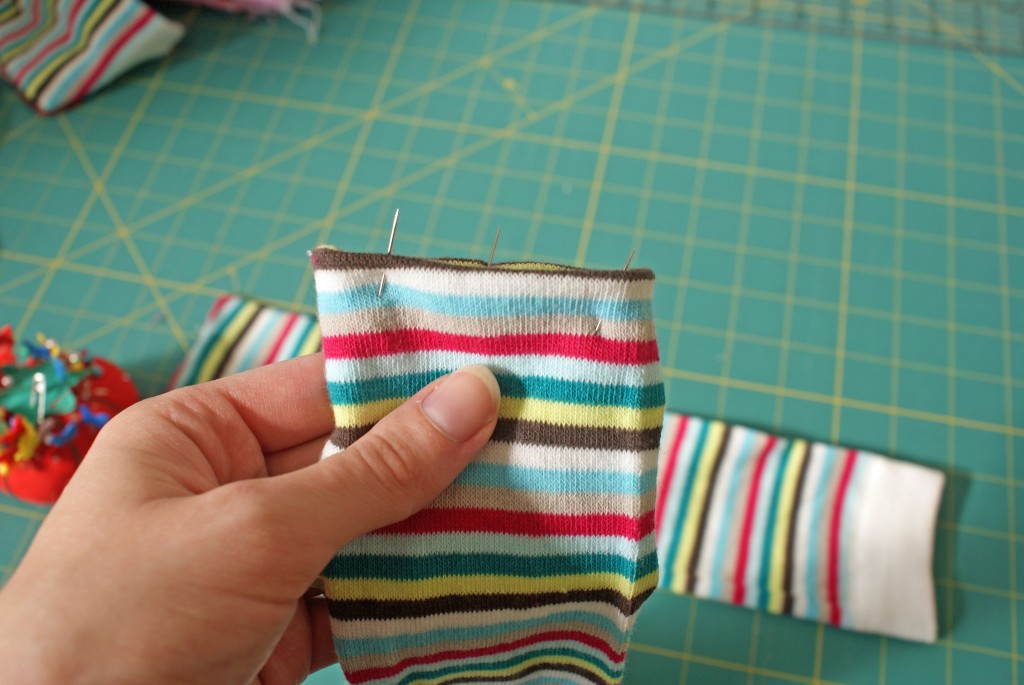 Take your raw edge and fold it in a half of an inch.  Then on your sewing machine your going to set it to the knit stitch.  If you do a straight stitch the seam will pop if you put them on a baby with fat legs – like mine.  The knit stitch will allow it to streeetch. Once you've done that, you're all done! I'm all about the easy sewing projects lately.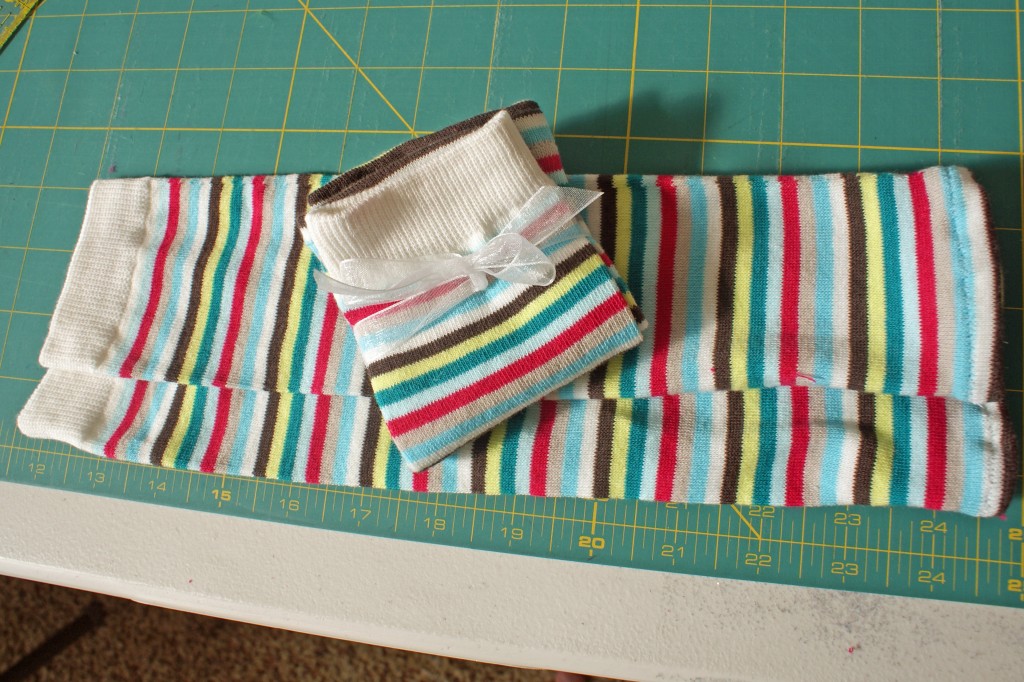 Linking to: 30days and Tatertots and Jello