I've had a few questions about where I get my clips that I stick the bows on and how to line the clip with ribbon.  So I'm going to do a little Q & A for everyone just in case you were wondering too.
Question #1:  Where do I get my bow clips from?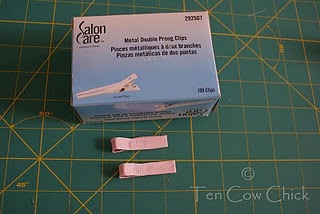 I get them from Sally Beauty Supply.  I'm sure any beauty supply place would have them though.  The box says "Metal Double Prong Clips."  It has 100 clips in it and it cost around five dollars.  If I did my math right that's about five cents per clip.  Not too bad!
Question #2: How do you line the clip with ribbon?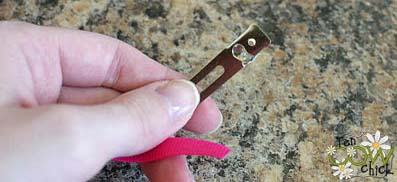 On the back side of the clip put a dot of hot glue and then put the end of your ribbon on top of the glue.  I have found that 3/8 inch ribbon covers the clip perfectly.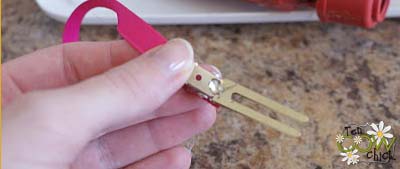 Flip it over and put a dot of hot glue on top and wrap your ribbon up and around the clip.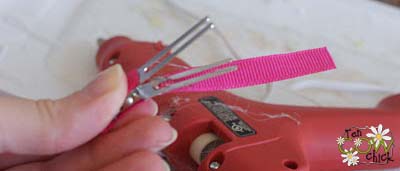 Open your clip and put a dot of hot glue on the inside and wrap your ribbon around and in the hair clip.  If your worried about the clip falling out of your little girls hair you can cut a small piece of shelf/drawer liner (you know, the grippy rubbery stuff) and hot glue a little strip of that inside the hair clip. 
If you have any other bow making questions, let me know!