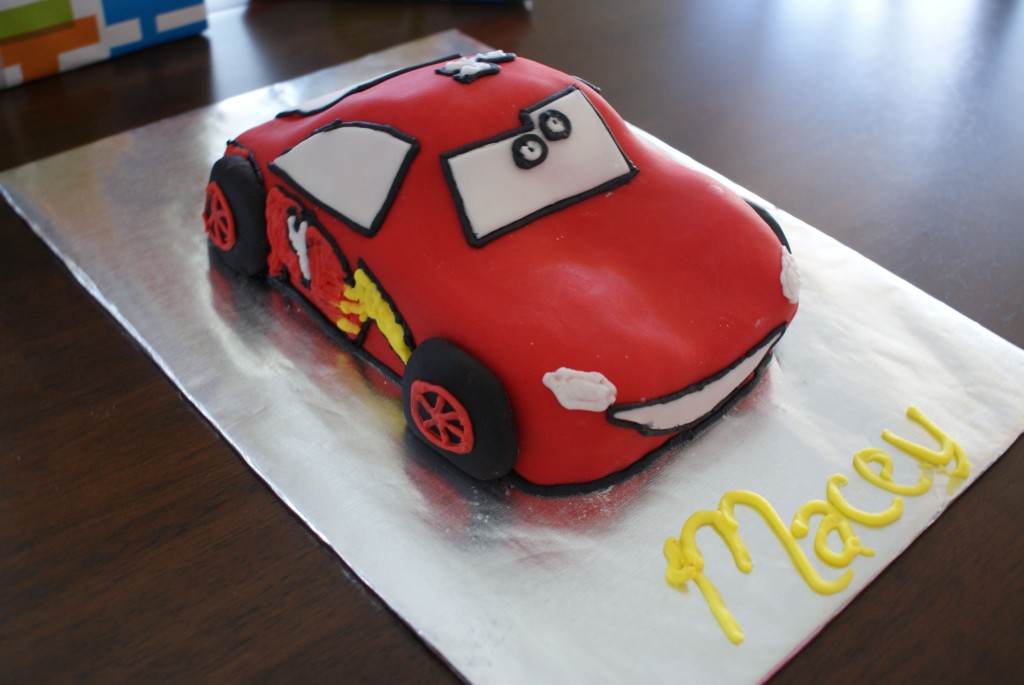 We celebrated Macey's birthday over the weekend.   Before Macey was born I took all three of the Wilton cake decorating classes so I could make awesome birthday cakes for my kids.  Now that I actually have kids I just don't have the time and patience it takes to go all out on a cake.  I did my best, but I could have done better if I wouldn't have had little hands in the way the whole time.  Macey requested a "speed" cake (Lightning McQueen).  She loved her cake and that's all that matters to me.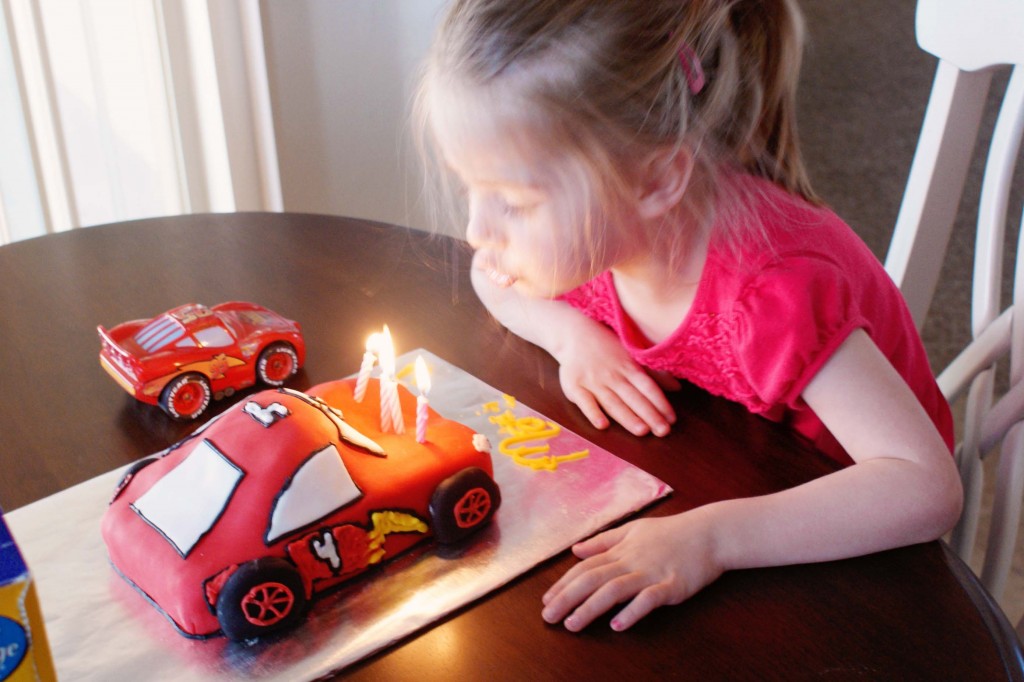 This was my first time actually carving cake with a knife.  It's way harder than I thought it'd be.  I did Macey's hair like five times that day.  She's just so rambunctious it never stays.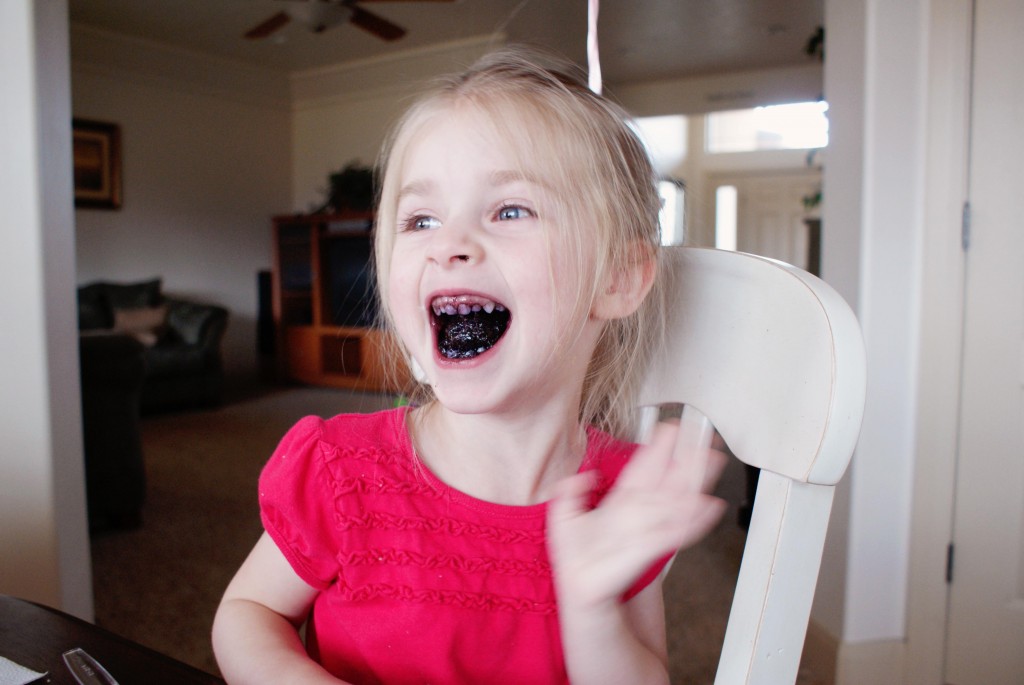 Macey insisted on eating one of the fondant tires.  Nasty!