I made these heart bows for Macey on Saturday (to match her Sunday dress, and of course for the upcoming holiday) and they were so super simple to make I thought I'd do a little tutorial for you.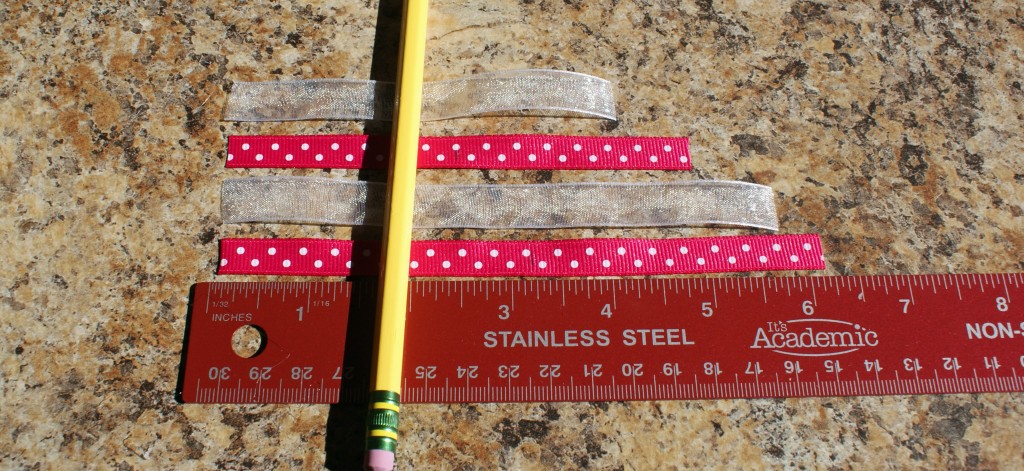 Step one:  Cut four pieces of ribbon.  I prefer to use 3/8 inch grosgrain ribbon, but I'm all out of white so I had to rock what I got and ended up using some wider sheer white. 
You're going to need one piece each of 6 inch, 5 1/2 inch, 5 inch, and 4 1/2 inch ribbon.  Seal the ends with a candle.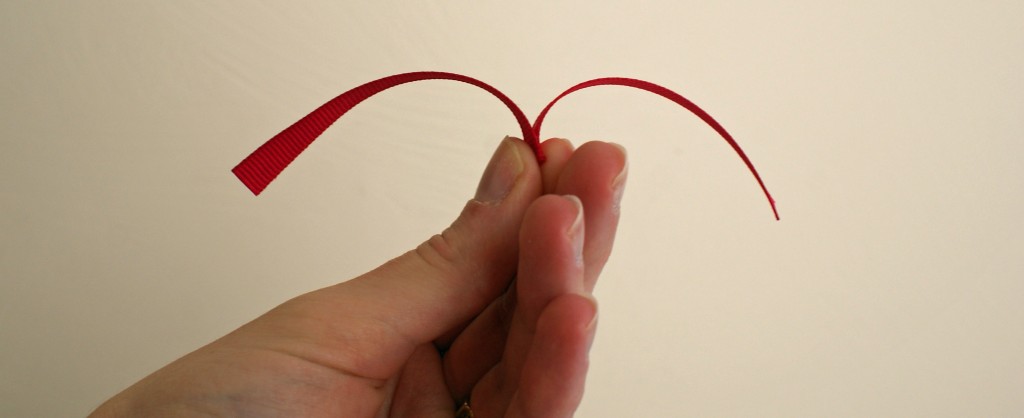 Take your 6 inch piece of ribbon and put a dab of glue on the TOP of it at three inches and pinch it.  Then you'll put a dab of glue on the bottom of the "v" and put your 5 1/2 inch ribbon underneath the 6 inch ribbon.  Keep going until you've got your ribbon looking like this.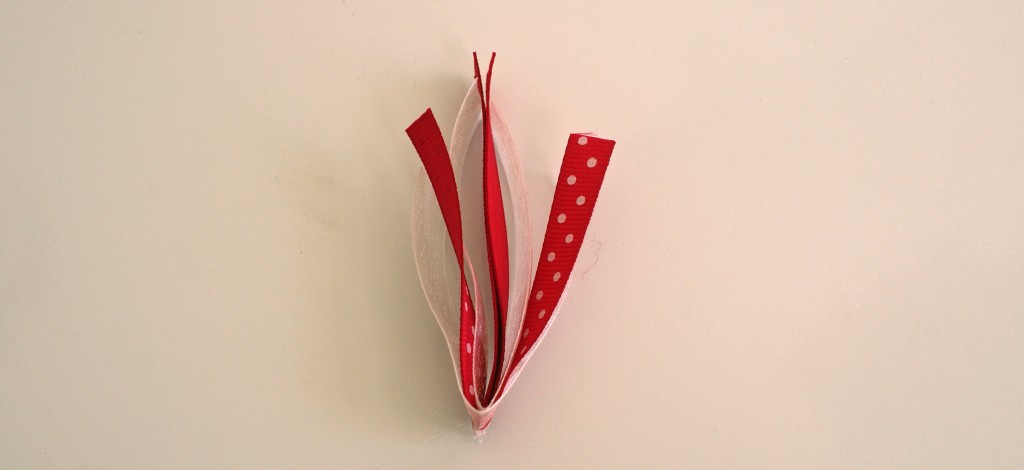 Line a clippy with ribbon (I get mine at Sally Beauty Supply).  Put a dob of glue on it like so. . .

Stick the bottom of the "v" in the glue.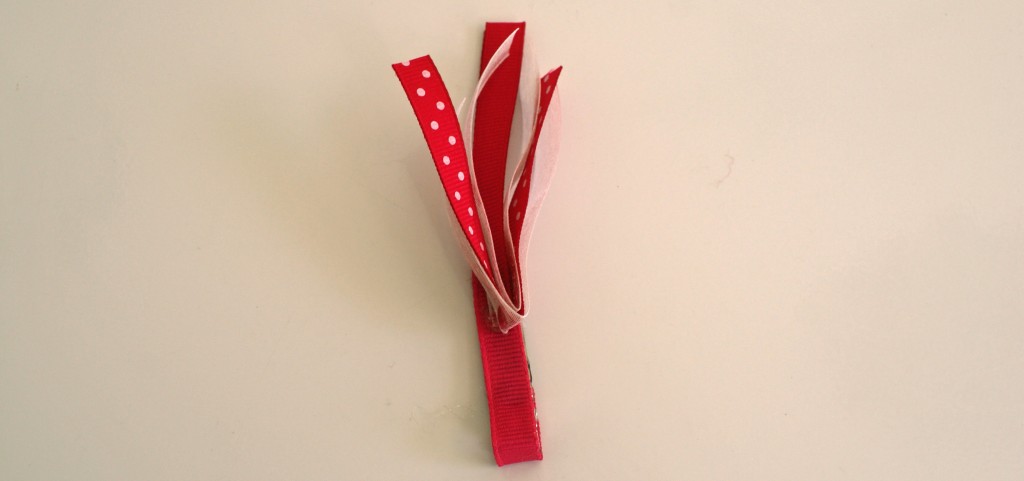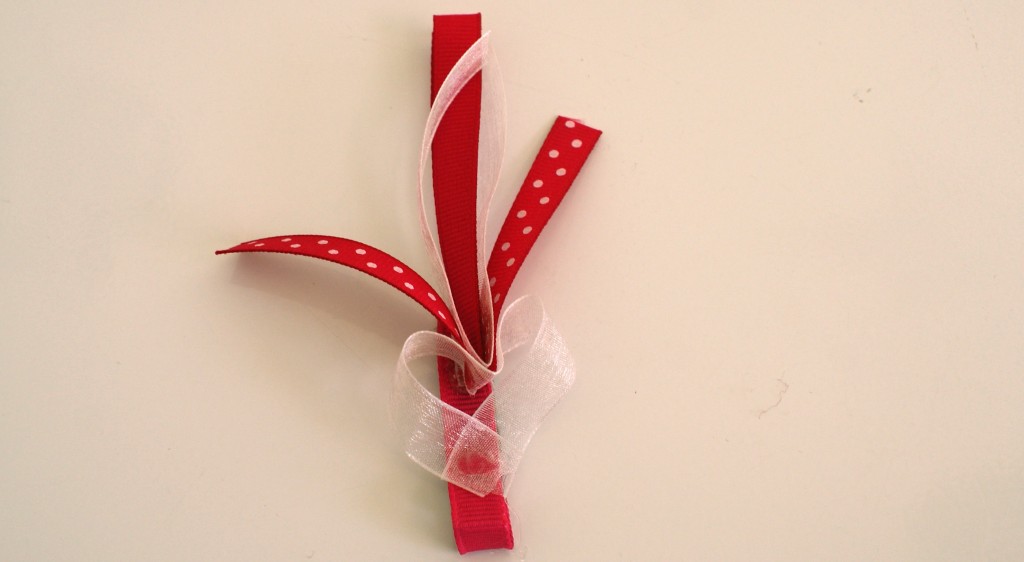 Take your bottom layer of ribbon and glue it down so it forms a heart.  Keep going with your layers of ribbon until it looks like this.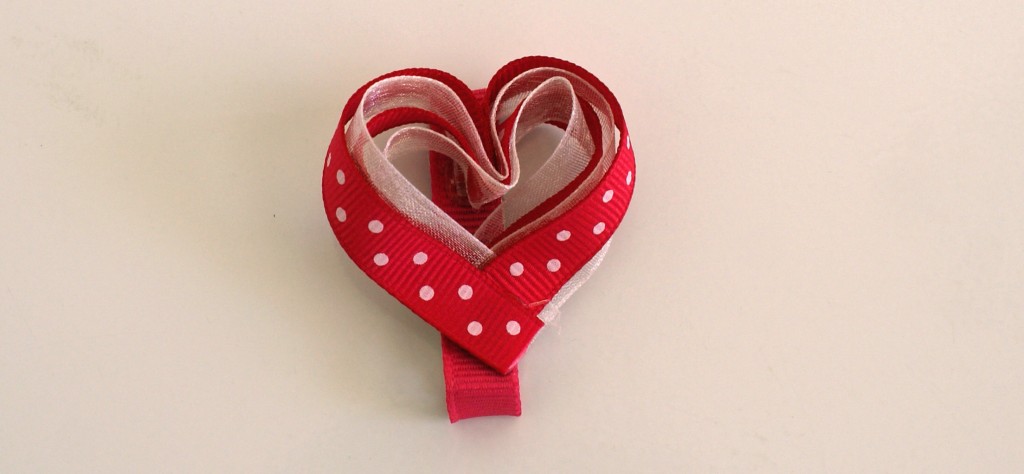 And there you have a cute little heart bow.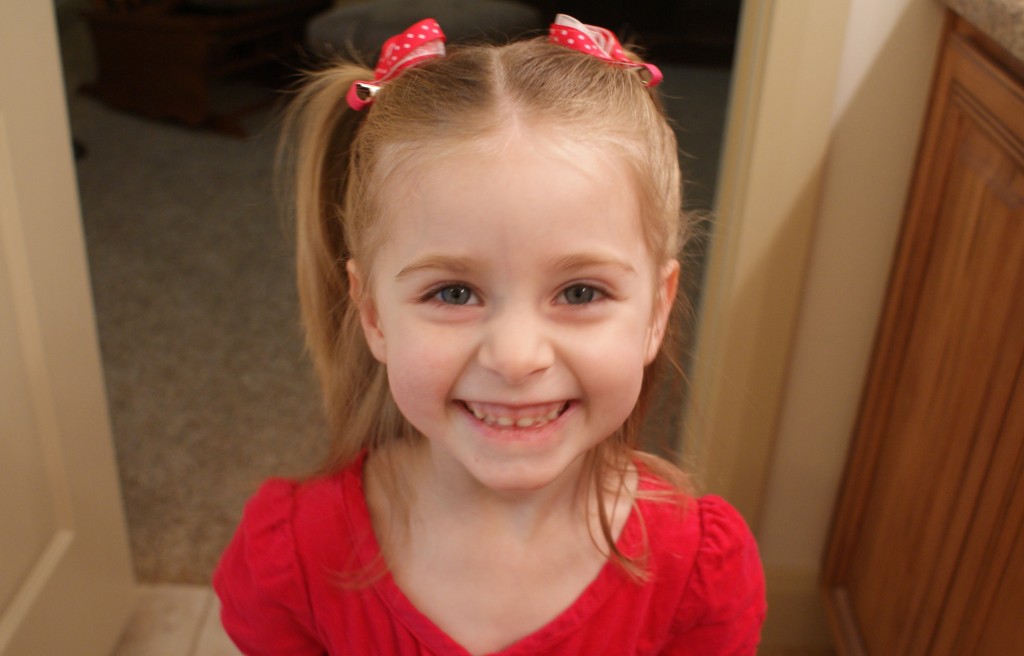 Happy bow making to ya!