It's a busy day today so I am going to re-post an old but popular post and I'll see ya on Monday.  Have a great weekend!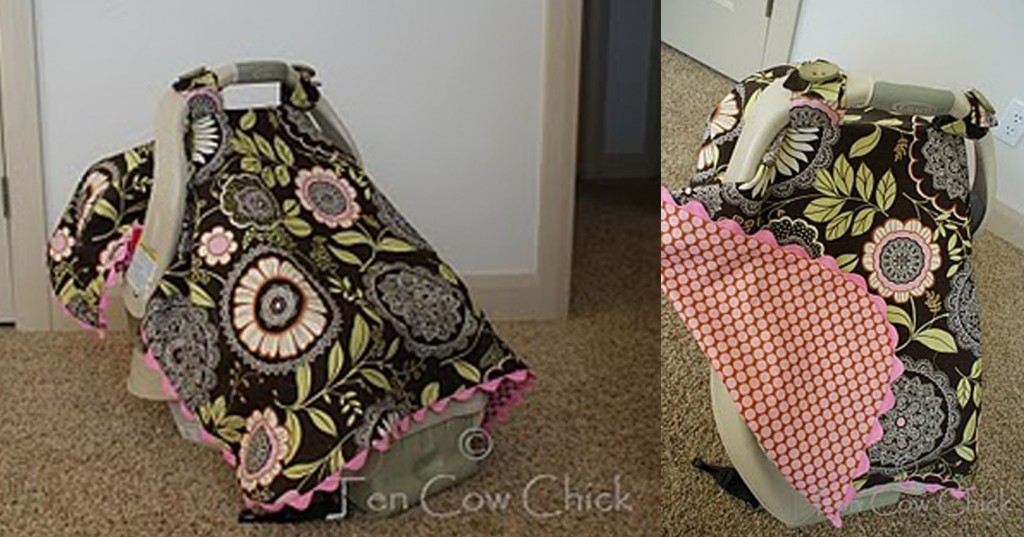 Wahoo one more project done! I love this fabric.  It's Lotus by Amy Butler just in case anyone wants to know.   All it is is a blanket made out of 2 yards of fabric (one yard per side), plus you need 1/8th yard for the straps.  And then you just sew straps to the top of the blanket. Add a little ric-rac and some ginormous buttons and and there you have a cute car seat cover.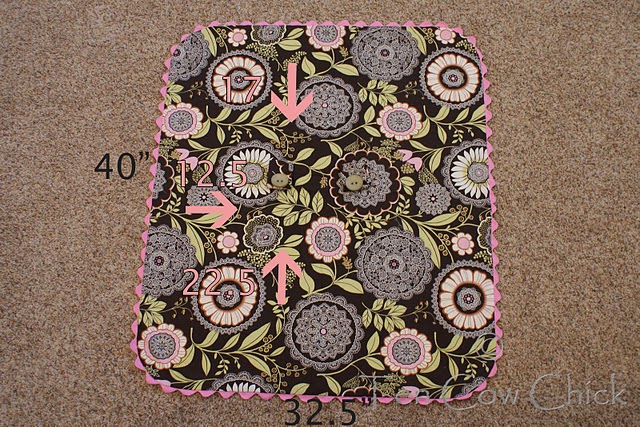 I've had a lot of questions from friends about the dimensions of the car seat cover so I figured I might as well post it just in case anyone else is wondering.  The finished size is 32.5″x40″.  It's a little on the big size so if you want to do yours a little bit smaller it would fit just fine. The straps are placed 12.5″ in from each side and 17″ down from the top. The straps finished size is about 9″ long and 2.5″ wide.  The strap was a little bit long so you might want to take a half inch or so off that if you don't want extra strap hanging down.  I hope this helps someone out.  If you have questions let me know!
Linking to: Creation Corner, Tatertots and Jello