I'm running out of things in my church bag to keep Macey entertained, so I decided it was time to make an I-Spy bag.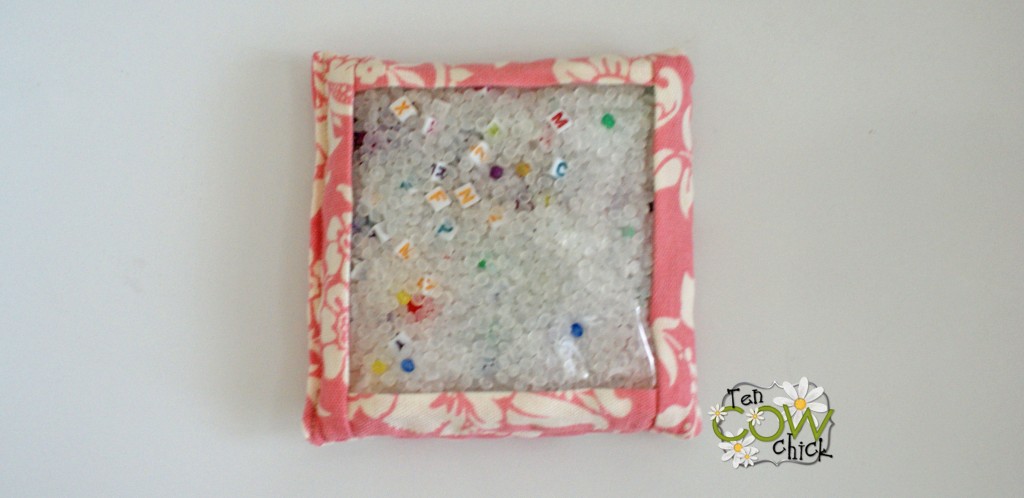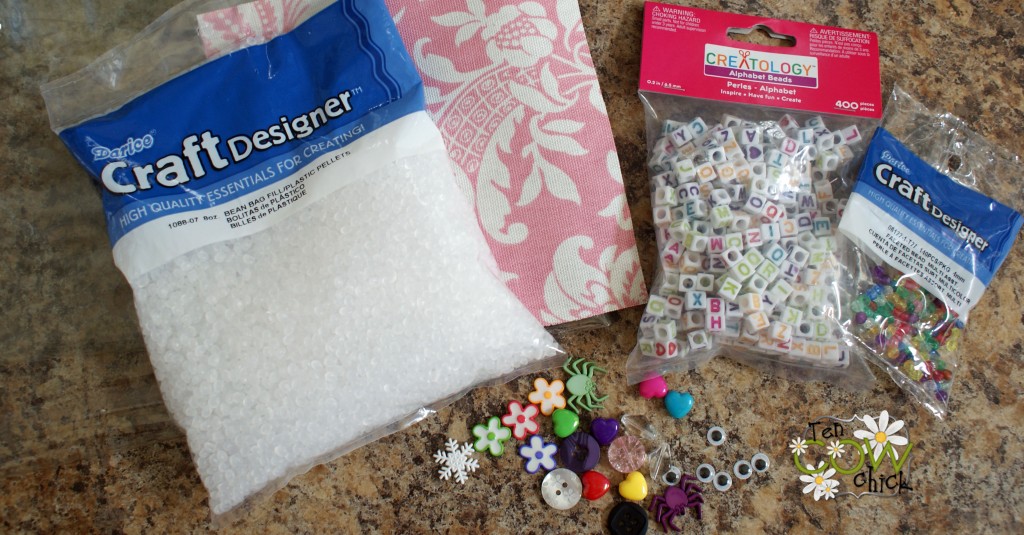 Here's all the supplies.  I bought the bag filler at Roberts and the alphabet beads were from Michaels (I didn't use all of them so they can be used for another project) everything else I had on hand.  I put in novelty buttons, googly eyes, and beads.  The clear vinyl you can get at a fabric store by the big rolls of tablecloth vinyl.  I had mine left over from high school from when I had to have covers on my books.  Crazy.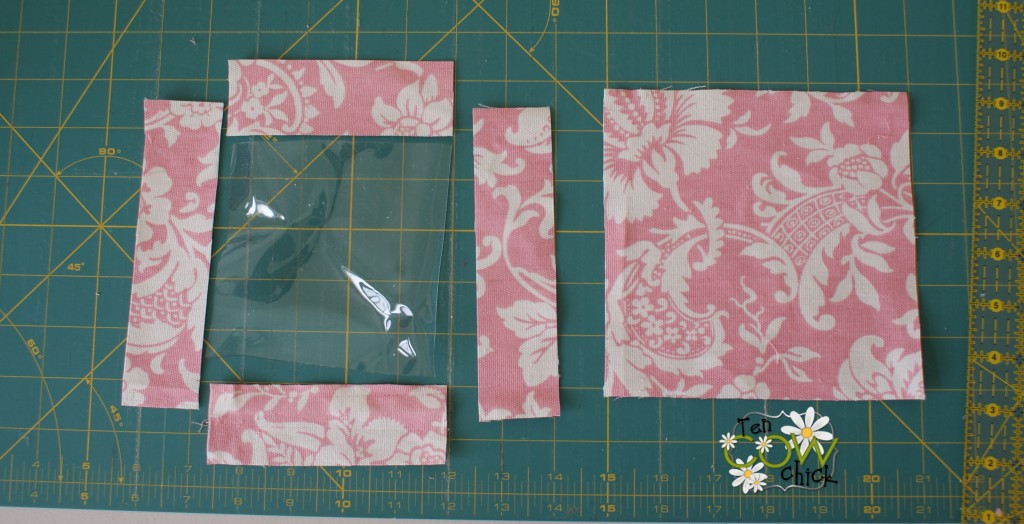 You'll only need a fat quarter or a fourth of a yard of material for this project.  I just grabbed some outdoor canvas material I had on hand that was left over from this other project.  Cut your material so you have:
(1) 6 x 6 inch square of fabric
(1) 4.5 x 4.5 inch vinyl square
(2) 6 x 1.25 inch strip of fabric
(2) 4.5 x 1.25 inch strip of fabric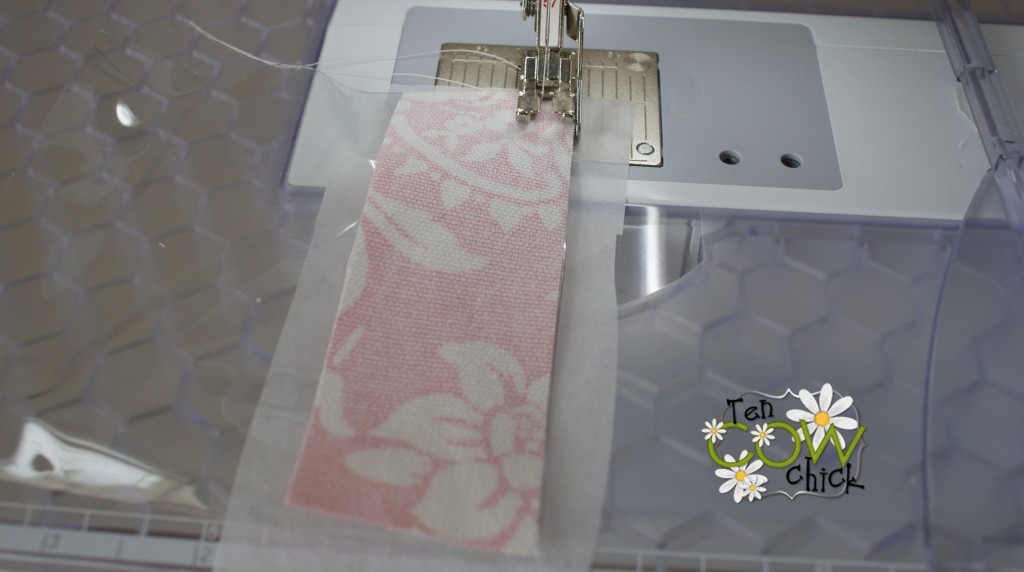 Take your vinyl square and your two 4.5 x 1.5 inch strips of fabric and sew them onto opposite ends of the vinyl with a fourth inch seam.  If your vinyl sticks to your machine put a strip of tissue paper underneath it.  After you sew your seam just rip the tissue paper off.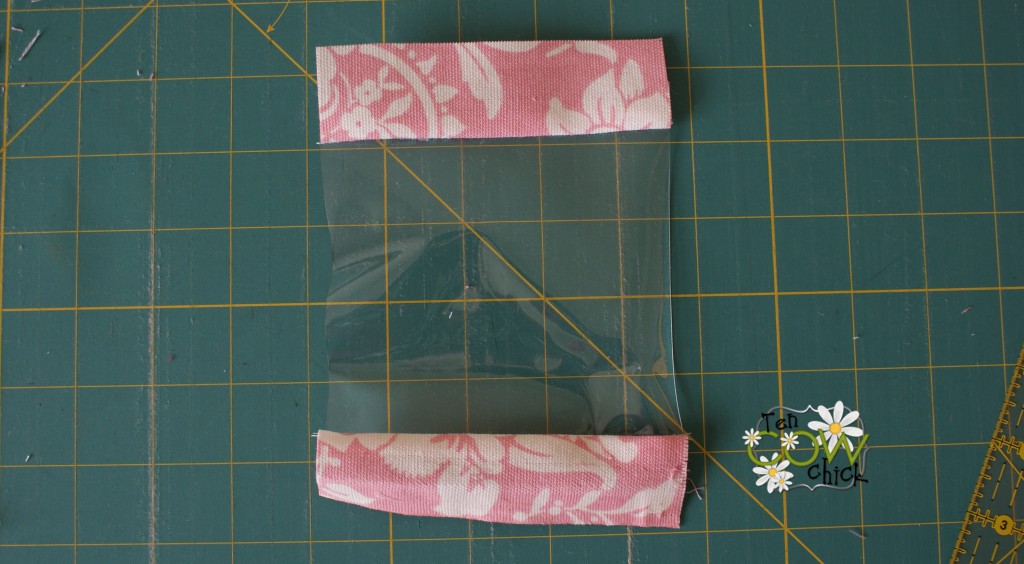 That's how your middle strip will look like once you sew the material on.  Now sew your long strips of material onto the other sides.  Don't iron your seams down . . .  that would be bad.  (haha, hehe)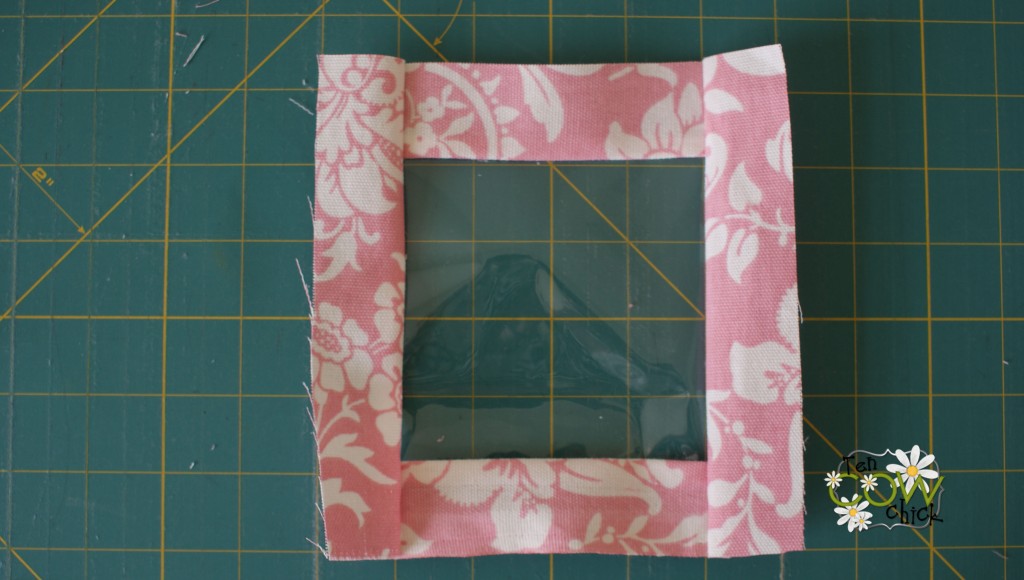 Lay your 6 inch square of fabric down and put your finished top face down on top of it and sew around three sides.  Turn it right side out and fill it up with your filler.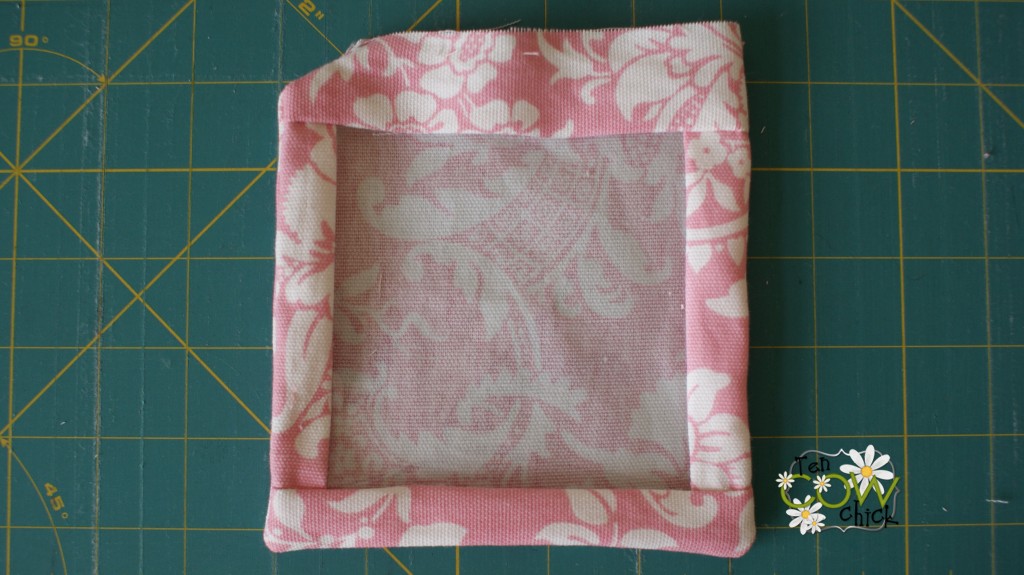 Flip your raw edge in a fourth of an inch and either hand stitch it shut or use your sewing machine and sew it shut with a eighth inch seam.  And there you have it, an I-spy bag.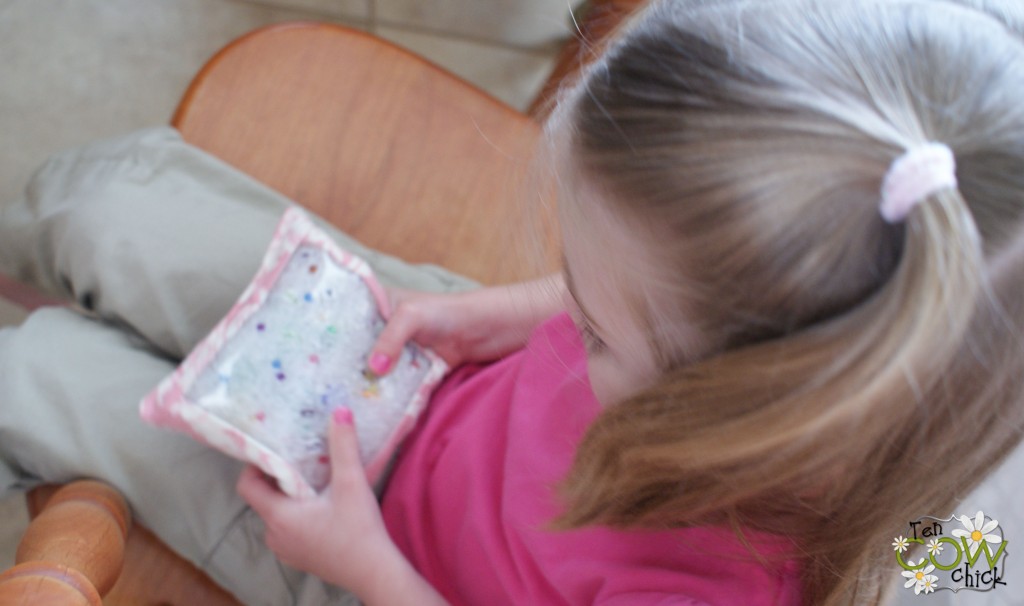 Macey has been playing with it all morning and she told me "thank you for the bean bag mama, it's fun."  Aww that just melts my heart.  That right there is why I love to make things for my little girls.  I've got to sneak it away from her sometime today and stash it in the church bag so she will actually sit and play with it at church next Sunday.  Anyways, if you have any questions with the tutorial let me know!
Linking to: Craft-O-Maniac, Skip to My Lou, Someday Crafts