When school started awhile back I heard a few of the other ladies in the ward (neighborhood) talking about how their child scored on the kindergarten assessment.  Some scored high in some areas and low in others, some scored so low that their teachers suggested holding them back another year.  This peaked my interest and made me curious about what exactly was on the kindergarten assessment test.  So I googled it, and you know what? The whole thing is on the internet.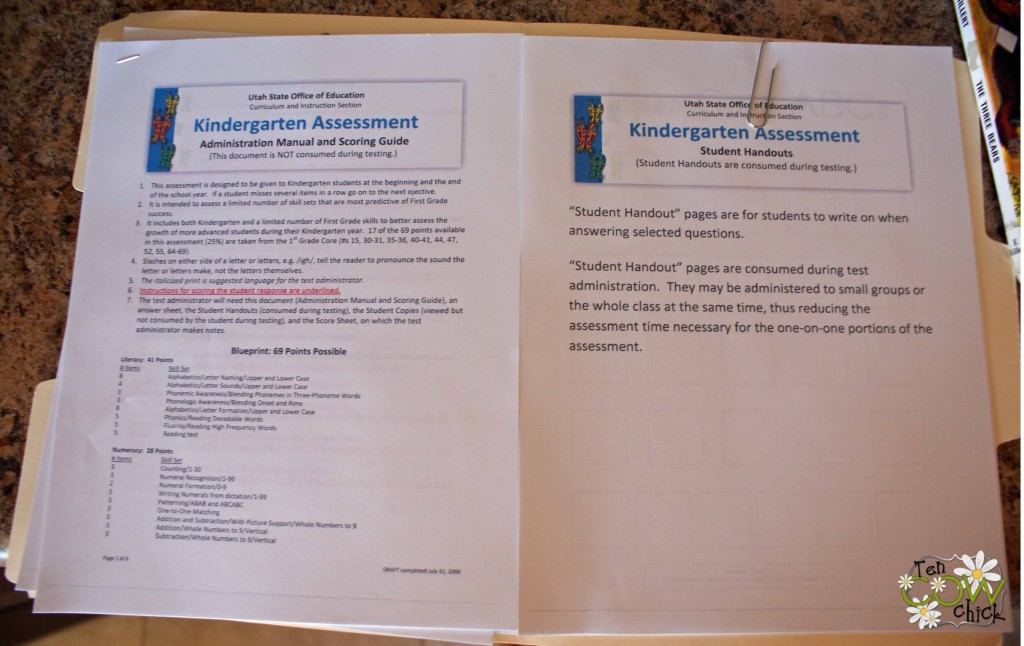 I printed it alllll out – the administration booklet and the student handouts and studied them.  Before you go pointing your fingers and calling me a cheater just keep in mind that Macey is my first kid and she didn't exactly come with an owner's manual.  I feel like I should be teaching her important stuff,  but what stuff and when is a mystery to me.   So back to the assessment test – – – so now I have an outline of what kind of things to work on with her.
Macey does go to preschool two days a week for three hours a day.  But there are seven days in a week and thirty days in a month and going to school for 6-8 days a month just doesn't seem sufficient to me.  Her brain is a little sponge right now, so why not take advantage of that and teach her as much as I can, right?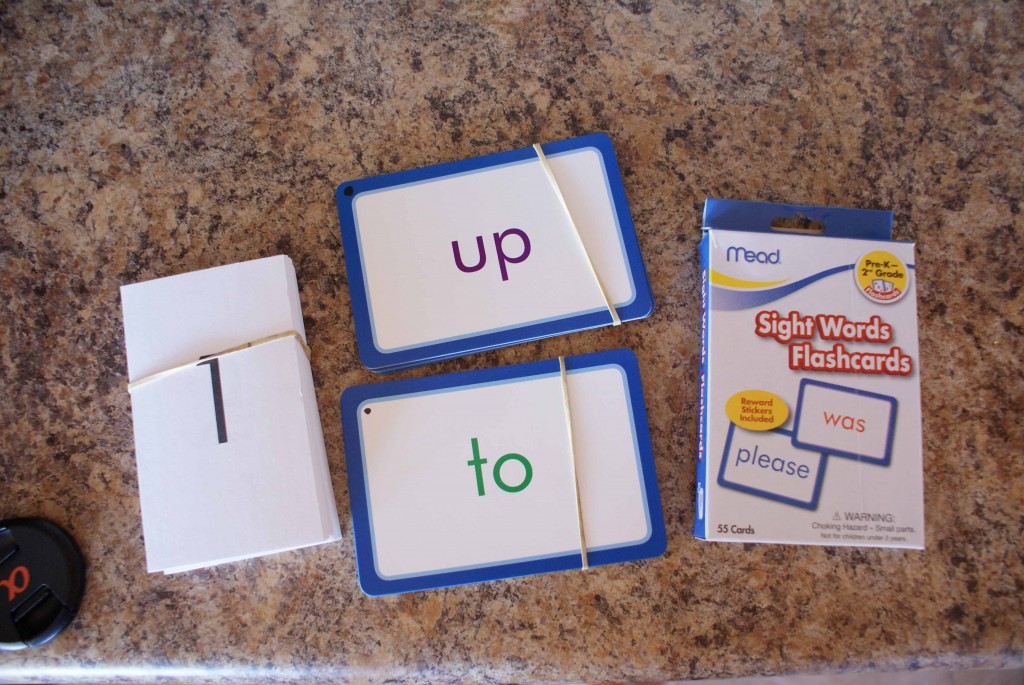 I picked up a pack of sight word cards and divided them up into three groups.  So far she has already passed off one group and we just started working on another set of cards.  She has learned enough sight words that she can (with help) read through the easy readers at the library.  We go every Wednesday to the library after preschool.  She knows she can check out any book that has a EZ on it.  After she loads up on her easy readers we wander over to the magazine rack so I can check out the latest issue of Runners World (my new hobby, more on that later) and Consumer Reports magazines for daddy.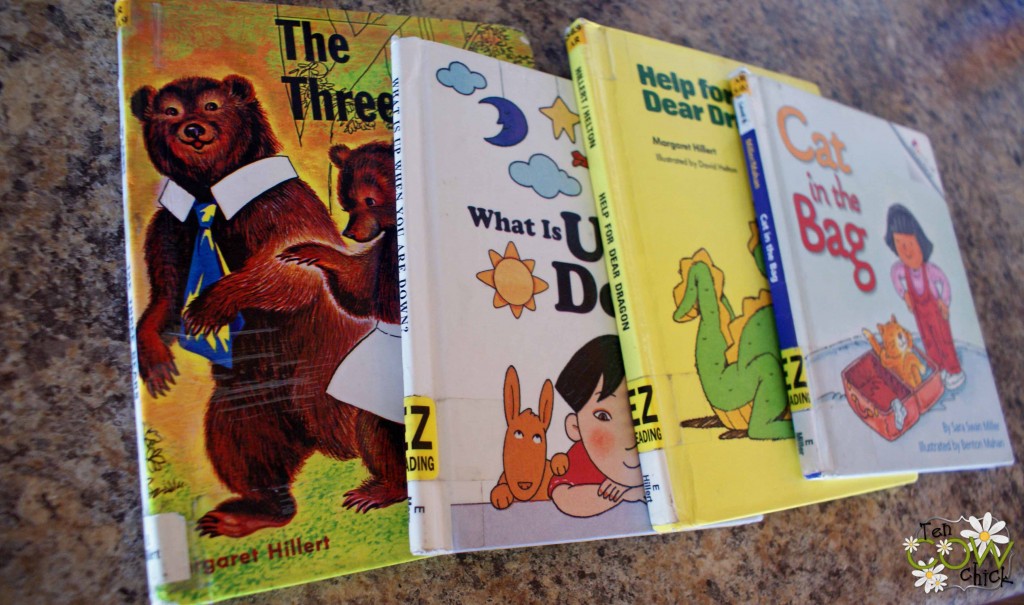 We have settled into a routine of working on words and numbers in the morning and then in the afternoon working on writing ABC's and reading books.  It is working out good for us and I'm grateful that I have access to the kindergarten assessment test so I know what we need to work on.  Do you ever wish your kid came with a manual – something that spelled out exactly what your supposed to do with them?  Just curious. I sure do!