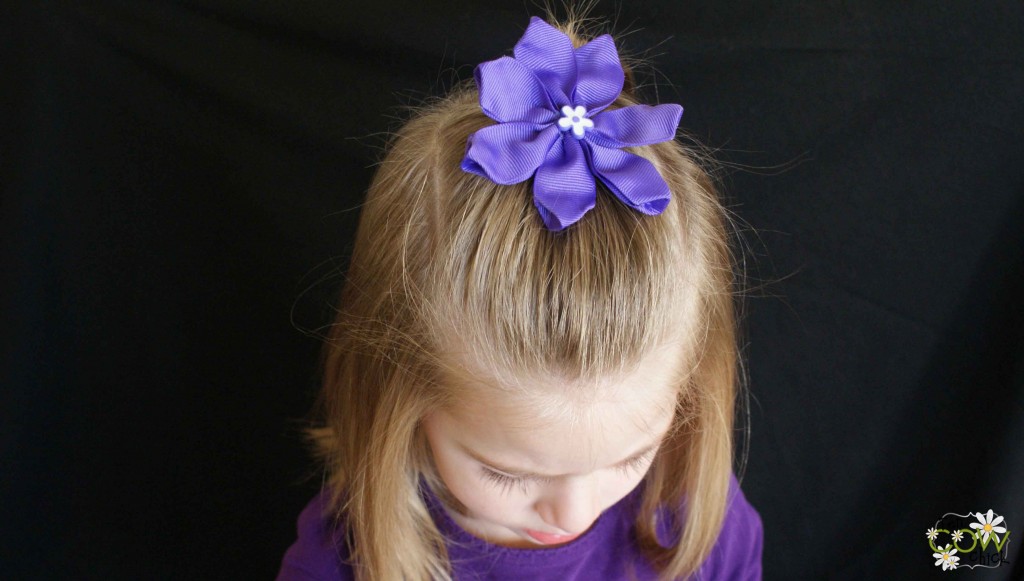 I haven't done a bow tutorial in forever!  Now that Halloween is finally over I can come out of my sewing room and start making some cute bows!  I came up with this little flower bow to go with Macey's purple shirt.  I took pictures as I went along in case you want to make one to.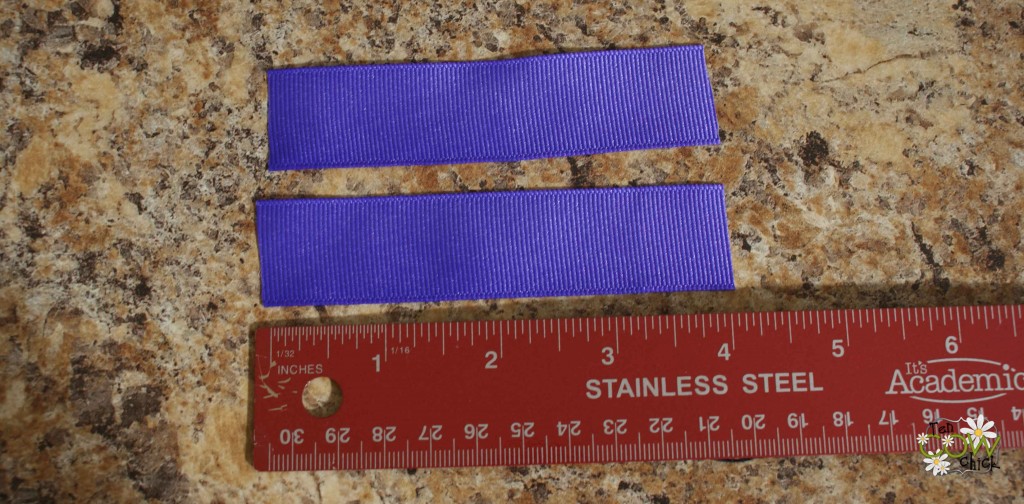 Cut seven pieces of 7/8ths inch grosgrain ribbon to four inches.

Pinch the ribbon in half and put a little dob of hot glue in there.

Flip it over and glue the ribbon down so it makes a triangle.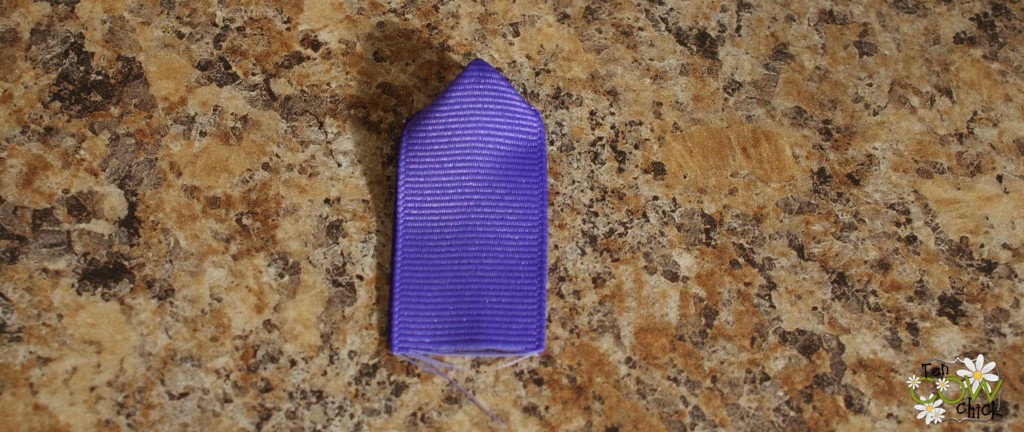 It'll look like this from the front.

Squish the bottom of your "petal" into a "s" shape and put a dob of glue where the arrows are.  And repeat with all your other pieces of ribbon.

Line a clip with ribbon and start gluing your petals down.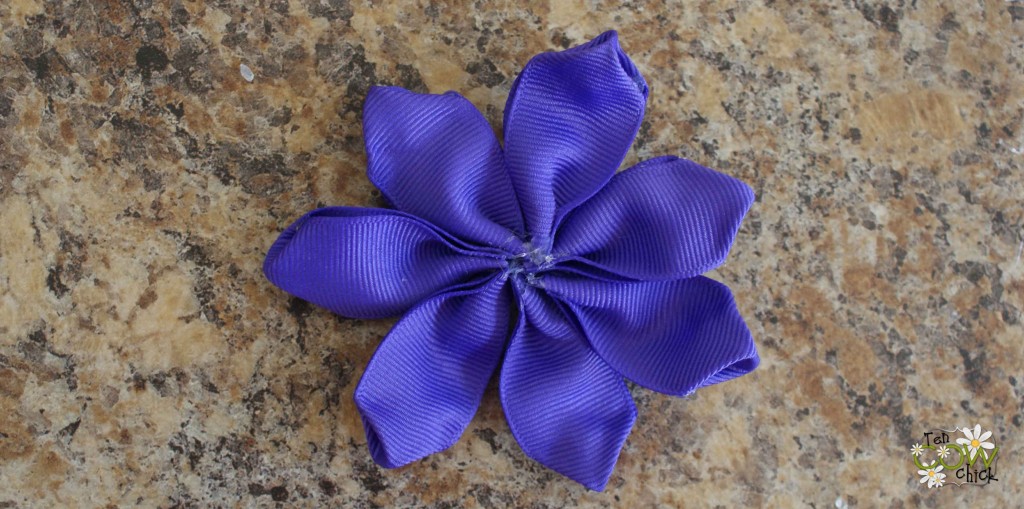 When your done it should look like this.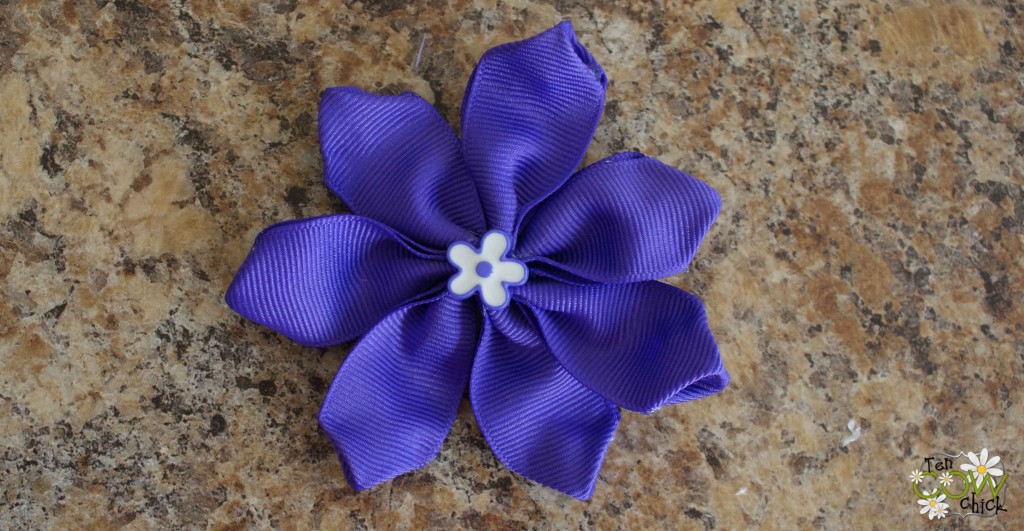 Glue a button or something cute in the center.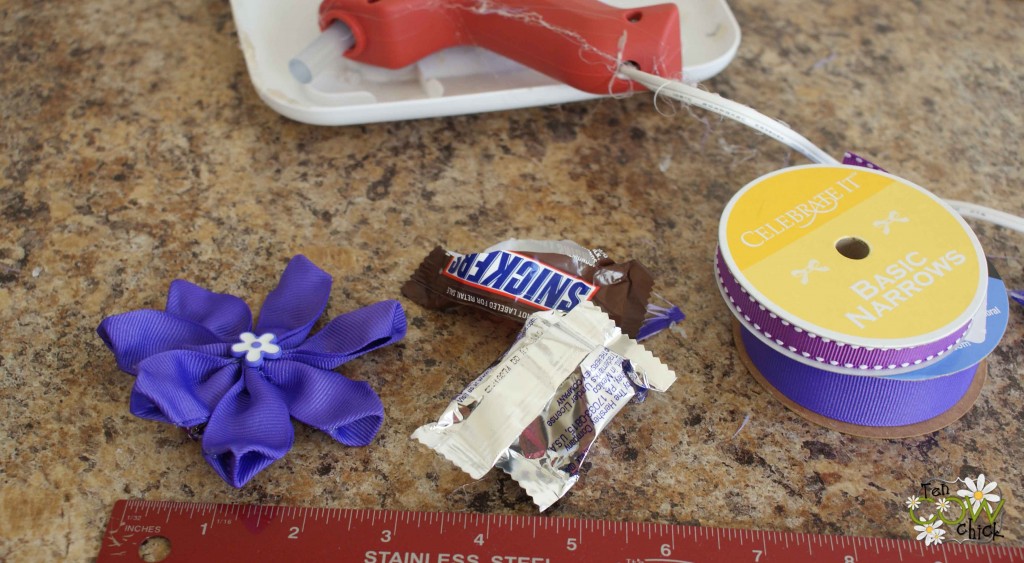 Ahem.  And lastly clean up your mess.  I don't know where those came from.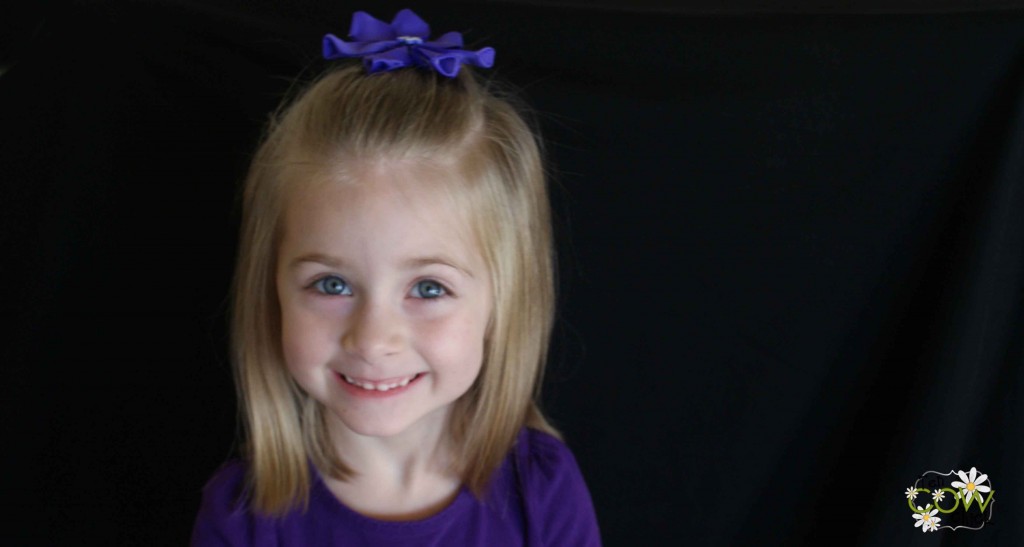 Happy bow making to ya!