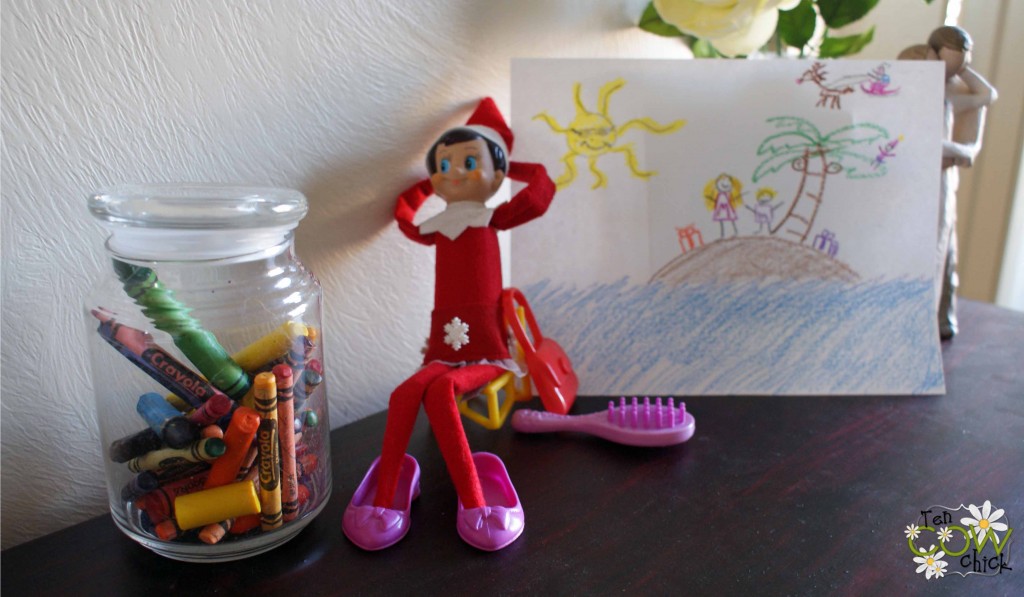 I have felt so blah lately.  Darn sinus cold!  But the elf is still elfin' at our house.  This was what she was doing Sunday morning.  I wish I was laying on a warm beach too!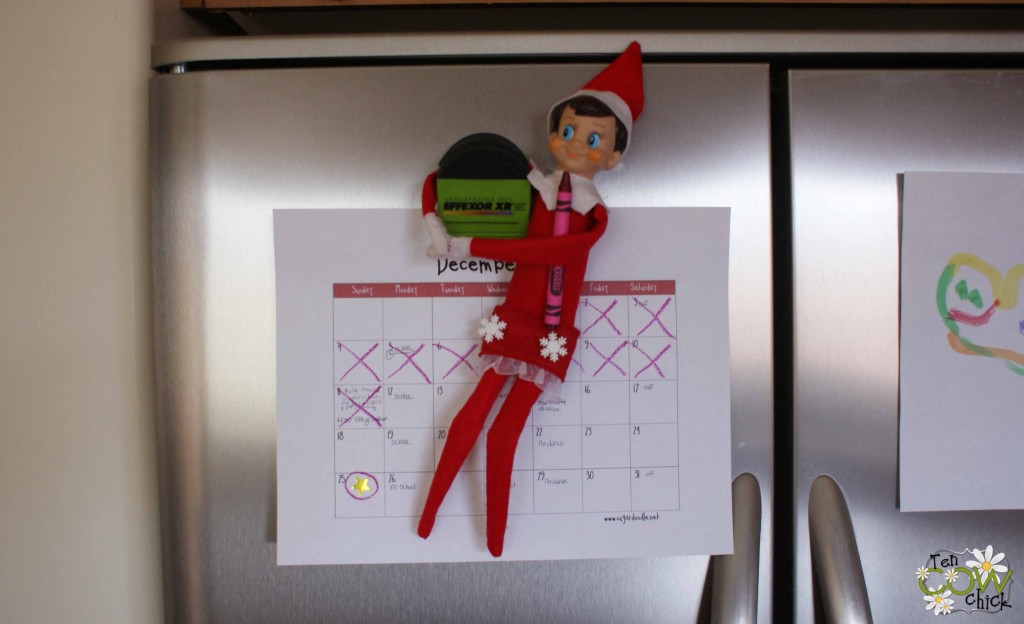 Do you like her skirt?  Call me a grinch but I wasn't going to buy one off the website and Macey kept talking about her coming back from the north pole with a cute skirt.  So I made one with what I had on hand.  Seriously, that's all the red felt I had.  Haha, Snowflake's a little immodest!
One morning Snowflake was sitting by a bowl of muddy buddy's (snowballs) with a cute note for the girls.  I wish I would have got a picture of it but it was pretty much gone by lunchtime.
Happy elfin' to ya!