Hi there! I just wanted to do a little post on this cute pinwheel quilt I just finished.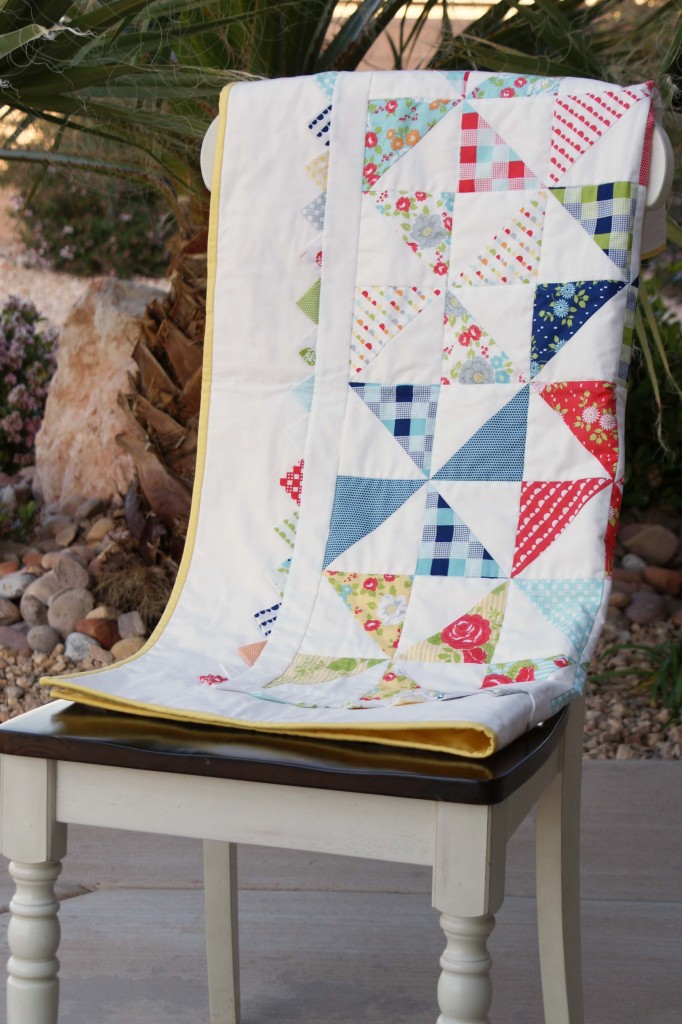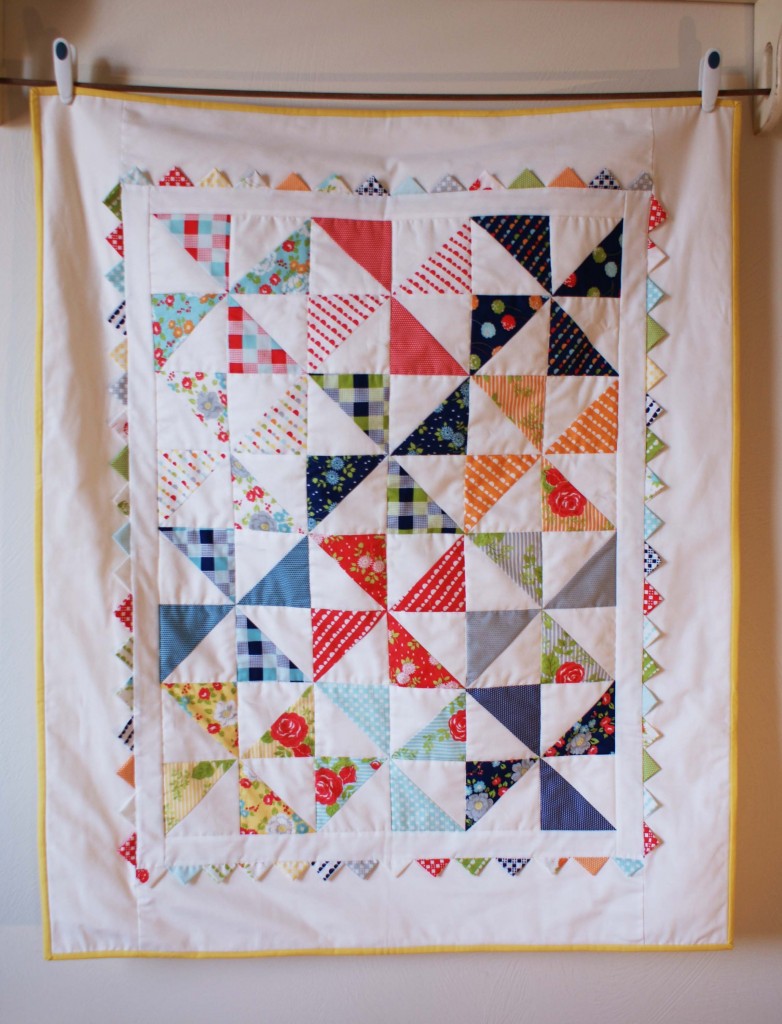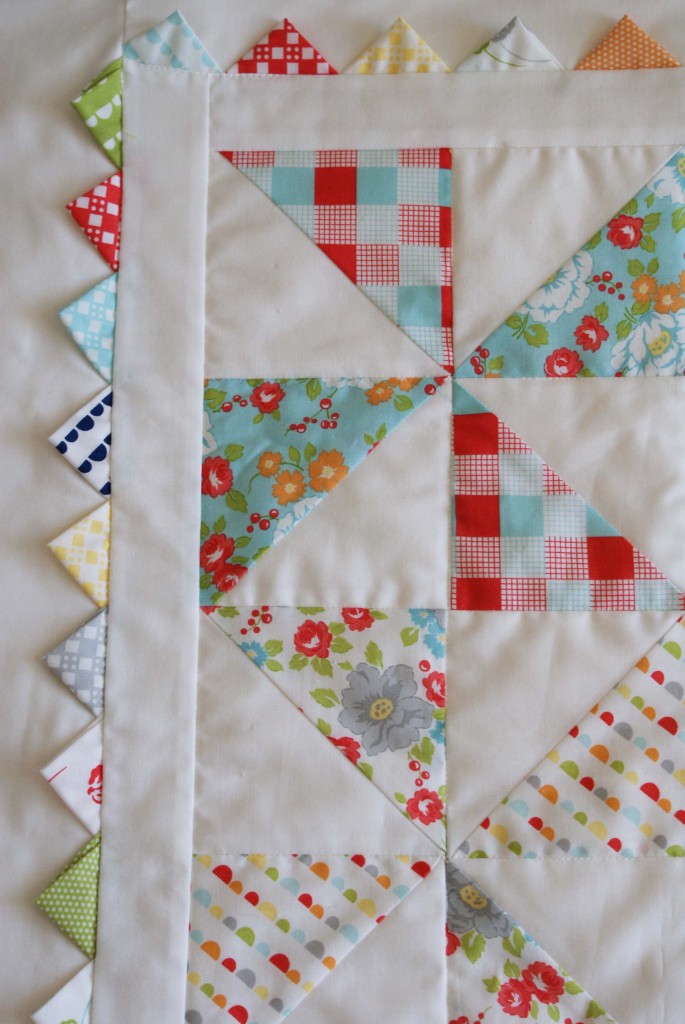 Isn't this fabric the cutest?! It's the Happy-Go-Lucky line from Moda.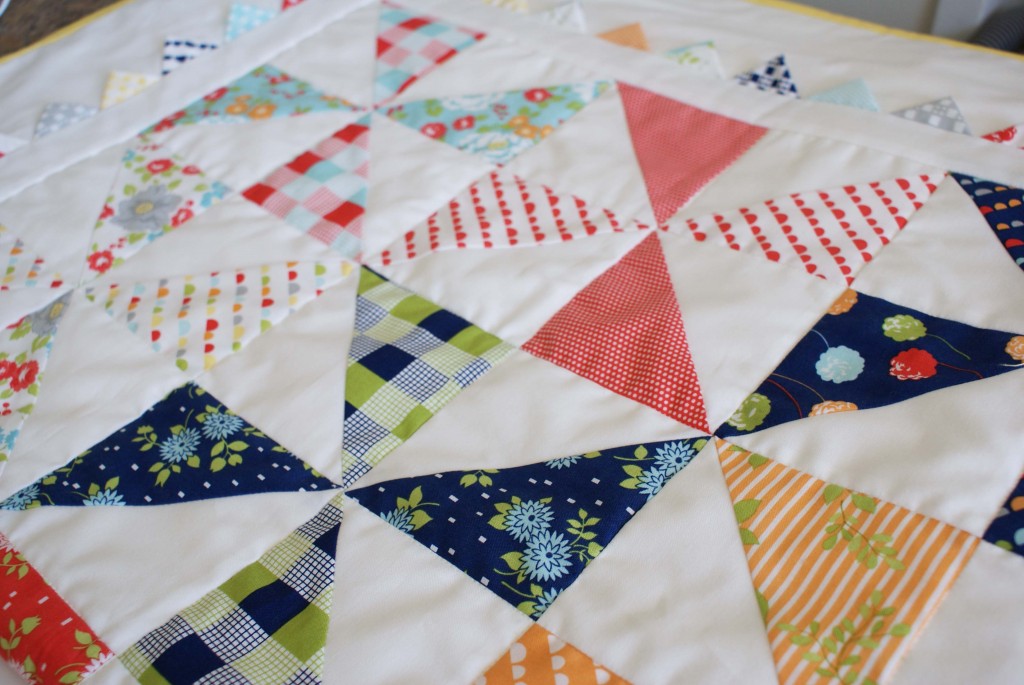 It's soo fun and summery! Anyways, that's all for now.  Now I'm trying to decide what to do next.  Herringbone, houndstooth or more chevron. . . .  So many patterns so little time!