Happy Spring everyone!  I know it's been forever since I posted on this little blog of mine.  I'm sure you don't want to hear all about the crazy virus that wiped me out for the last three months so I'll just move along to more up lifting things.  It's finally warm enough to wear shorts and sandals! Spring really is my favorite time of the year.  I love Easter, sun burns that hopefully turn into tans, and the smell of the springtime air.  A friend brought me by this really pretty Easter Lilly plant last night and I just love it.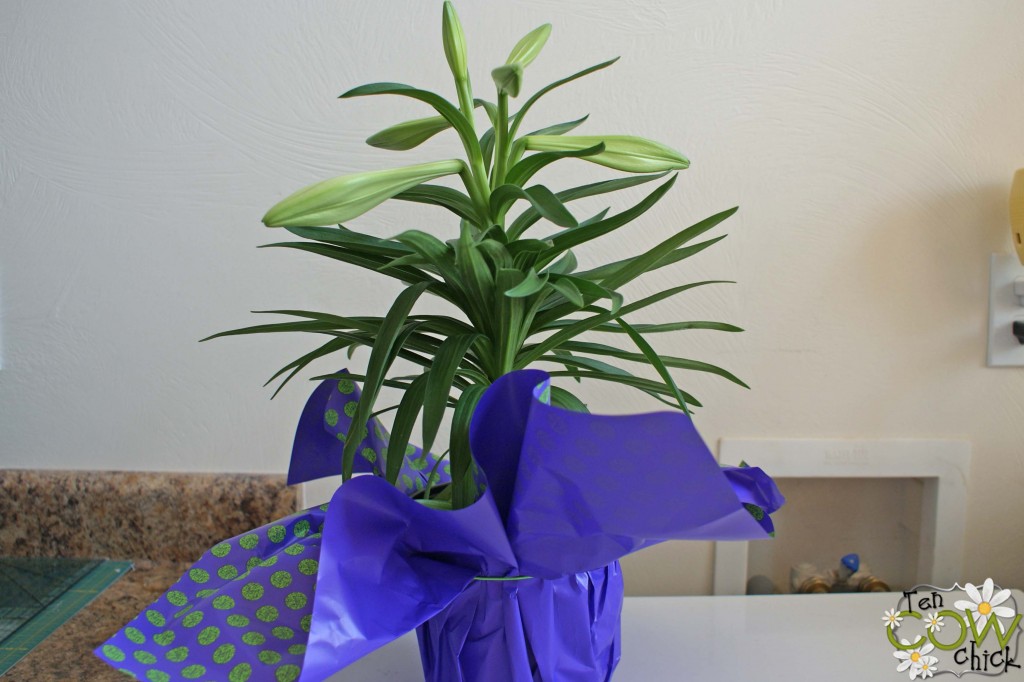 It hasn't even bloomed yet and I love it. 🙂  So I've been working on a few different quilt designs.  I like the chevron and all but it's time to try a different style of quilt for my etsy shop.  Since I really like the color combo of grey, pink and teal I came up with this design.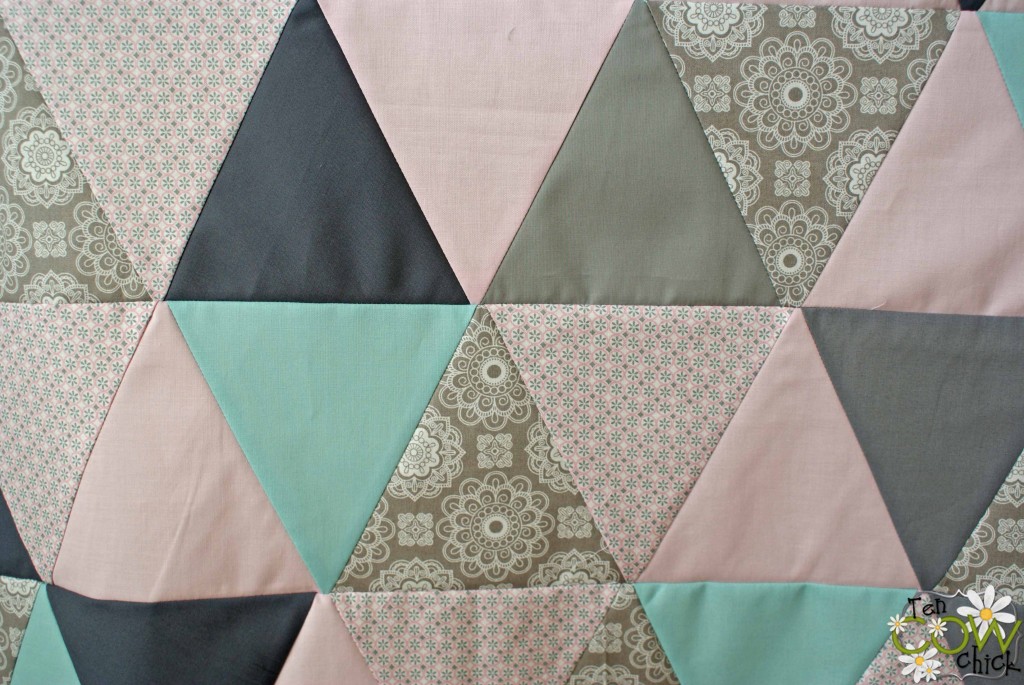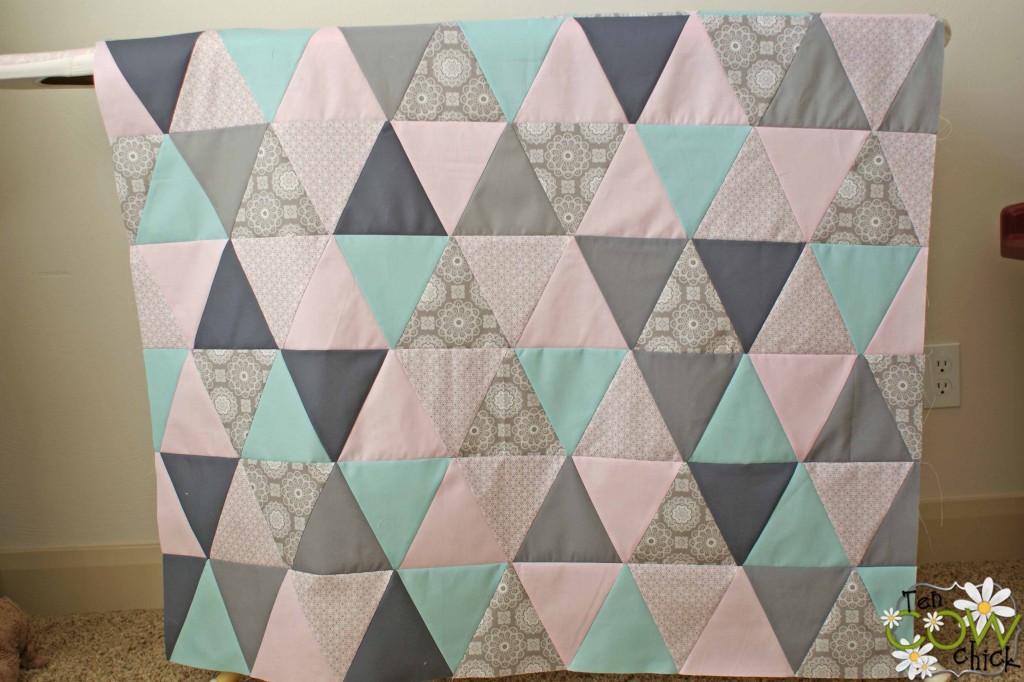 I just finished the quilt top today.  I will probably get it pinned and quilted tommorow and then in my etsy shop next week.  I can't decide how I want to quilt it though –  in the ditch, a bunch of tiny triangles, or something more creative – I dunno.
My little Maddy Paddy turned three last week! We just did the usual family birthday party on a Sunday evening.  I made the ever popular on pinterest rainbow cake.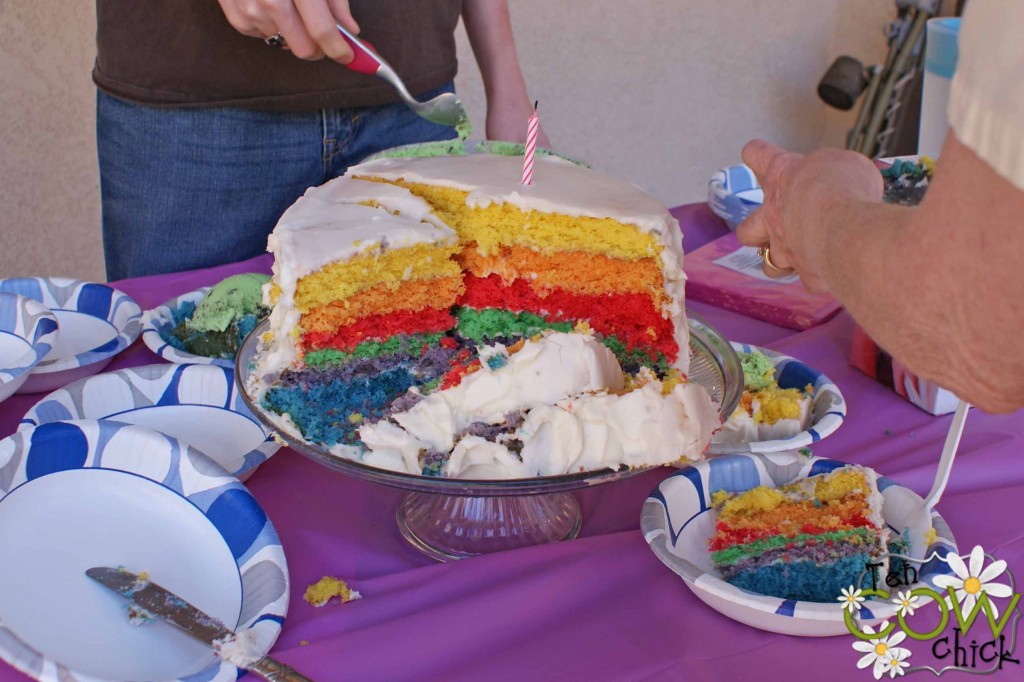 It isn't pinterest worthy pretty but it sure tasted good.  I did cream cheese frosting and an old fashioned yellow cake recipe.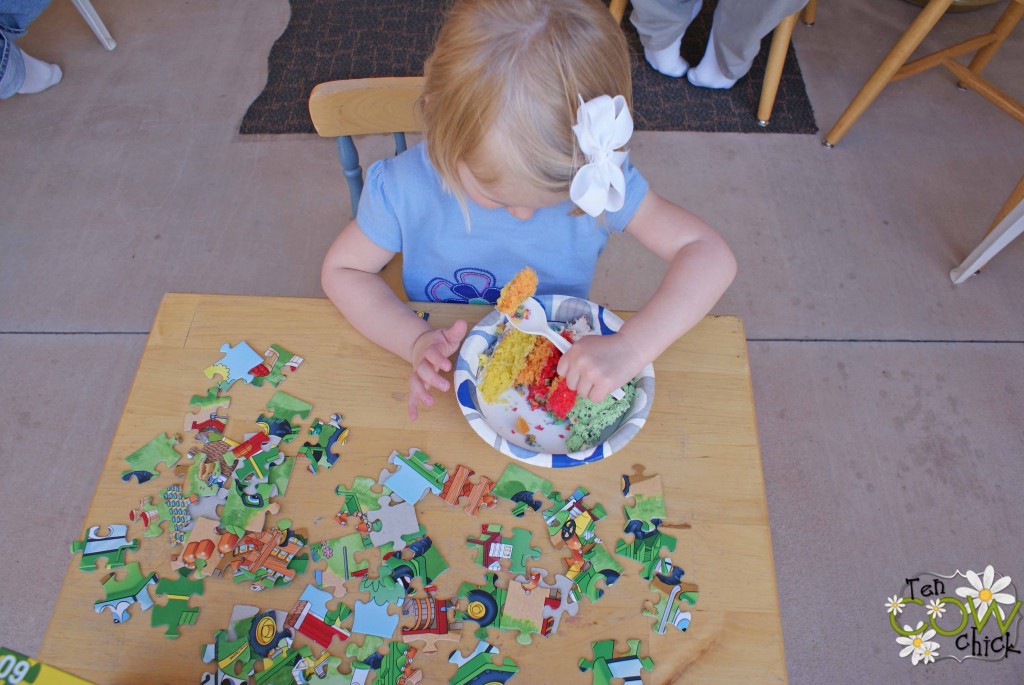 I'm soo glad it's spring! I'm glad I'm feeling better and I'm happy to be working on new quilt patterns! Thanks for stopping by!