A few months ago I was doing my daily routine of putting in an exercise DVD and then less than ten minutes later turning it off, not because I wanted to but because the girls were in my way, using me as a jungle gym and I gave up on getting any exercise in for the day.   I had had it.  I needed exercise, I craved getting a good sweat and being sore the next day.  But it just wasn't happening.  Then I had a light bulb moment.  If I put both girls in the double stroller, then they don't have any choice but to sit down, shut up and hang on.  So that's exactly what I did.  I had never wanted to go outside and run before because I was to self conscious.  But I decided to just get over it and go for it. And I've been doing it three to four days a week ever since.  I downloaded the couch to 5K podcasts off of itunes and I love them!  There's a 5K in November I want to do and then a 1/2 marathon in January.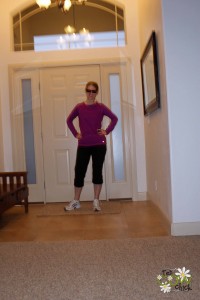 Gotta love four-year-old photography assistants! The sunglasses aren't because it's so bright outside, they are because I'm to lazy to do my eye-makeup twice in a day.
So anyways, having lived here for six years and just starting to be a runner (not that I really consider myself a runner – I move at a turtles pace) I'm wondering why I didn't start doing this sooner.  I live in the most beautiful place in the world.  The Ironman and many relay races go by my house.  Plus the weather here is absolutely perfect 3/4 out of the year.  This is the view out the back of my house – isn't it gorgeous?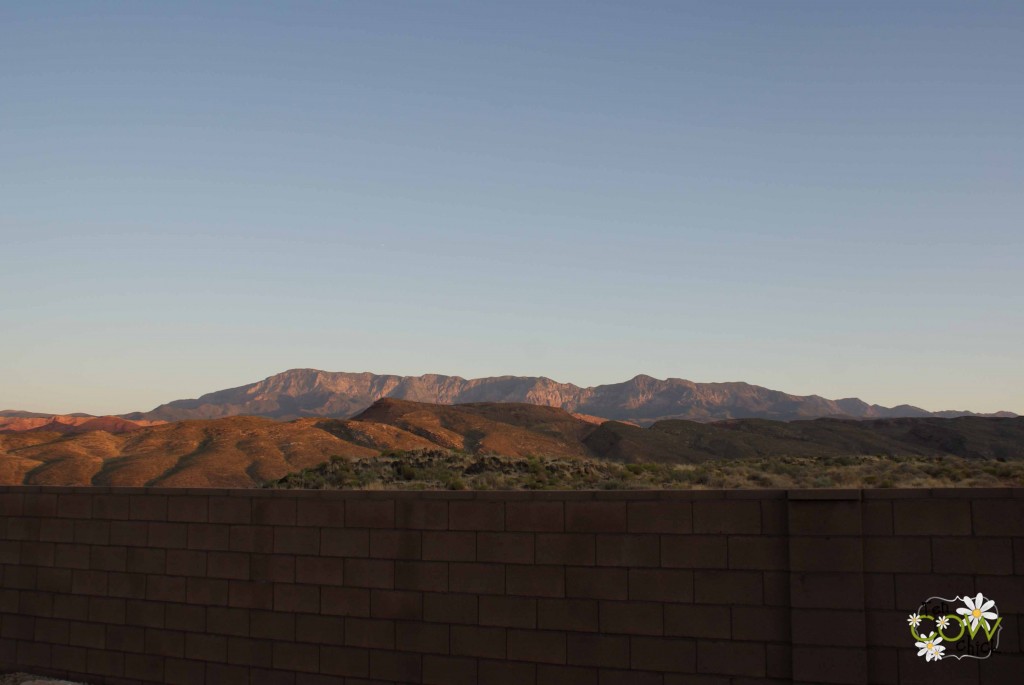 My favorite part of running is when I get home I make myself a banana chocolate protein drink.  With a pink straw of course.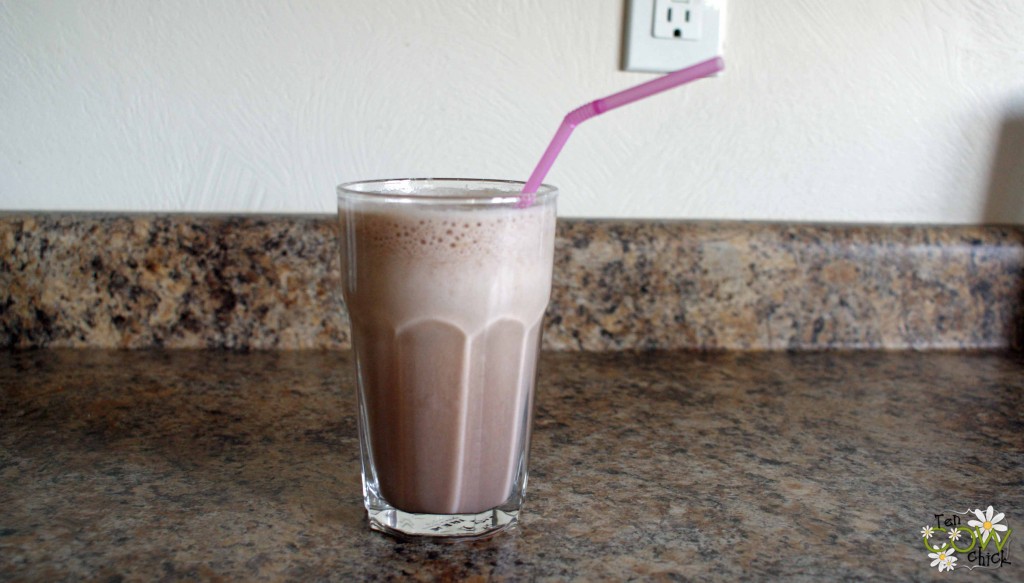 I am really proud of myself for sticking with this hobby and I'm hoping to reach my goals.  I feel ten times better than I did before and I'm a  much more patient mommy.  Thanks for stopping by!