I was getting some presents put together for a baby shower and birthday and I thought I'd show you how cute they are with the addition of bows.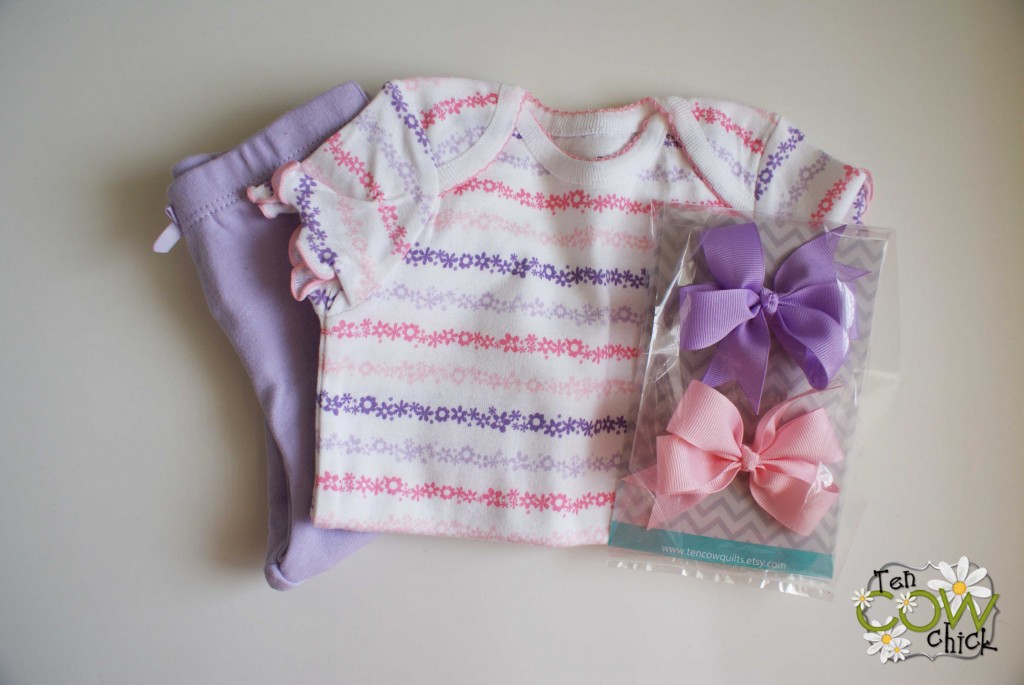 This is for a baby shower for a lady in the ward.  I've never met her but when I was pregnant with Macey the ward threw me a baby shower and there were women there that I didn't know.  I guess that's one of the great things about being LDS, the women are very nice and supportive of each other.  I love these little outfits.  I bought every size and every color of them for Maddy because they are soft and pajama-like.  I just loved them and I love that my bows match them perfectly.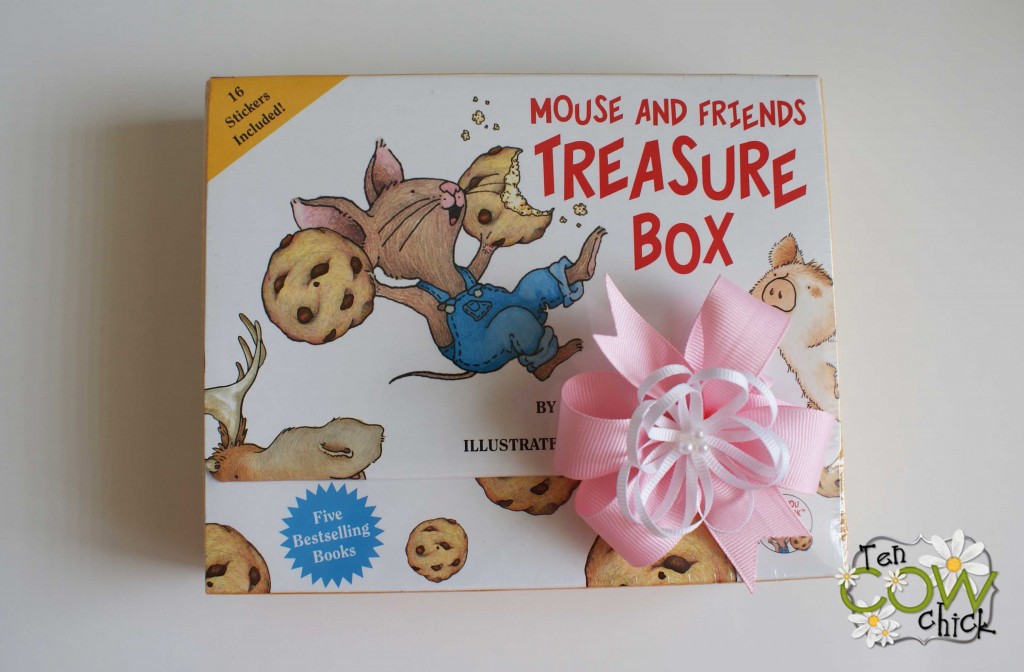 This present is for my little niece.  I love giving her books because I know she likes them.  At Costco they have the best children's books! I wish I was rich so I could buy all the great ones that they have right now.  I bought this set for my girls and they loved it soo much I went back and bought one for Evie.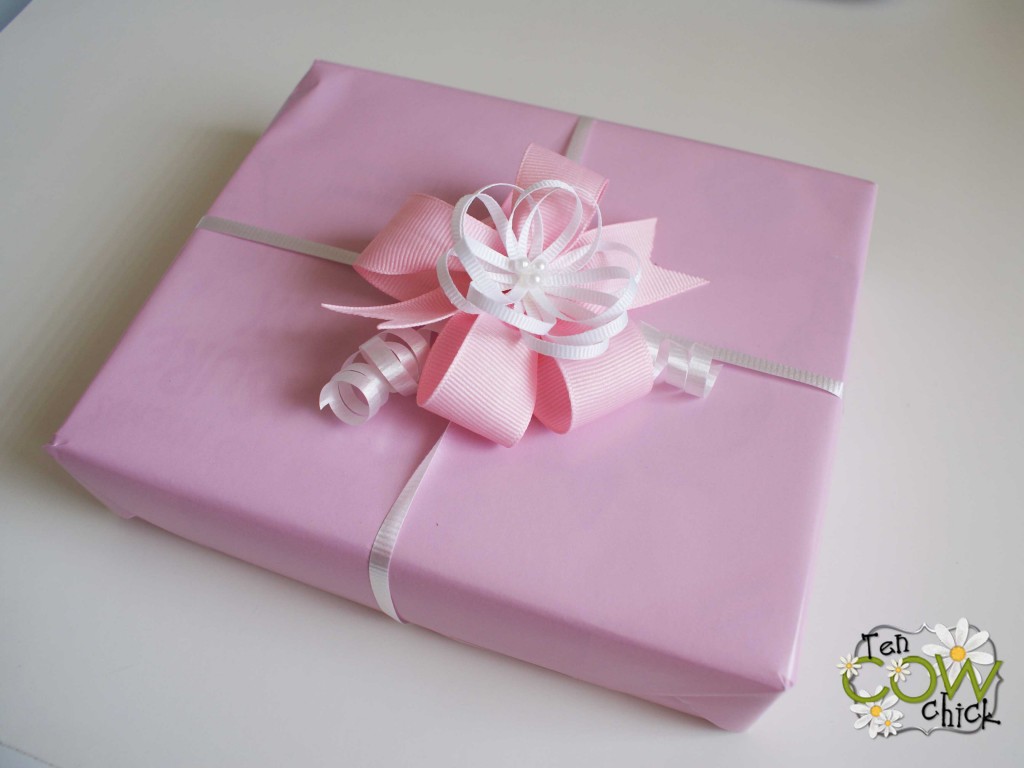 It looks soo cute all wrapped up with a fancy hair bow (her Mom's favorite kind) on top!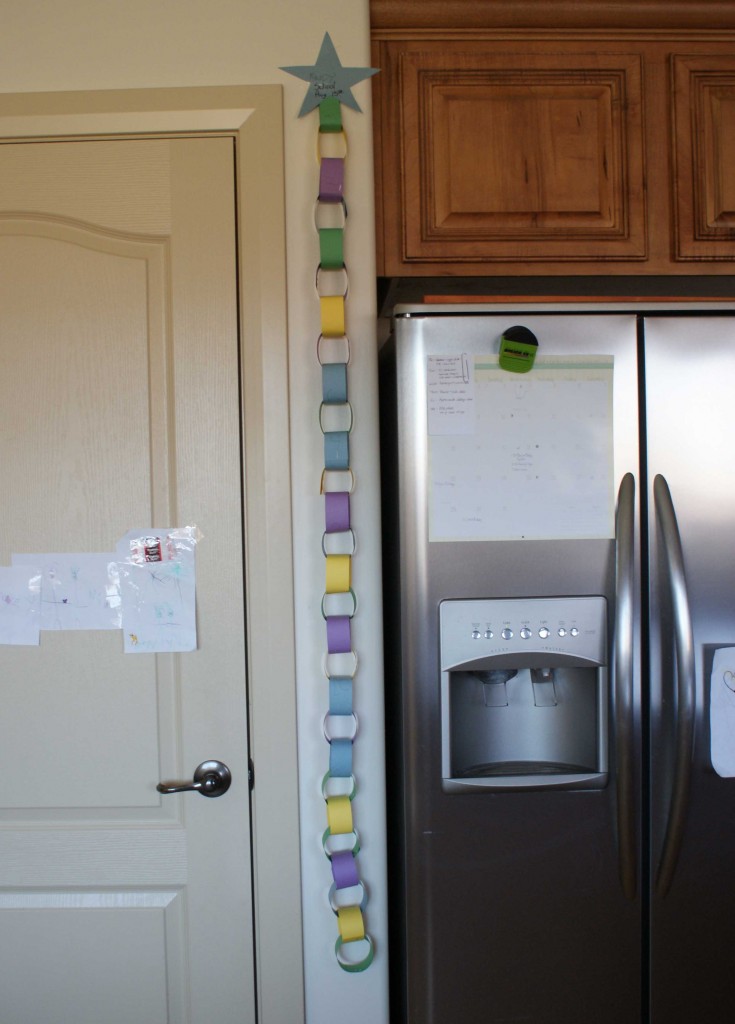 Less than a month until Kindergarten starts!!!!! We've got our countdown chain going!!