I am finally posting about something other than bows, quilts and my etsy shop.  Aren't you soo happy?   I've been wanting to make these for awhile since my girls love their twisty crayons more than the others.  So here it goes . . .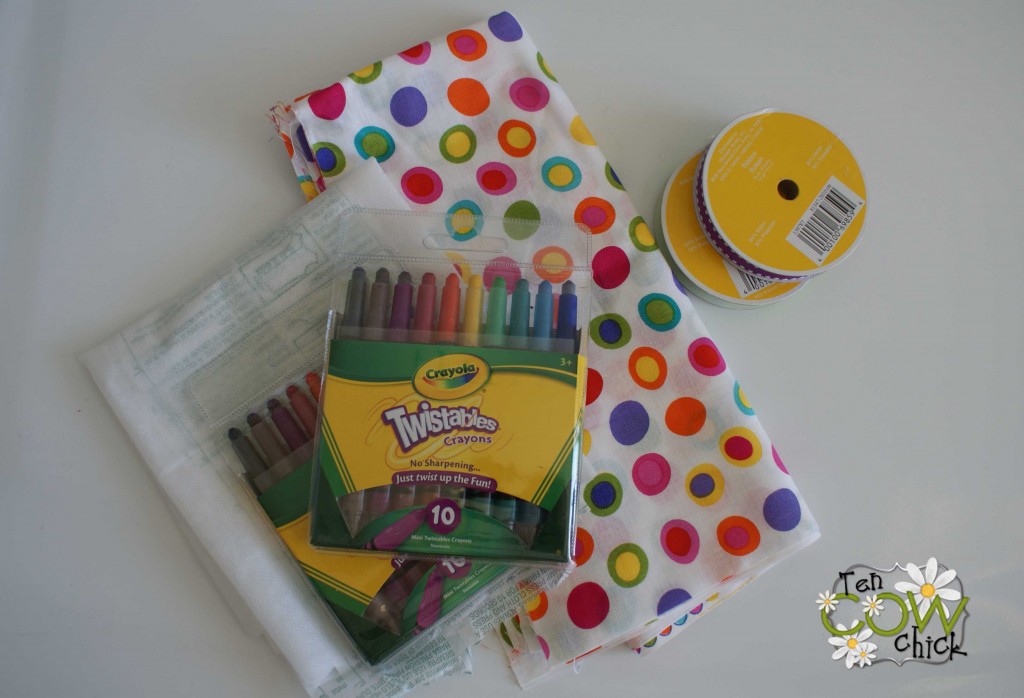 Supplies needed: One pack of ten twisty crayons, 22 inches ribbon, fusible fabric (I like Pellon), and fabric.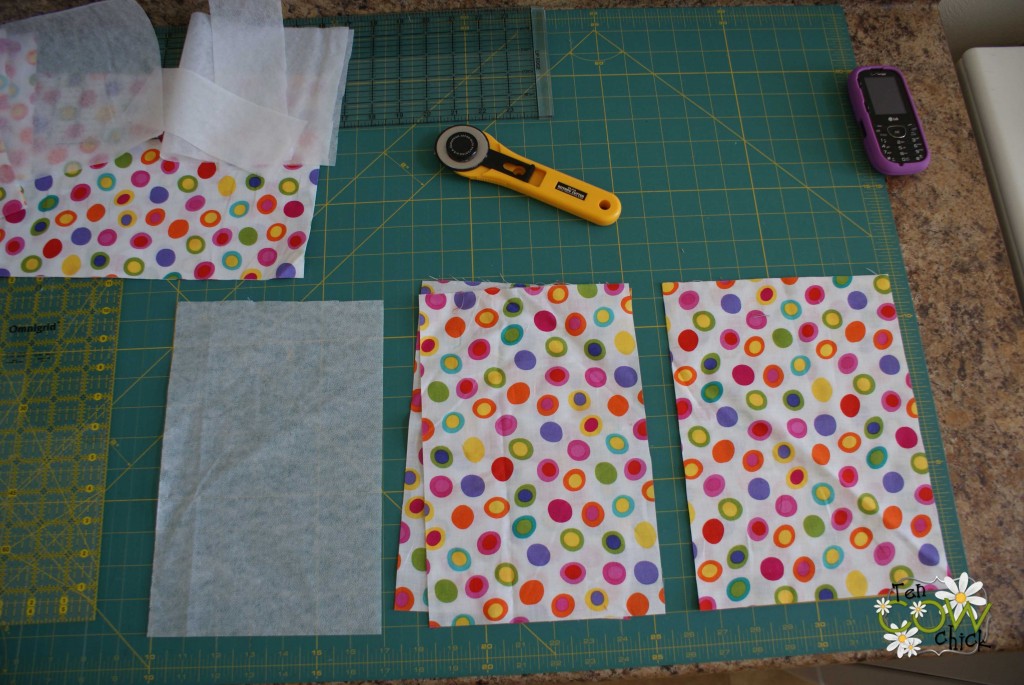 Cut the fusible fabric to 6.5″ x 10.5, two pieces of fabric to 6.5″ x 10.5″, and one piece of fabric 8″ x 10.5″.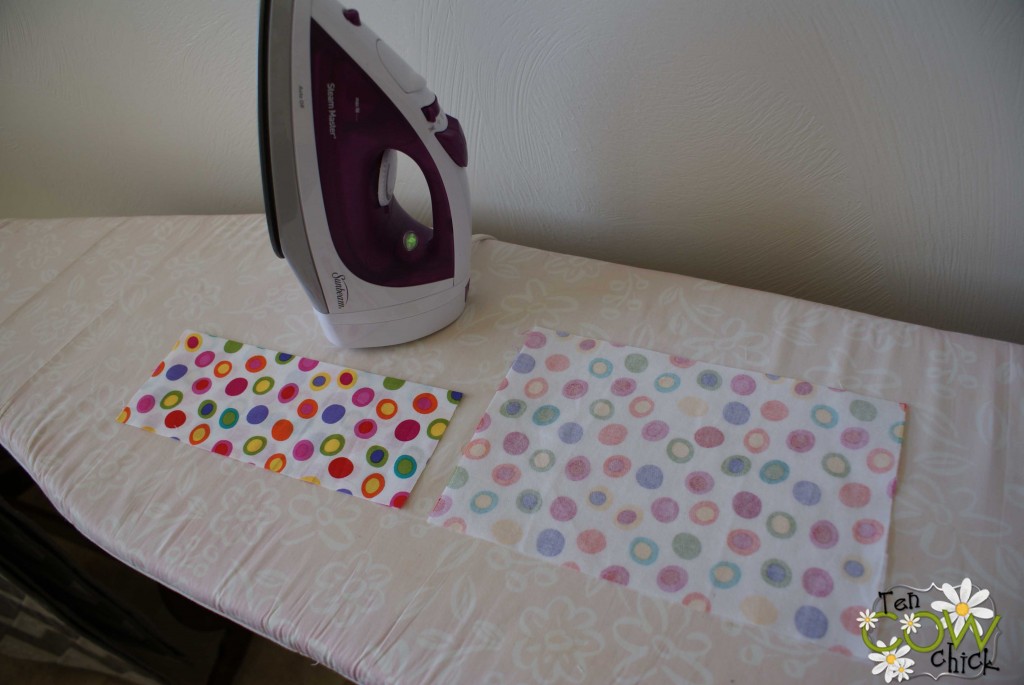 Fold the 8 x 10.5″ fabric in half lengthwise and iron it down, this will be your pocket for the crayons.  Iron the fusible fabric to the back of one of the 6.5 x 10.5 pieces.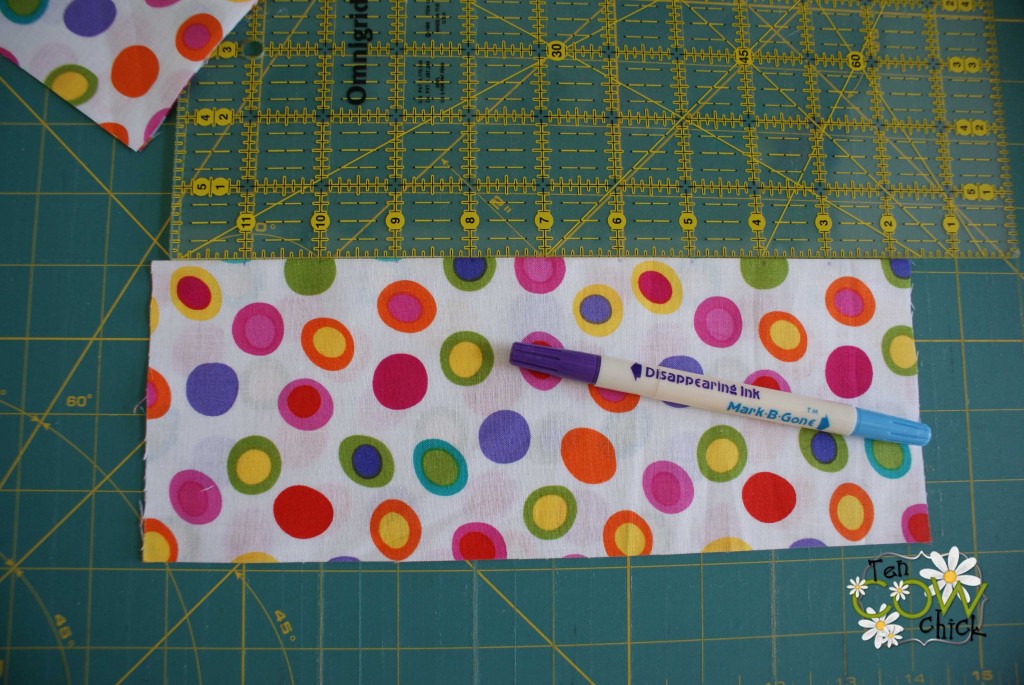 With a water soluble fabric pen make a mark 1 1/4 inches from the left side, after that mark one inch slots.  You should have 1 1/4 inches left over when you make mark number 9.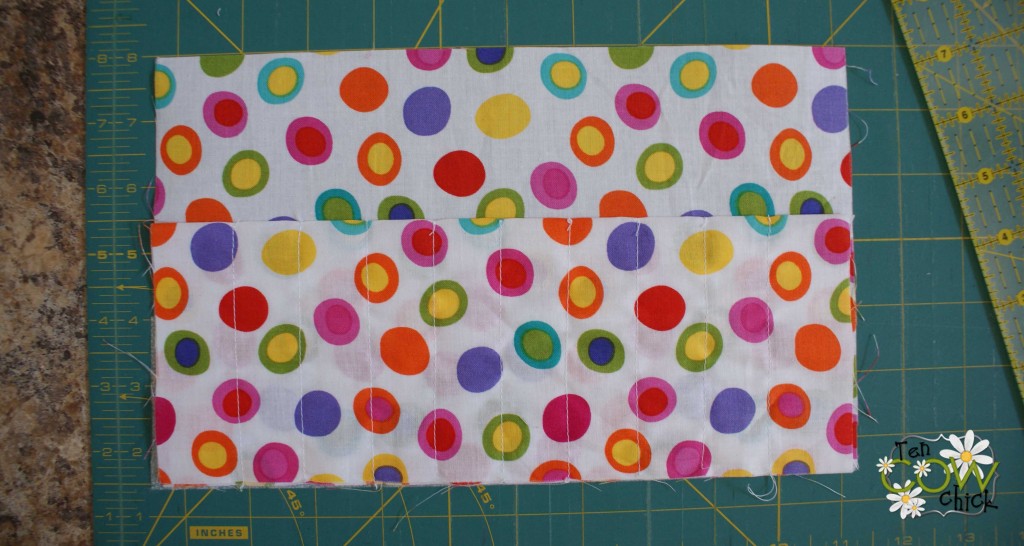 Put your pocket on top of the piece of fabric that has fusible fabric on the back of it.  Make sure your raw edge is on the bottom.  Sew your pockets and don't forget to backstitch.  If you have a Bernina, the quilters backstitch on button number 5 works really good right here.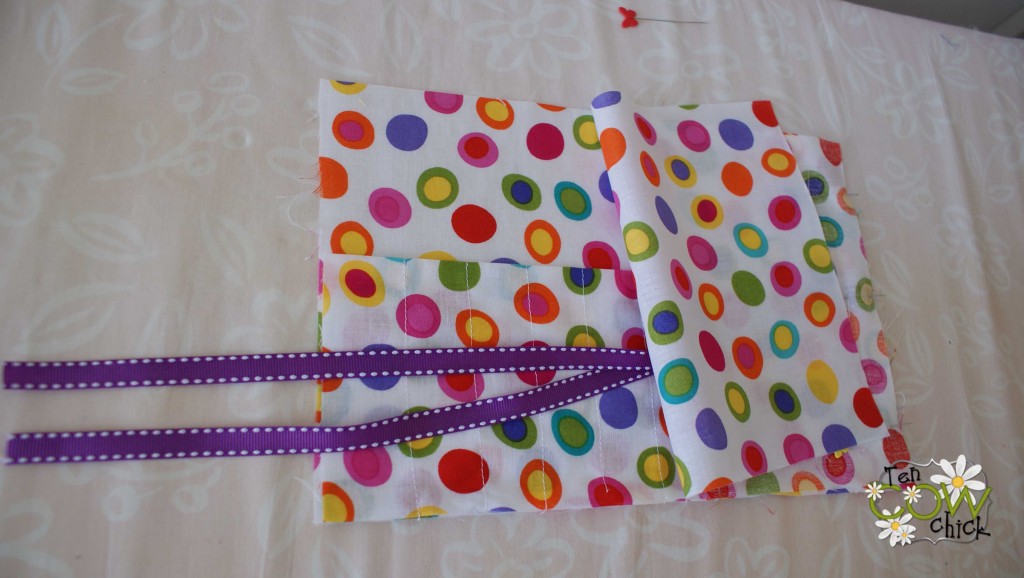 Once your pockets are all sewn, your going to take your ribbon and fold it in half.  Put the folded edge along the right raw edge of the fabric and pin the other piece of fabric down on the top to make a wrong-side out sandwich.   Go around the edge with your sewing machine leaving a 1/4 inch seam.  Don't forget to leave a two inch opening to pull it right-side out.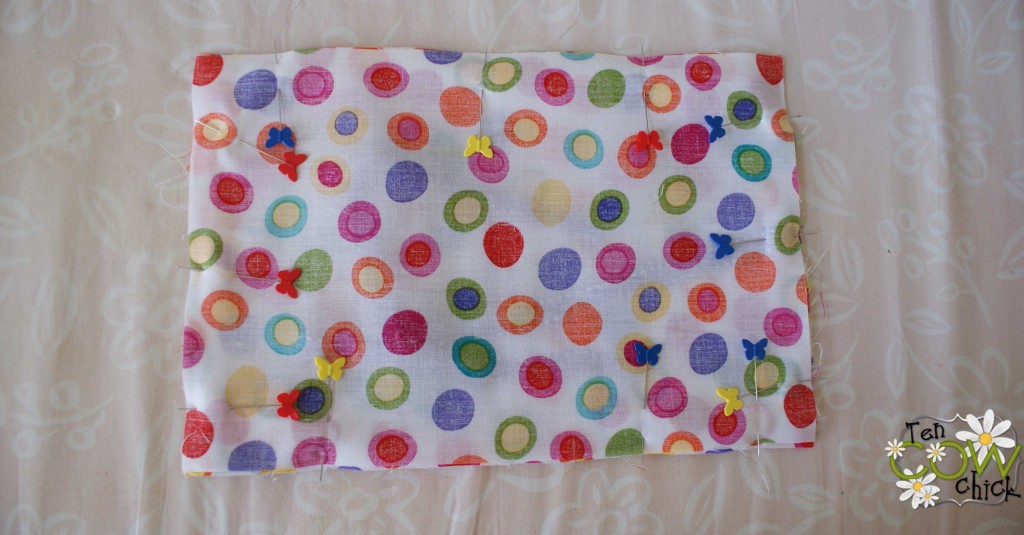 Clip your corners before you pull it right side out.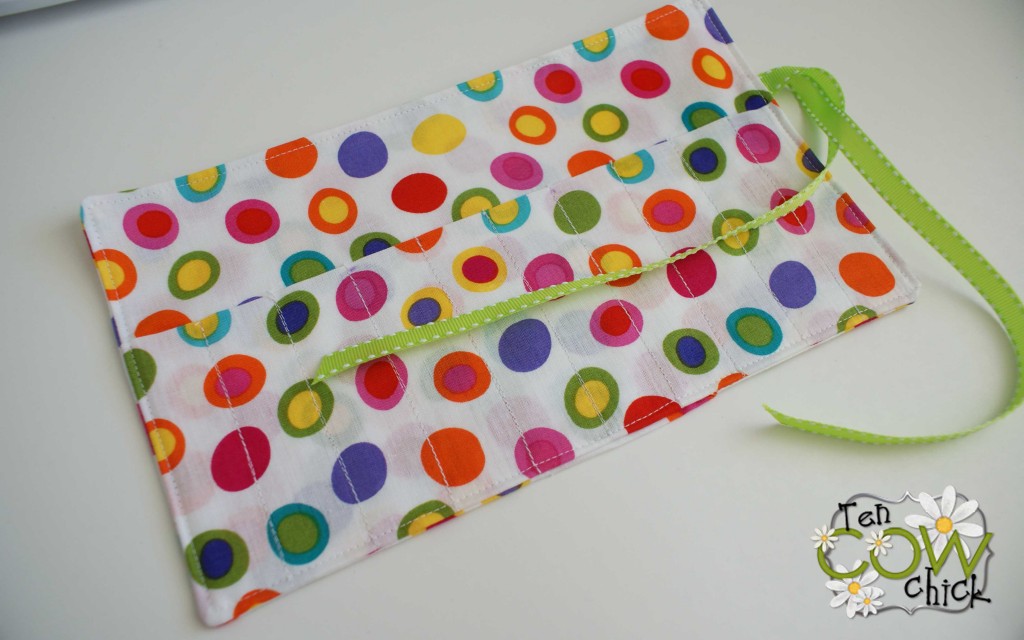 Hand stitch your opening shut.  I like to finish it off with a 1/8 inch stitch around the edge of the roll.  Heat seal the ends of your ribbon so they don't fray on you.
These are going right into my church bag!  Thanks for stopping by, and if you make these be sure to leave a comment.
This tutorial is for personal use only.
The original crayon roll idea is from Skip to My Lou.  I just figured out the measurements to make the twistable crayons work.
Linking to: The Fabulous Craft-O-Maniac