Happy Friday everyone!  What a crazy week it's been and this weekend is going to be even crazier!  I haven't posted in forever because the spamers have been hitting the blog hard I have been avoiding it.  But, I really should post something, I just don't have anything to say right now, other than I'm up to my armpits in chevron quilts. 🙂  I just sold a throw size yesterday and have already gotten requests for more of that size in gray.  I found the perfect fabric for this quilt and I love how soft it feels.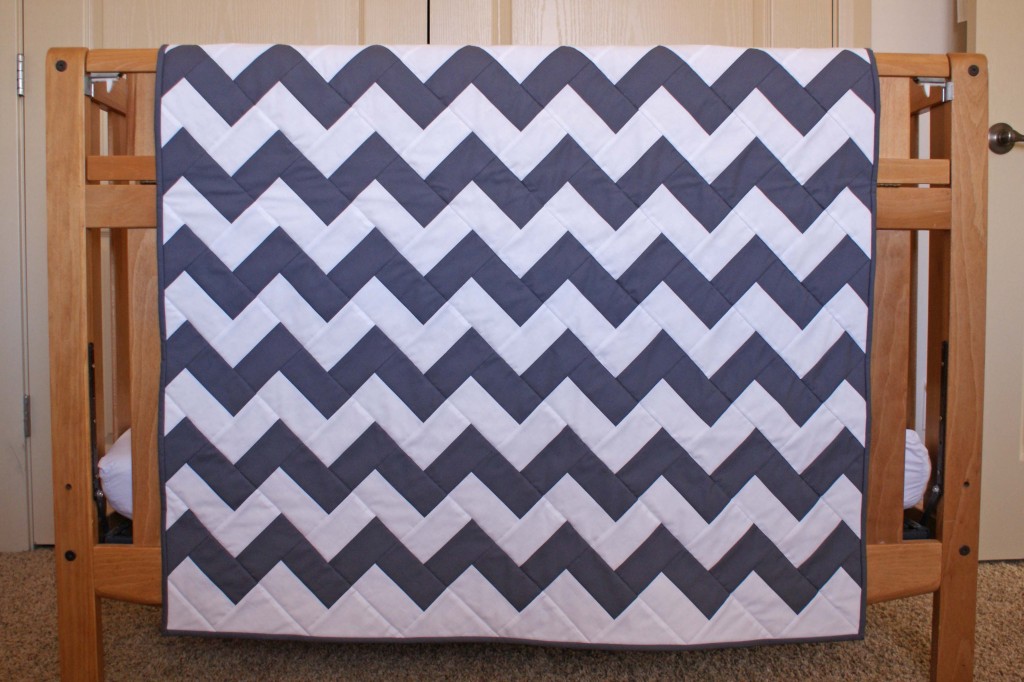 The gray is a pretty deep color.  Sure I could make more profit if I used broadcloth, but I don't like how that holds up in washings and how it feels.  Hopefully the people that buy my quilts can feel the quality of the fabric.
I bought the girls Halloween costumes this year.  I have always done homemade costumes but this year Macey wanted to be a horse.  I had no clue how to make a horse so we bought one.  And then Maddy wanted the cow costume that was next to it.  So, no homemade cool costumes this year, just unoriginal store bought ones.  Boring.
We are going to be out and about car shopping this weekend.  I hate car shopping!  To many numbers, to many things to think about.  I wish the Civic would have just lived forever but the frame is bent (that's a whole other story), so we've got to find a replacement for it.  Dangitall!
Also, we have a townhouse that we rent out and our renters are moving out this weekend.  I put an ad on craigslist and my phone has been ringing like crazy!  We're meeting people and handing out applications this Saturday. I'm optimistic that we will be able to find good renters for our nice little house.  I guess that about sums it up for me.
Happy weekend everyone!