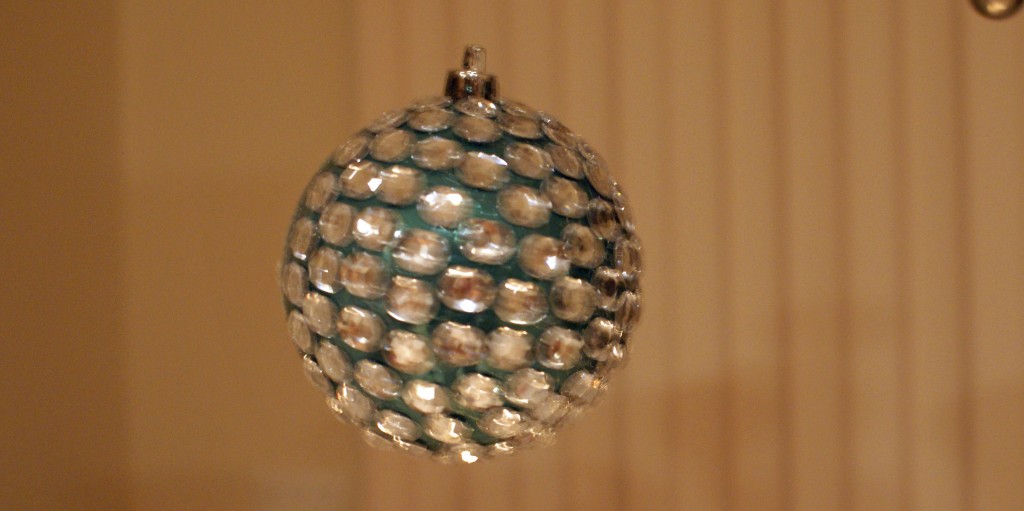 On New Years Eve we are going to party like no other.
We are going to drink (non-alcoholic sparkling juice).
Eat fancy finger foods (deviled eggs, crackers and cheese).
Wear fancy party hats (if my new silhouette blade gets here in time).
and
Watch the ball drop (the ball I made that is hanging over the dining room light fixture that is).
It's just a Christmas ornament with rhinestones hot glued on it.  I tried to get a better picture of it was swinging around like crazy.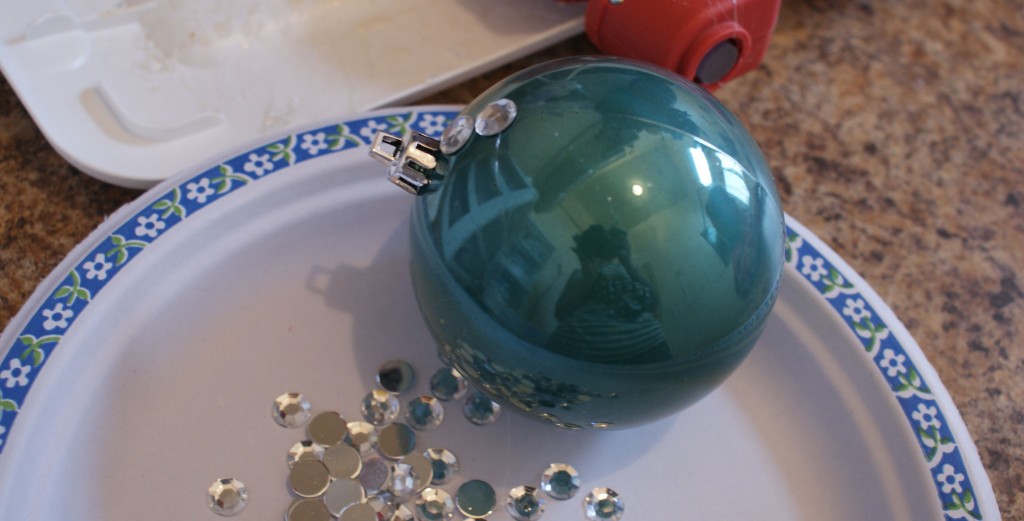 But anyways, we're going to count down, drop the ball and go to bed by eight at the latest. 
We're big partyers.
Linking to: Somewhat Simple