I had a nice relaxing weekend.  How about you?  Justin didn't.  I put that guy to work! I told him I wanted a table to put the cable box and DVD player on.  We used to have a little tv that sat at the end of our room on a cedar chest.  It was ghetto, very ghetto. And so embarrassing that I didn't even want to take a before picture.  For Christmas we got a flat screen to put in the bedroom.  Which is kinda' funny because we still have an old tube tv out in the living room.  But that's besides the point.  So we get this flat screen and mount it up on the wall and down below is the cedar chest with the cable box on it.  Which is all fine and dandy until Maddy comes along (usually when I'm in the middle of a workout) and starts playing with the buttons and turns the darn thing off.  Frustrating! So this brings me to last weekend.  I told Justin I wanted a table to put the stuff on.  So he just up and does it! I know! I have the best husband ever!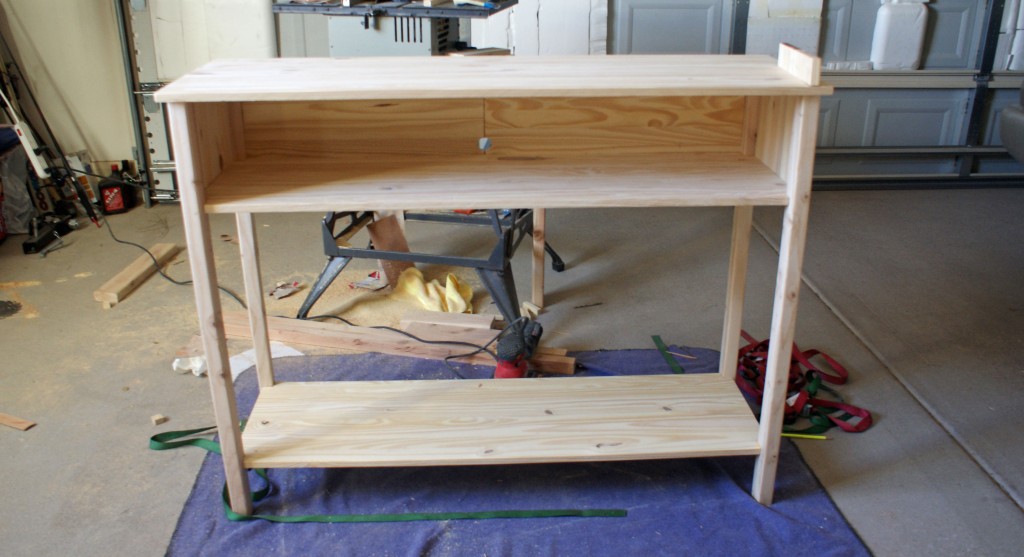 This is what it looked like yesterday morning after he had spent all Saturday building this thing for me.  I put a few coats of stain on it and didn't like it too much.  So after Justin got home from work he slathered some more coats of stain on it and now it's just what I wanted.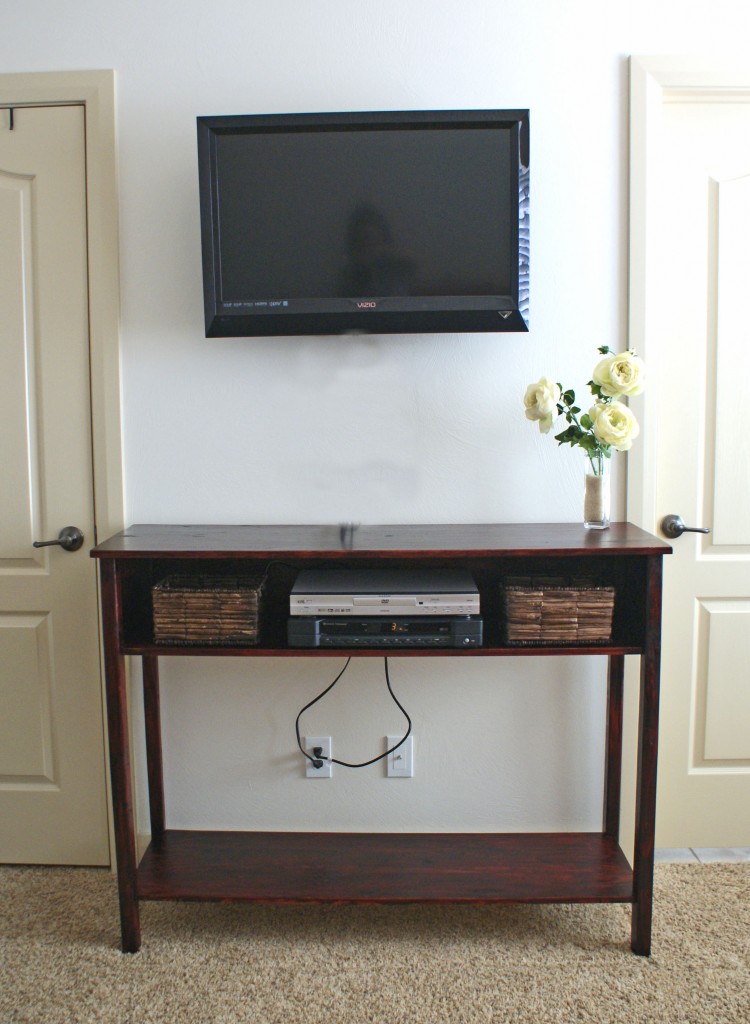 Okay, I know it's obvious that I tried to photo shop the cords out of the picture.  Those are the only things left that are driving me crazy.  Maybe on Justins next day off I can get him to put the cords in the wall. 
Isn't it lovely though?! I love it.  I have the best husband ever!