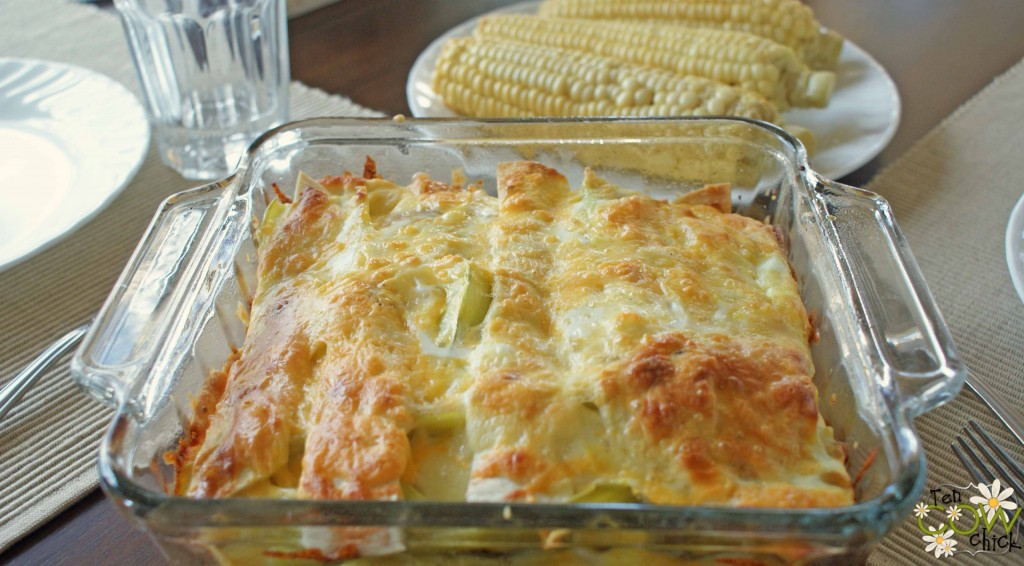 Puffy chile rellenos casserole is a Morgan family favorite dish so I thought I'd share it with ya'll.  I made it last night to try and use up the green chiles we got in our Bountiful Basket.  I also cooked up some of the corn on the cob that was in the basket to go along with it and it was a great meal.  Here's the recipe:
3 cans whole green chilies (5 or 6 chilies, seeded and sliced open)
3 or 4 wheat tortillas, cut into one inch strips and cut to the length of your casserole dish
1 cup mozzarella cheese
1 cup cheddar cheese
7 or 8 eggs
1/2 cup milk
1/4 t. garlic powder
1/4 t. ground cumin
1/4 t. pepper
1/8 t. salt
1/2 t. paprika
Cut along the side of the green chili and open it to lie flat, rinse all the seeds out.  Coat a 8×8 dish with cooking spray.  Put down a layer of chilies on the bottom, then a layer of tortilla strips, mozzarella an cheddar cheese.  Repeat the layers (like a lasagna).  In a bowl beat the eggs, milk, garlic powder, cumin, pepper and salt.  Pour over the baking dish.  Sprinkle the top with paprika.  Bake at 350 for 40-45 minutes.  Serve with salsa, sour cream, guacamole, or whatever you like.