I apologize for being such a slacker blogger!  When I get a few minutes to be on the computer I am always looking at coupon blogs and printing out coupons for my next shopping trip – so I haven't had much time for blogging!  After a few months of coupon shopping I am getting my food storage pantry built up a little bit.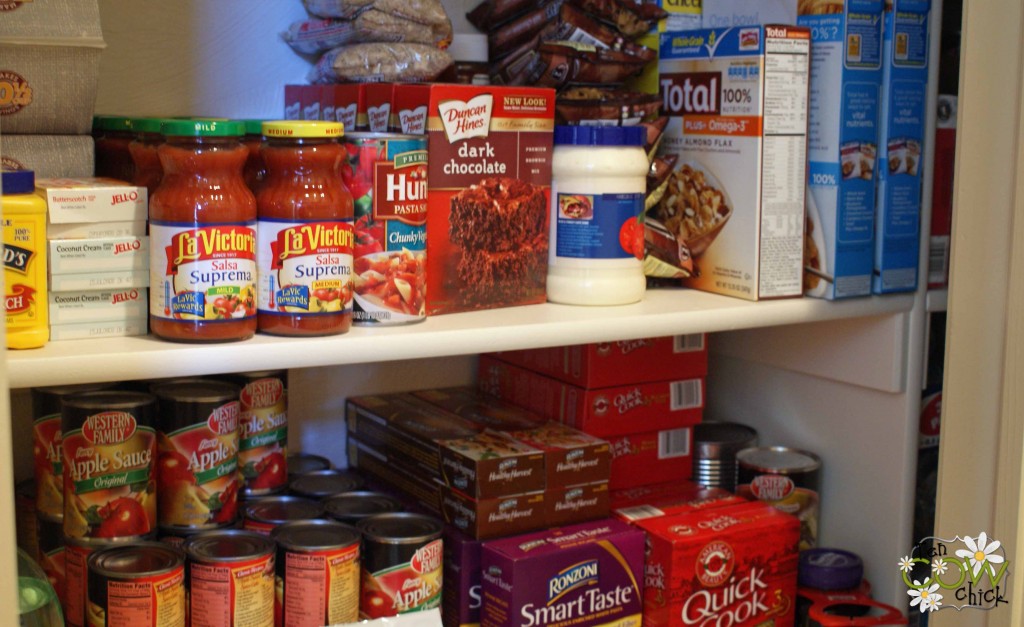 There's a whole lot more in my regular pantry in the kitchen, this is just the hallway where I keep all the excess.  It's fun to go shopping and fill up a cart of groceries and not spend hardly anything for it.  I wish I would have never stopped couponing after Macey was born – just thinking about how much money I could have saved during those years drives me nuts.  But, onwards and upwards! I'm doing good at saving money now and that's all that matters.  One of my favorite things is the bin of toiletries we have in the bathroom.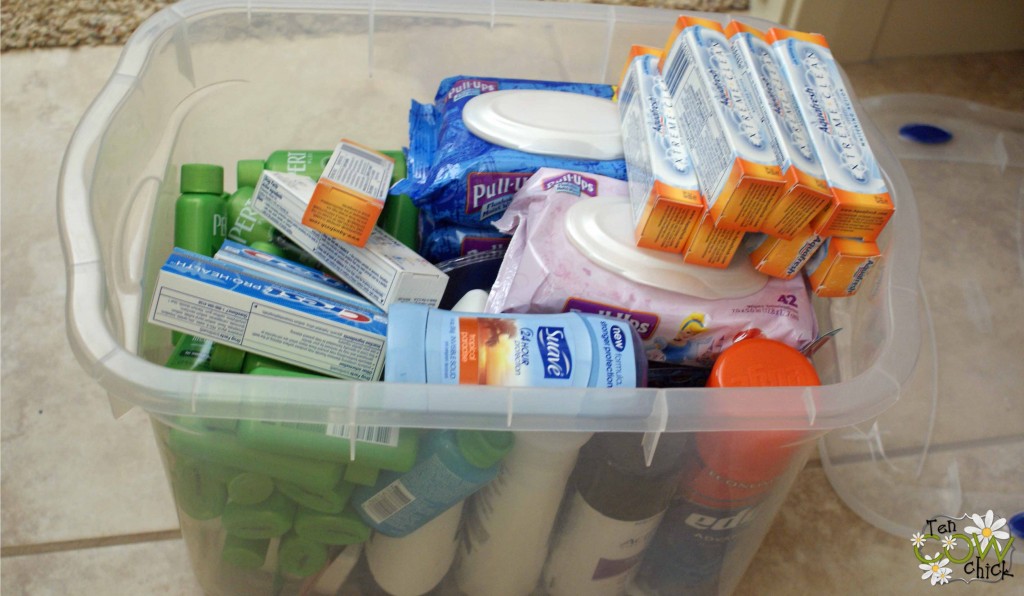 Everything was free or under a dollar (like the pull-up wipes were sixty cents a piece, but they are awesome for the diaper bag because I don't have a whole huge wipes container in there) and the deodorants were twenty cents or so.  Not pictured is all the free pantyliners and regular size toothpastes I have.  So that's what I've been up to lately.  I need to find some balance though and get making some more cute bows and quilts and things.  Thanks for sticking around and hopefully I'll get some fun posts up soon!