Since it's summer I thought it would be fun to just have a party for Activity Days.  Sister J picked up some pizza and rootbeer and I filled up a cooler with water balloons.  I asked the girls to bring water guns if they had 'em.
At church the outside water faucets require a key to be unlocked and used.   I think only the landscapers have access to those – so we brought our water storage barrels.  They needed to be rotated anyways.  I made Justin come so he could empty the water barrels into the swimming pool for me.  Thank goodness he came because I think the girls had more fun squirting him then anything.  He got back at them though.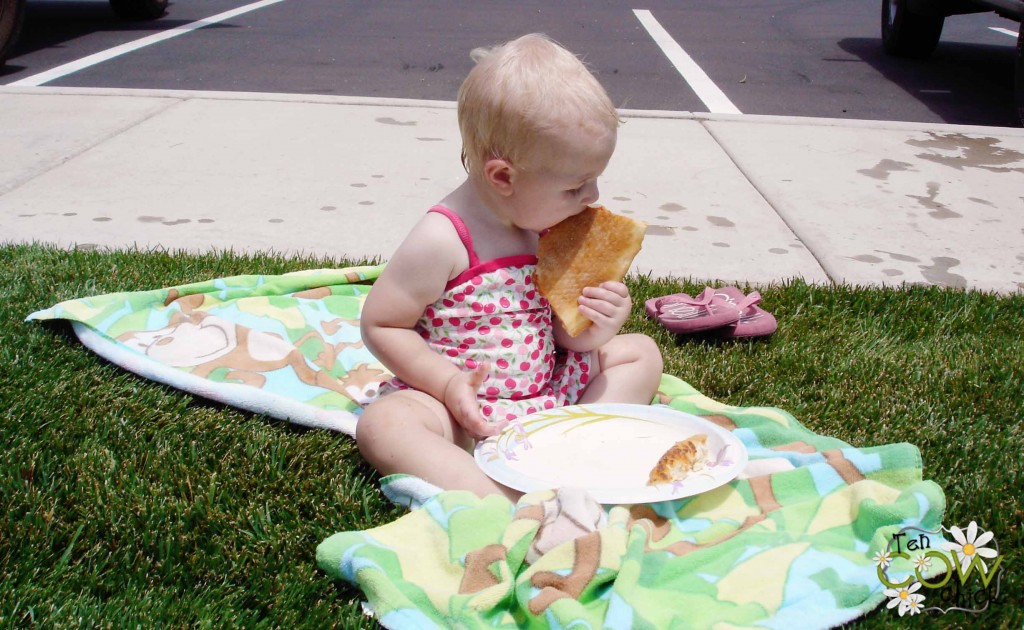 One of the girls left her pizza alone for a minute and Maddy just plopped right down on her towel and helped herself.  "H" said it was okay, she was done anyways.  There weren't very many girls at the activity – I think everyone was out of town.  But the girls that did show up had a great time!
Activity Days is an LDS activity for eight to eleven year old girls.
To learn more about my religion click here.