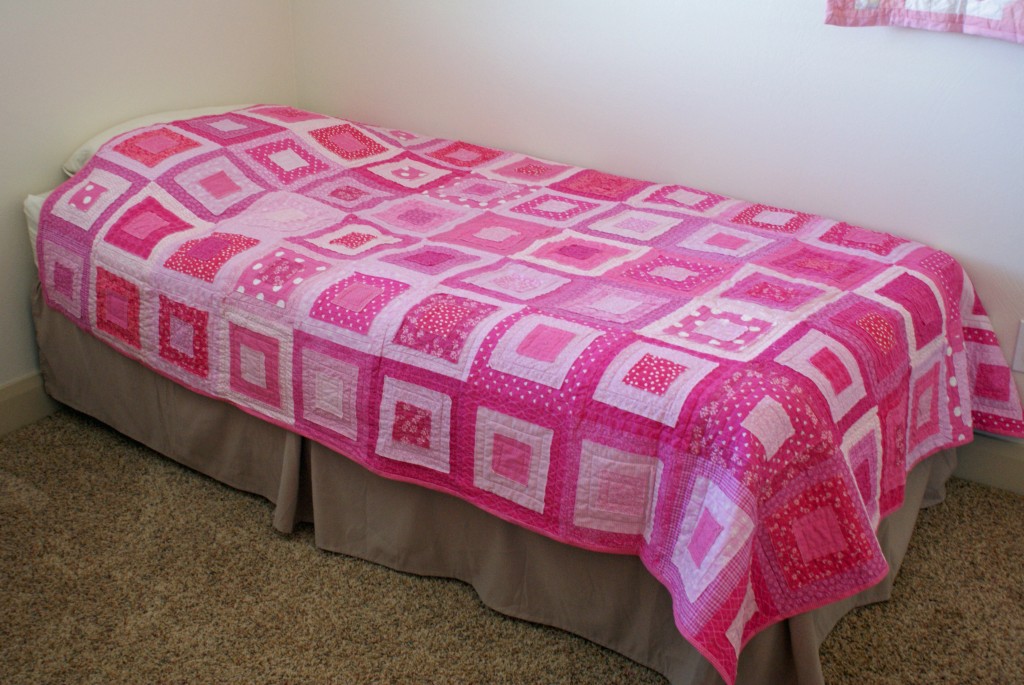 I peeked in on Macey last week while she was sleeping and she looked ridiculous all crammed into her little toddler bed.  I told Justin that it's time for a big girl bed.  It only took a day or so to get everything all put together.  I had bought sheets at JCPennys for a twin size bed when they were on sale. And I had made this quilt for Macey last year.  I'm soo glad I did, because right now I don't think I have the energy put something like that together.  This is probably my most favorite quilt I have made to date.  I have made MUCH fancier, more EXPENSIVE, very DETAILED quilts, but I LOVE LOVE LOVE this one.  Let me show you why.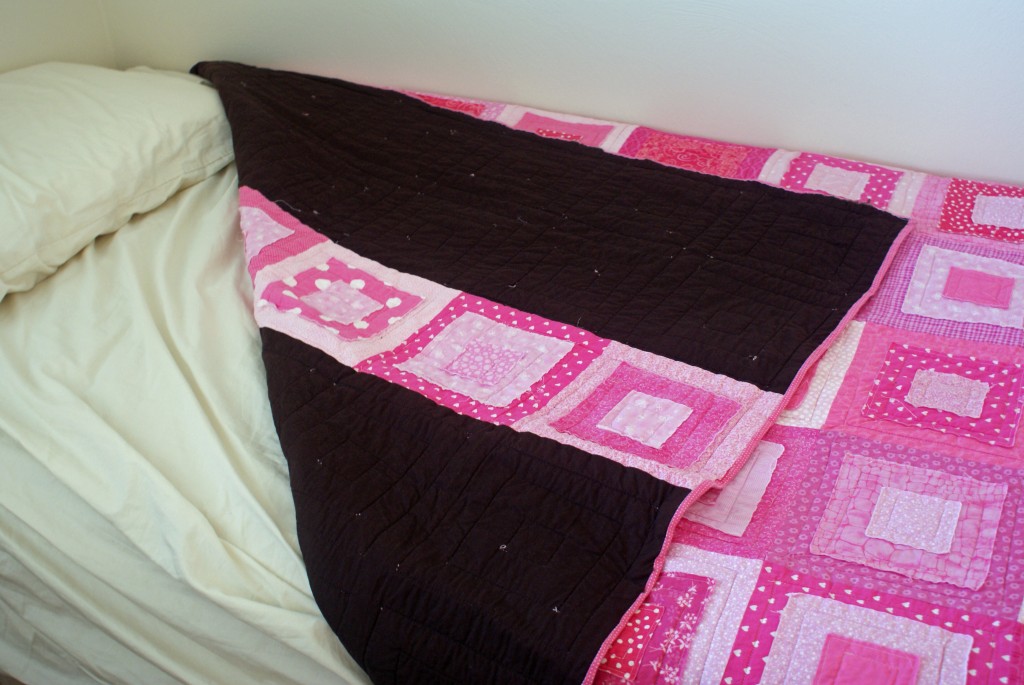 I put a little extra strip of blocks on the backside.  I love it because, it's kinda like a two-fer quilt.  The backside could be the frontside. Have you seen those new modern-like quilts where it's just one little strip of color and the rest is solid? I love those!
My other favorite thing about this quilt is the TEXTURE! Let me show you.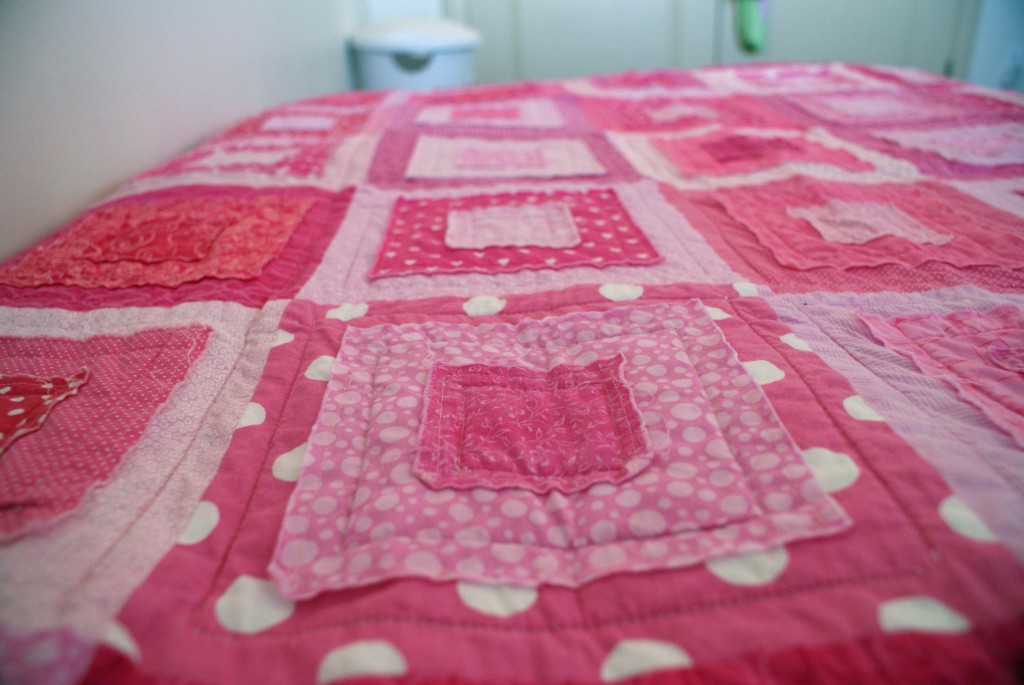 All that crinkly homestiched goodness!  The blocks are topstiched right onto each other so when it's washed the edges fray up all nice and pretty.  I love that it looks like a well-worn, well-loved quilt.  To me, making a quilt for someone equals giving them lots of love.  I want to make one just like it for Maddy in purple hues next year.  The pattern is very easy. I got it off of Crazy Mom Quilts.    I hope it inspires you to make something pretty!