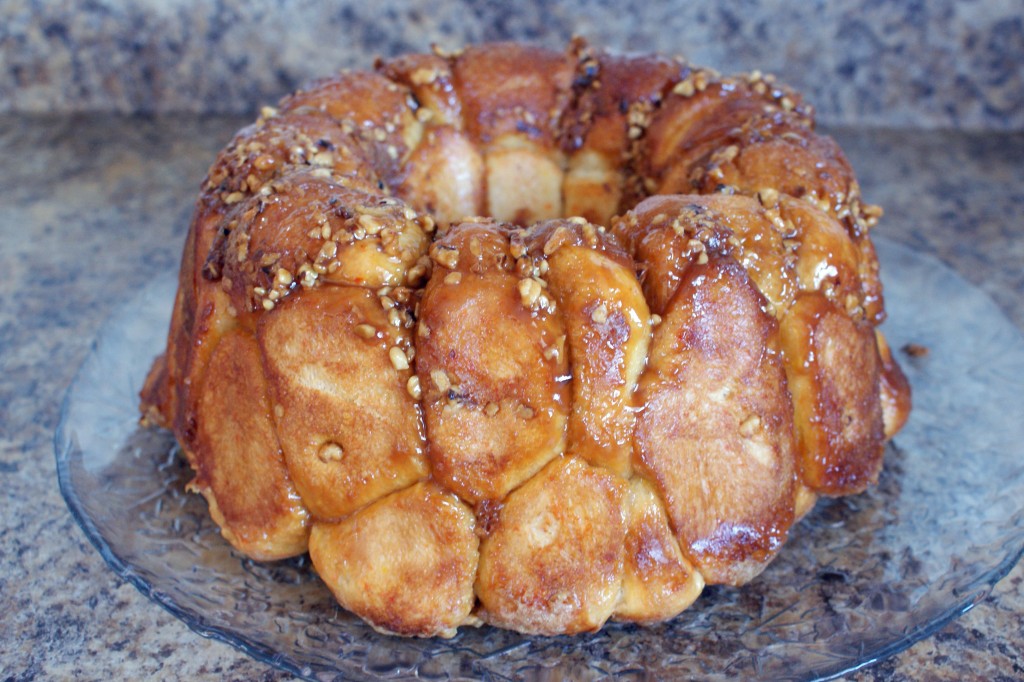 We have a little tradition in our family that on Sunday morning of Conference we gourge ourselves on Monkey Bread.  Mmmmm! We love this tradition and we have done it since we've been married.  Warning: this is NOT a low-fat healthy recipe. But it's okay to enjoy it every six months.  As the girls get bigger I am constantly looking for more fun traditions, so if you have a fun one, please share.  Here's the recipe for monkey bread.  Enjoy!
24 Rhodes dinner rolls. thawed but stll cold
1 (3 oz) package butterscoth pudding (not instant)
1/2 cup brown sugar
1/2 cup butter
1/2 cup nuts (pecans, walnuts, whatever floats your boat)
Spray bundt pan with non-stick cooking spray.  Cut rolls in half and roll in dry pudding mix.  Arrange in pan alternately with nuts.  Sprinkle remaining pudding mix over top.  Combine brown sugr and butter; heat together until butter is melted and a syrup is formed.  Stir well.  Pour syrup over rolls.  Cover with sprayed plastic wrap.  Let rise until double in size or even with the top of the pan.  Remove wrap and bake at 350 for 30-35 minutes.  Cover with foil the last 15 minutes of bakng.  Do not underbake. Immedietly invert onto a serving platter.