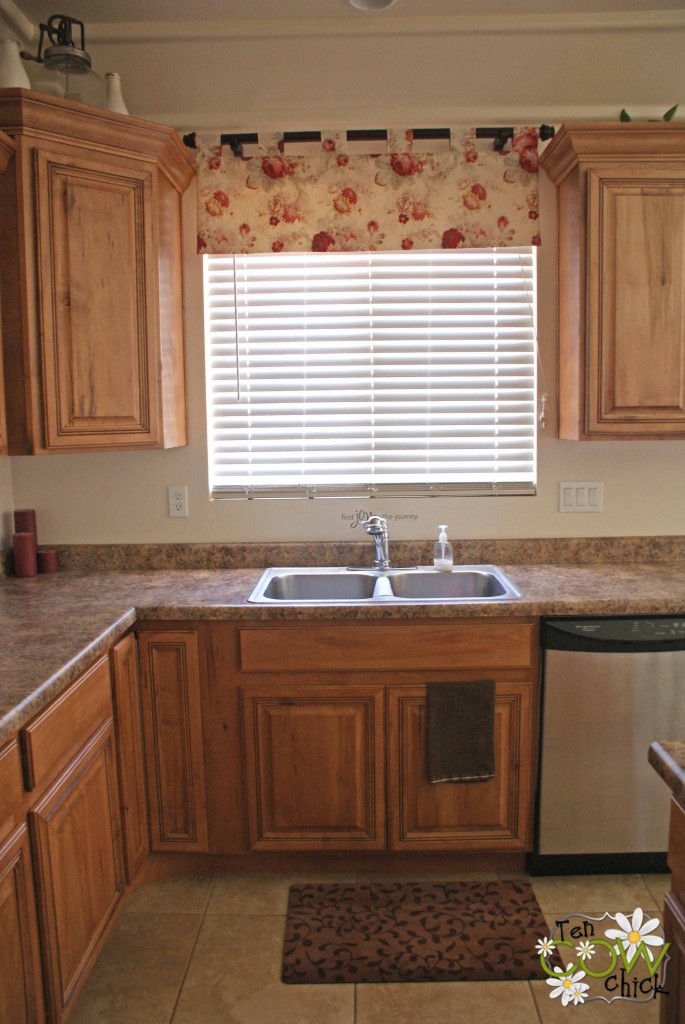 We have lived here for longer than I care to admit.  I just never got around to putting up curtains (or do I call them valances?) because I didn't know what style I wanted to go with, I didn't want to pay a ton of money on store bought ones, but didn't want them to look homemade either.  Finally last week I decided I knew what I wanted (thanks to the internet and lots of home decor blogs), and put my big girl panties on and bought the fabric and supplies.   I spent most of the afternoon sewing the valances together.  It really shouldn't have taken that long but my girls love to "help".  I'm quite happy with the way they turned out and they match my new kitchen table quite well.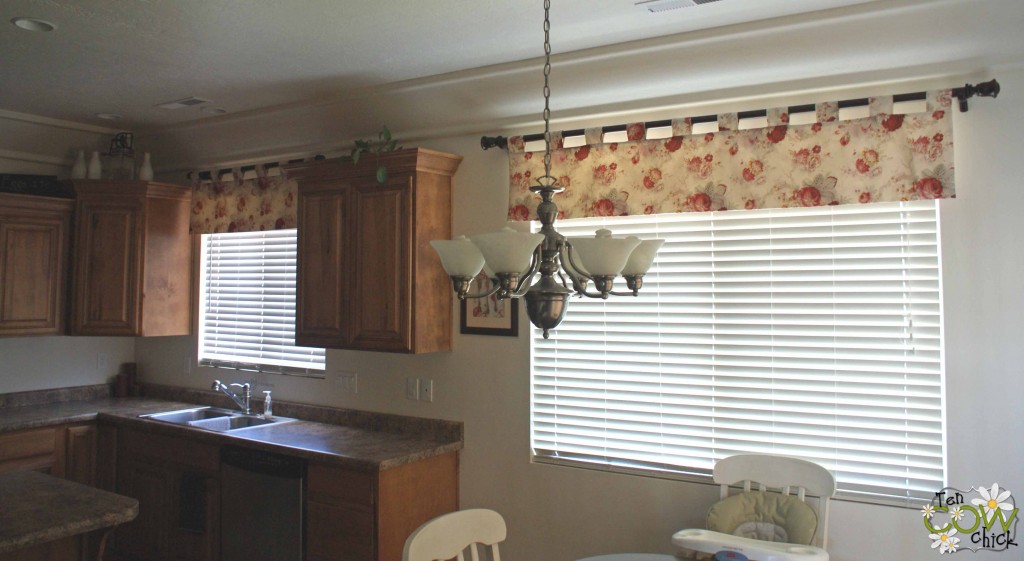 I can finally check "kitchen" off my to-do list.  Next I need to do curtains for my bedroom, but I need to get a new bed set before I do that. Hmmm, maybe I'll get it done before the end of next year.  🙂
Thanks for stopping by!