I'll spare you all of my lame excuses for why I have not blogged in a long time (like my girls being little insomniacs and my computer having technical difficulties) and just get on with it.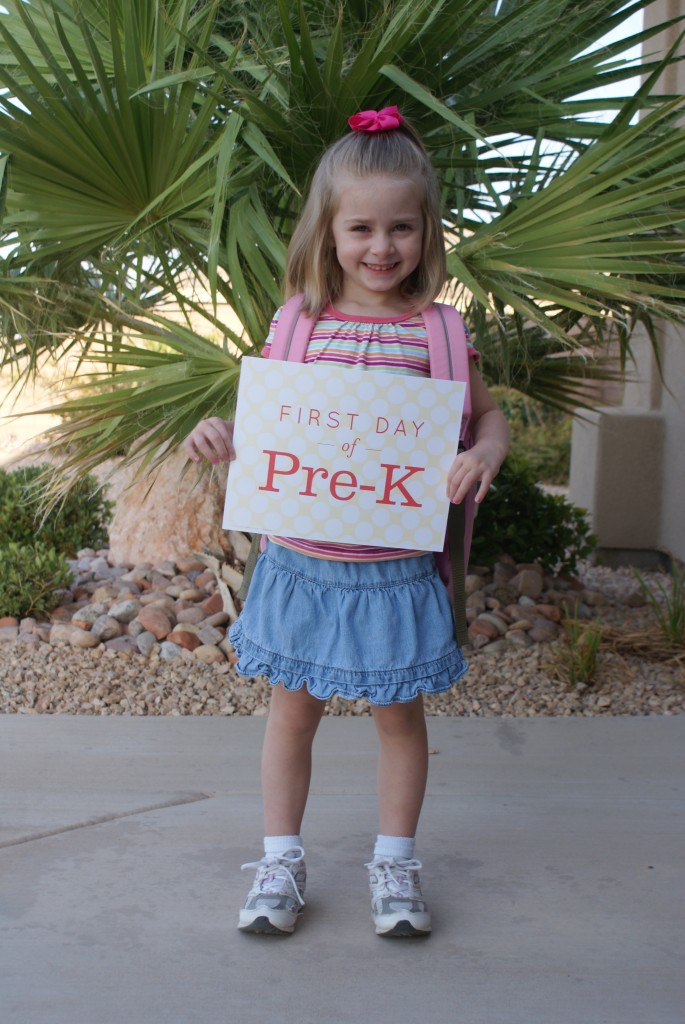 SCHOOL STARTED!!!!
Even though it's just two days a week I think we both benefit from a break from each other.
Last year Macey did preschool.  And almost every morning I forgot to brush her teeth.  And it was a struggle getting her to sit on the potty before the bus came.  (Long bus ride, little bladder – it's a necessity that she go.)
So here's the "plan" that I came up with.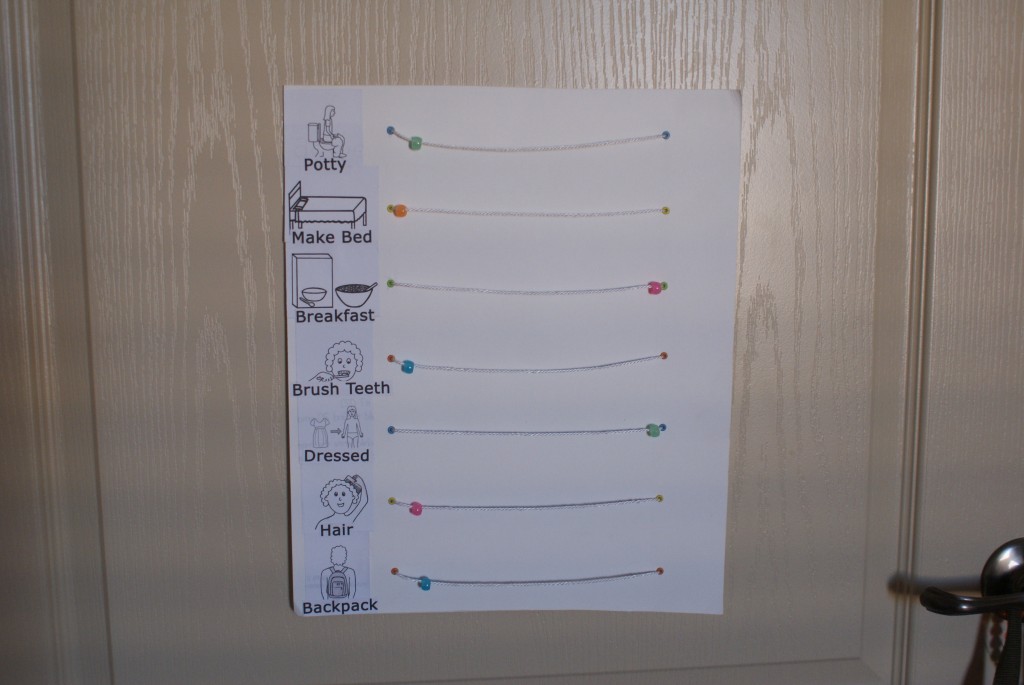 (Ugh, photoshop is still not working and I'm about ready to lose my marbles!)
So the way it works is once Macey accomplishes something off the get-ready list she can move the bead over to the right side of the chart.  It works great too!  She will willingly eat her breakfast, sit on the potty, get dressed etc. just so she can move the beads over!
Genius!
We haven't forgotten to brush her teeth yet either.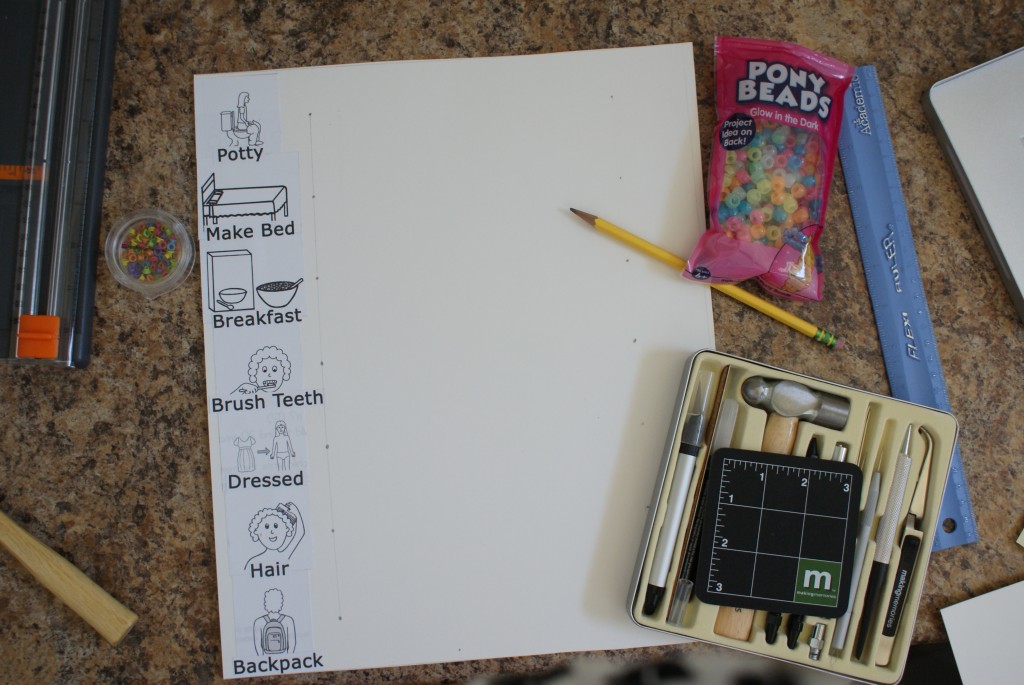 I got the pictures off of this website and everything else just came out of the crafts closet.
Thanks for stopping by!