Awhile back I got into making flowers with organza fabric, but lately I've been seeing the same technique used to make flowers on satin.  I thought I'd give it a try with the famous and super talented crafter Jen at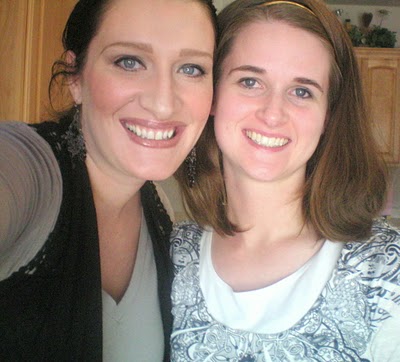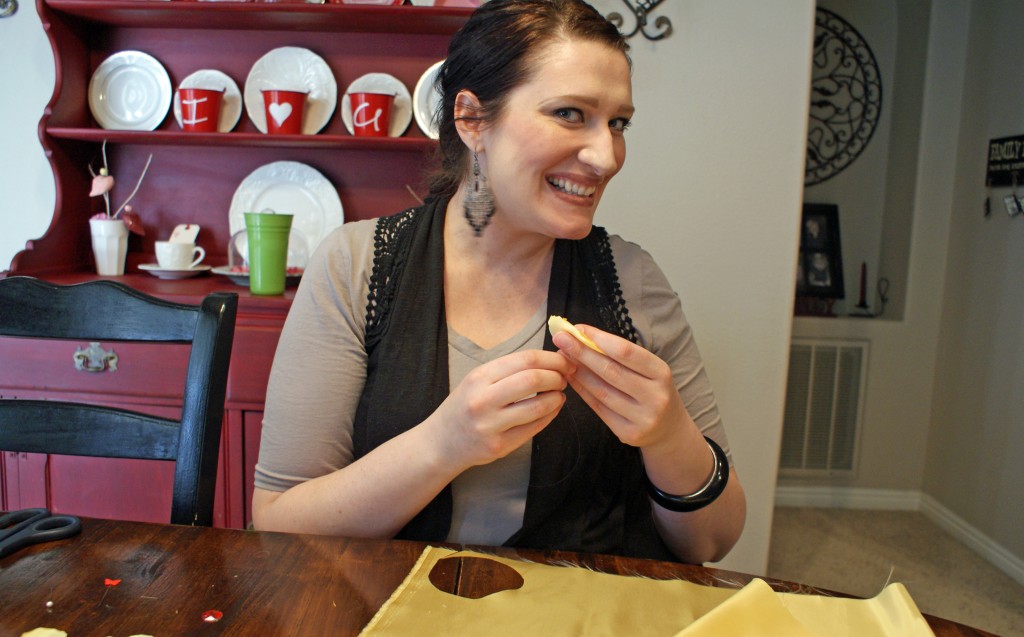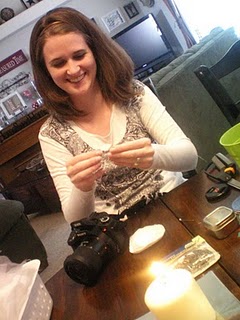 We got together yesterday and made these cute little flowers.  Jen wanted springy yellow satin and I wanted a fresh white look.  They both turned out soo dang cute!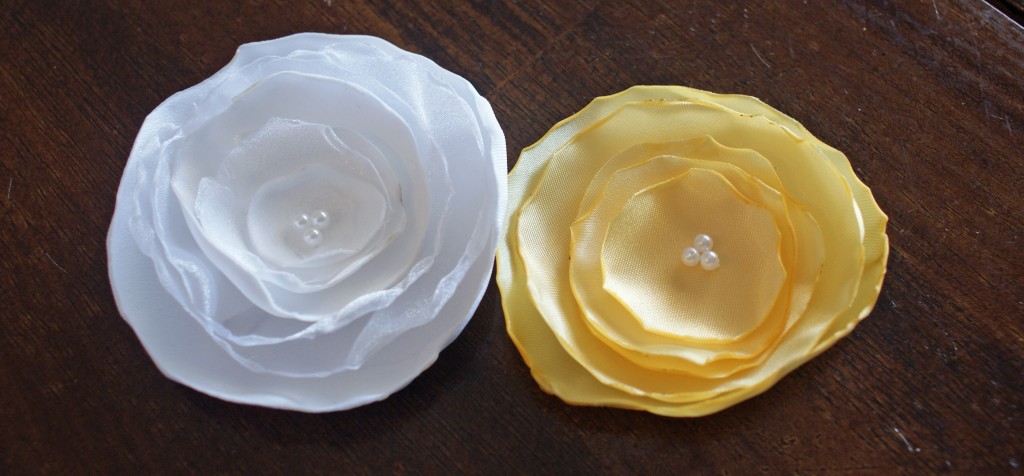 I put a few layers of organza in my flower just to see how it would look.  I love the way it turned out.  To make them you do the same thing you would with the organza fabric.  The only difference is satin catches on fire a little bit faster.  So you have to be super careful how close you get it to the flame.  I burned mine quite a bit and then just cut off the black spots and started over again – no biggie.  Now I want to go to the fabric store and buy every color in satin.  All I had on hand was white left over from Macey's blessing dress. 

I finished mine off with a hair clippy.  I'm all outta white ribbon – which maybe is a good thing – it made me think outside the box and I used this pretty pink ribbon that my little sis gave me.  I love how it adds a cute little something to it – even if you don't see it from the front. 
Here's a few tips if you are going to make your own:
-It's helpful to pin your fabric to a circle template and then cut it out.
-Hold your fabric next to the flame and let it pucker up.  Don't get too close.
-Use a nylon (clear) thread to sew your little pearls or beads on.
-Doing layers of different kinds of fabric gives it a fun look. Jenn did some flowers with ribbon and buttons and different colors.  Check them out they turned out super cute!
-Have fun!
Thanks soo much for having me over Jenn. We'll have to get together again and see what we can craft up!
On a completely unrelated to flower making note: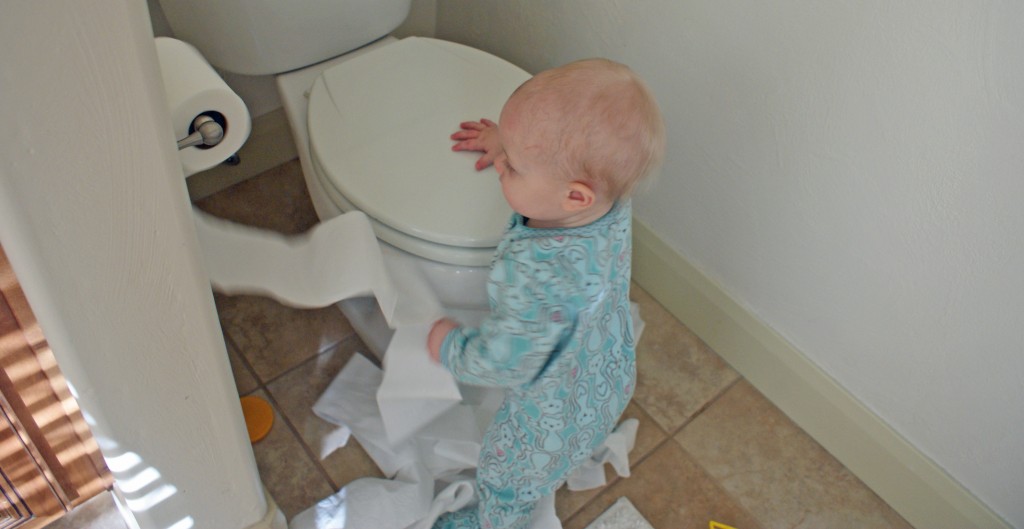 My baby can kick your baby's butt in a toilet paper unrolling contest.  She's training for the baby olympics.  I think we might have a gold metalist here.