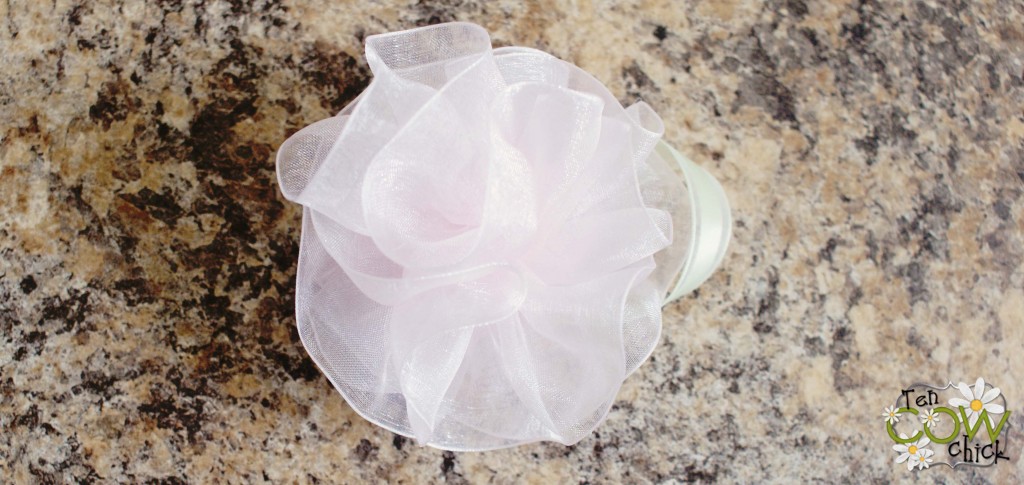 I made these up to go with my little girls new Easter dresses.  They turned out soo cute I thought I'd share the how-to on them.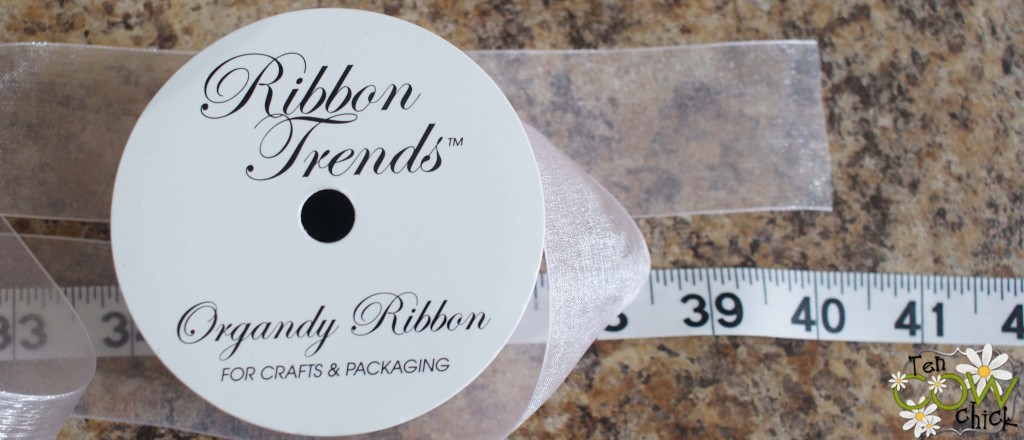 I went to the store to buy wired ribbon.  I found this 1.5 inch organdy ribbon for a dollar and the same kind of ribbon but with wire in it for five dollars.  Guess which one I bought.  Yep, I bought the cheap stuff.  With just one more little step I get the same looking bow, but for four dollars less.  'Cause I'm thrifty like that.  So you'll want to cut your ribbon to 35-40 inches long.  The longer the strip of ribbon the fuller the bow will be. 

With your sewing machine your going to start sewing 1/8th of an inch along the edge.  Do a little backstitch when you begin (don't do a backstich at the end).  After your backstitch you're going to change the stitch length to the longest setting.  This will make a big nice basting stich.  Go along the full length of the ribbon and then when you cut your thread off at the end be sure to leave a few inches of thread.  A little side note about thread:  use a high quality thread for this project like Gutterman.  I wouldn't suggest Coats and Clark because it will probably snap.  It might not, but I'd just use the good stuff just in case.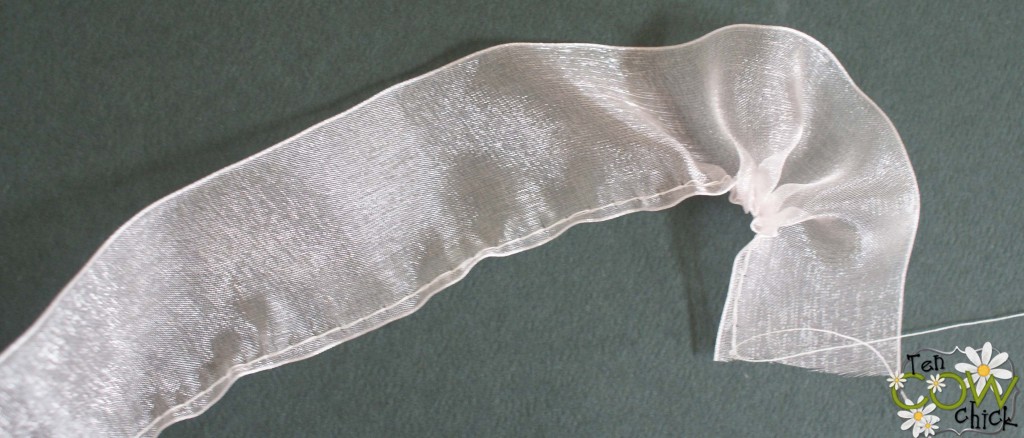 Hold one of your threads at the end and push the ribbon back on the thread.  This will make it gather.  Push the gathers towards the end that has the backstitch on it.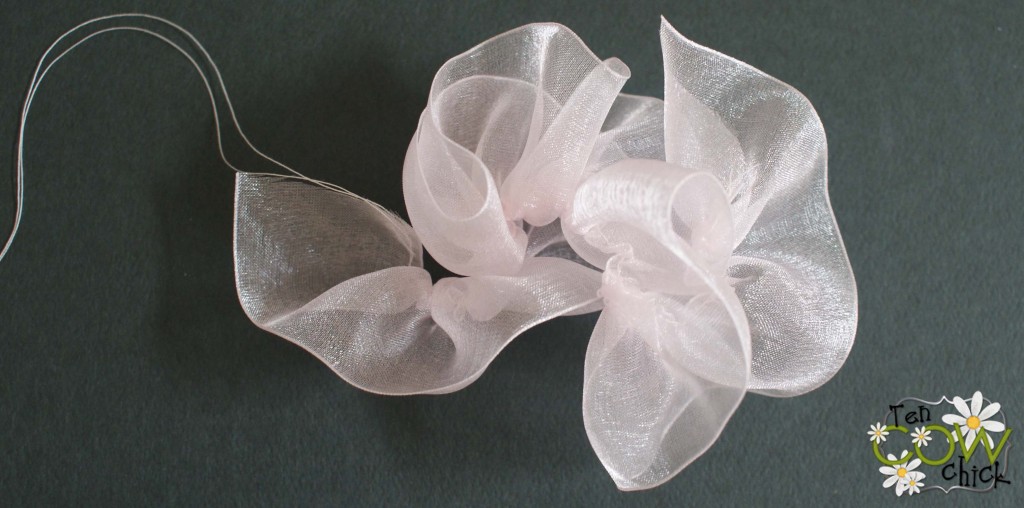 It will start to look like this.  Once you get it as gathered up as you like you'll take and end piece and start to wrap the ribbon around it.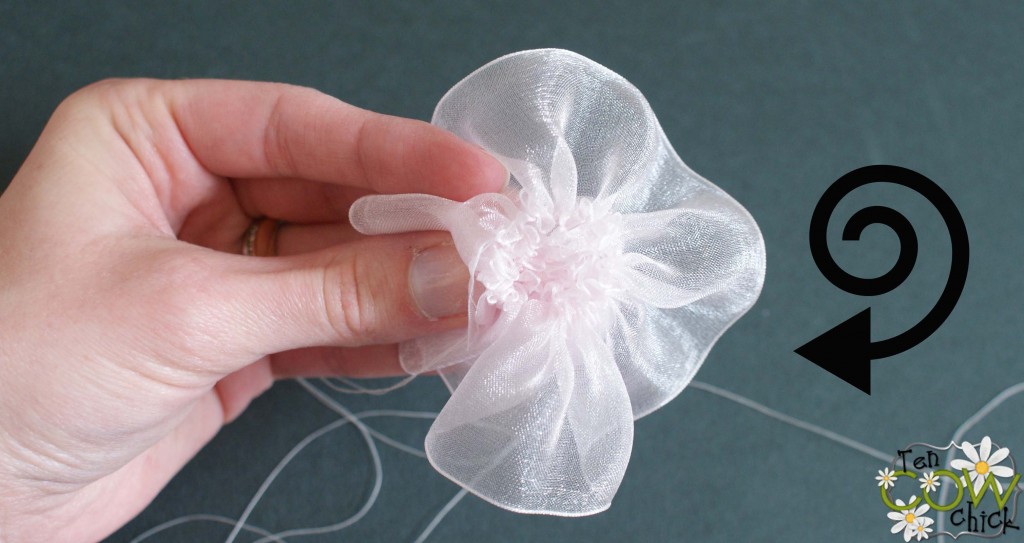 When you've got it all wrapped around in a circle take your hot glue gun and cover the back with hot glue so it will stay together.  Hold it and let it cool all the way before you move it.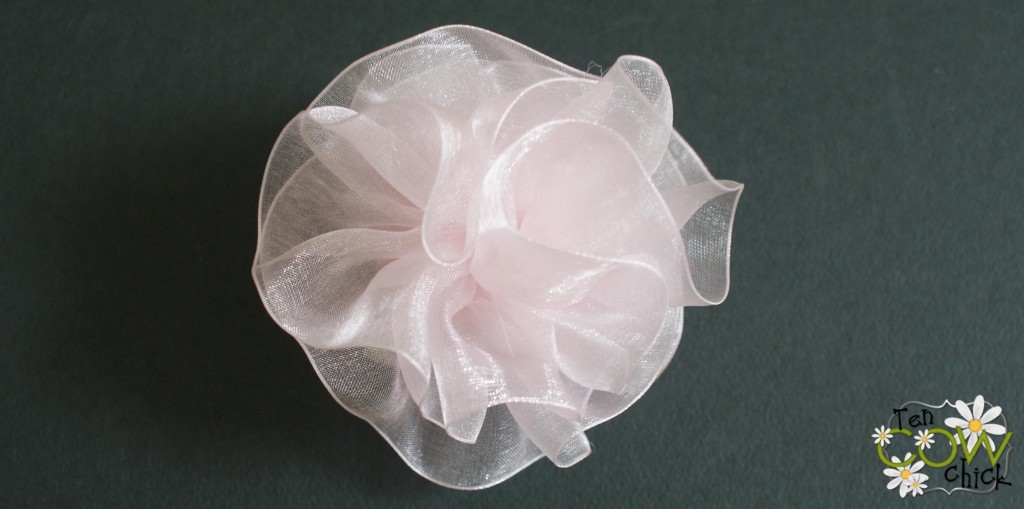 Flip it over and you've got a cute little ruffly fluff bow!  Now line a clip with ribbon.  You could add a little green leaf if you want some contrasting ribbon on your bow.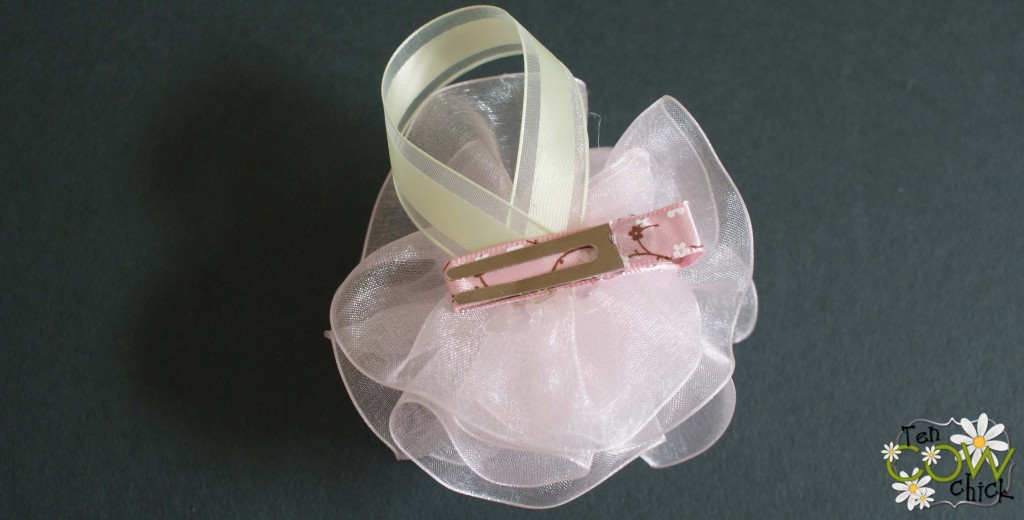 And your done!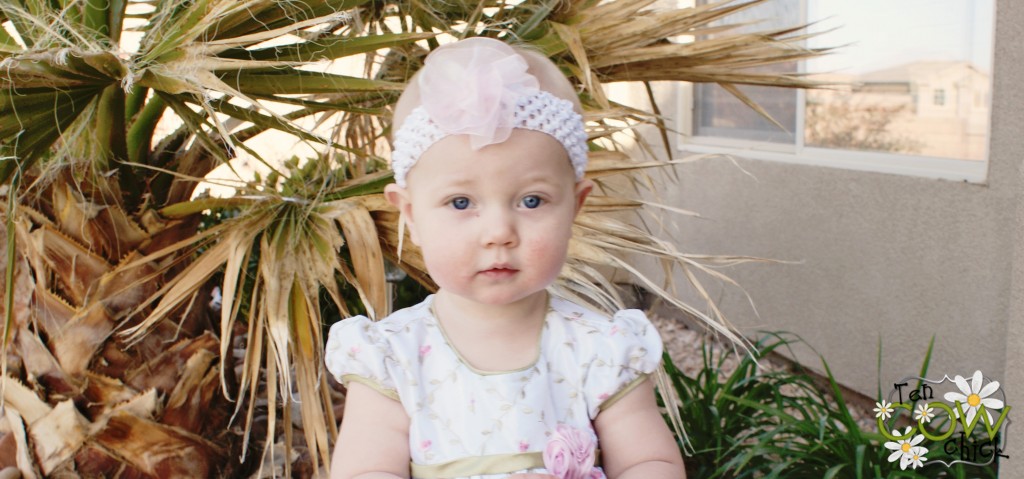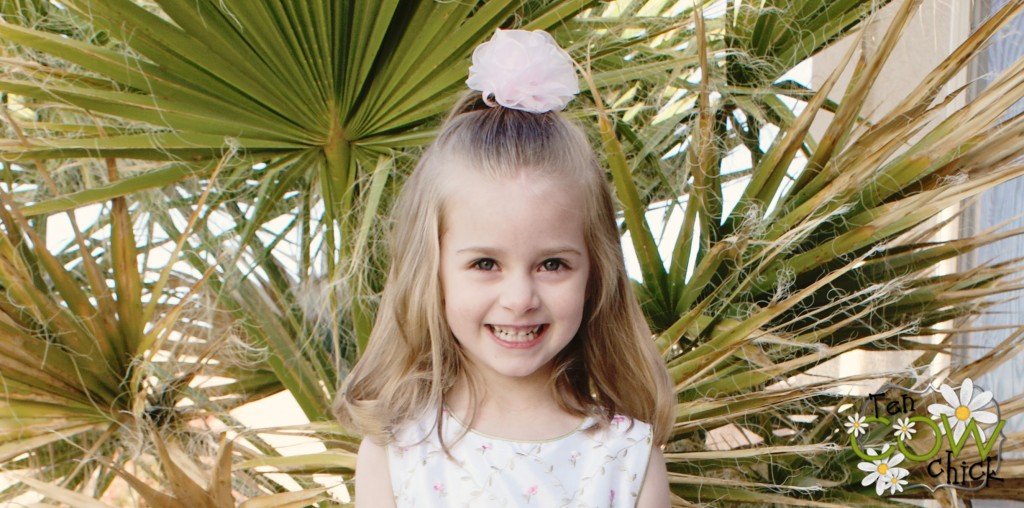 Happy bow making to ya!
Linking to: Someday Crafts