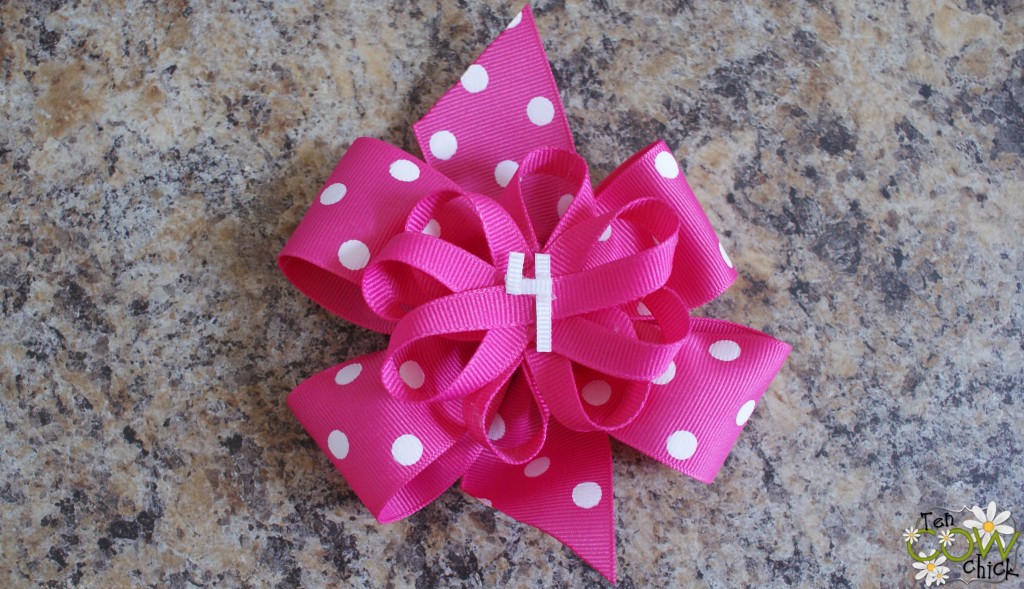 Macey's birthday is comming up and since she insists that she's turning 2 I am putting a 4 on everything.  I made up a big bow for her to wear on her ponytail to school on her birthday.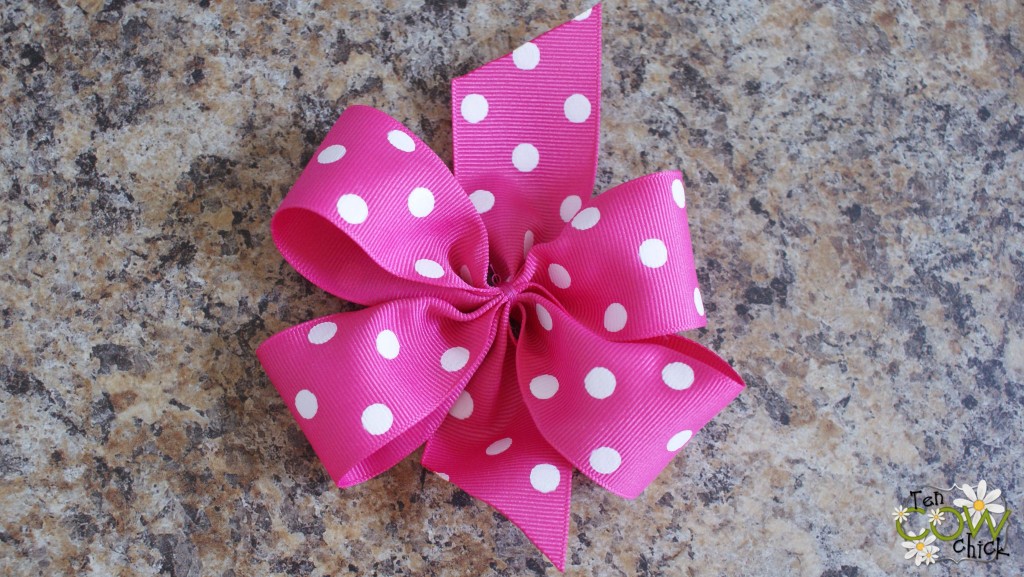 I started with 1.5″ ribbon and made a basic piggy bow.

Then with 3/8″ inch ribbon I made four loops, like the loopy flower bow.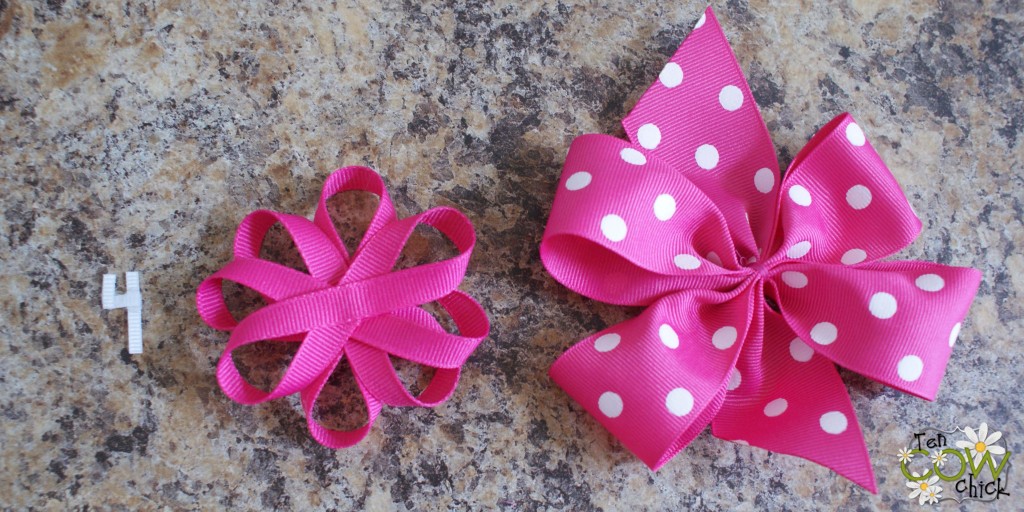 Stack and glue them together.

I made the 4 with 1/8th inch grosgrain ribbon.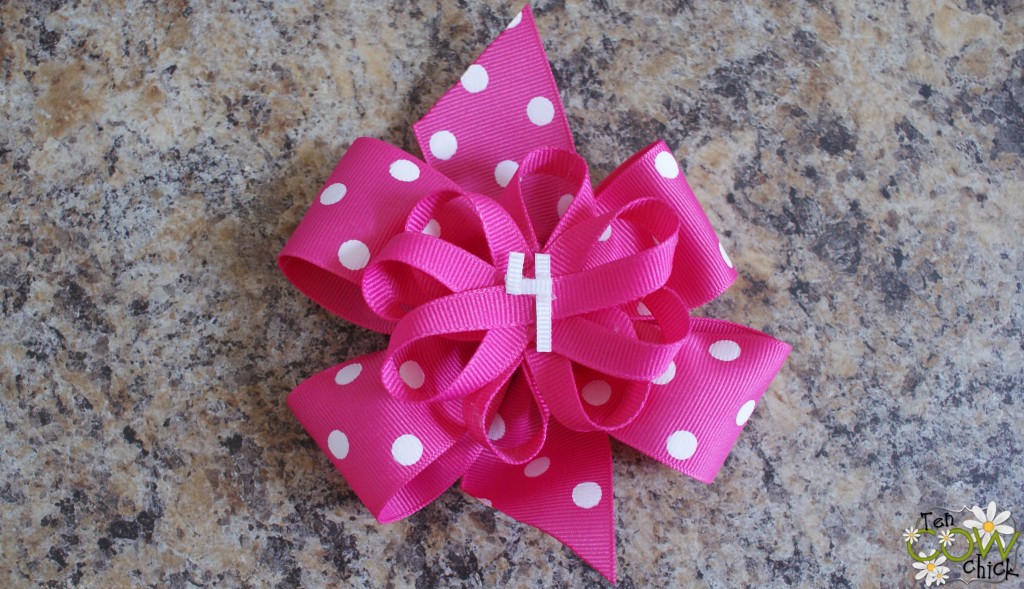 Glue your layers together and then glue your bow onto a lined clip and your all done!  Of course you could put a rhinestone or button or something else in the center.  It's kind of a big bow – but this is Utah – the bigger the bow the better!
Happy bow making to ya!
Linking to: Gluesticks, $500 Wedding