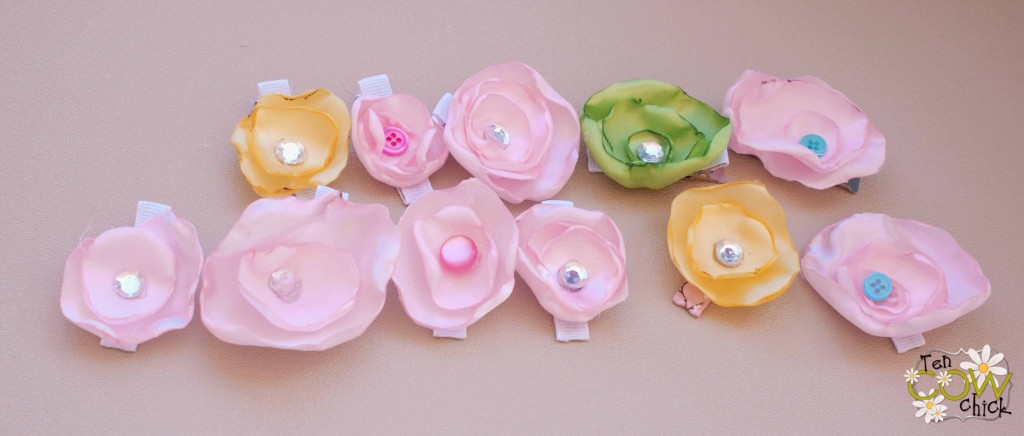 For Activity Days we made satin flower bows.  I was trying to think of something flowery the girls could put in their hair and wear.  I have the eight and nine year old group so they are starting to grow out of the bow in their hair thing, but I thought maybe if they were fancy enough they would like them.  They did!  I asked that each girl bring their own fabric scissors if they could (I had a pair for the girls to share that didn't bring them) and then gave each girl a square of satin fabric. I had two candles and two hot glue guns.  I was in charge of helping the girls with the candles and the other leader was in charge of helping them with the glue guns.  So after they cut out their circles (a small, medium and large) they would bring it over to the candle area and we would singe it around the edges.  I had tweezers for the girls to keep their fingers away from the flame, but I learned they don't have good hand strength (or maybe just lack of coordination?) but they kept dropping their petals into the wax.  They didn't ever catch on fire like I was worried about, but I had a spray bottle on the table just in case.  So I took over halfway through and just had the girls bring me their petals and then I would singe them on the edges and send them on down to glue them together.  I had rhinestones and buttons that they could choose from for the center.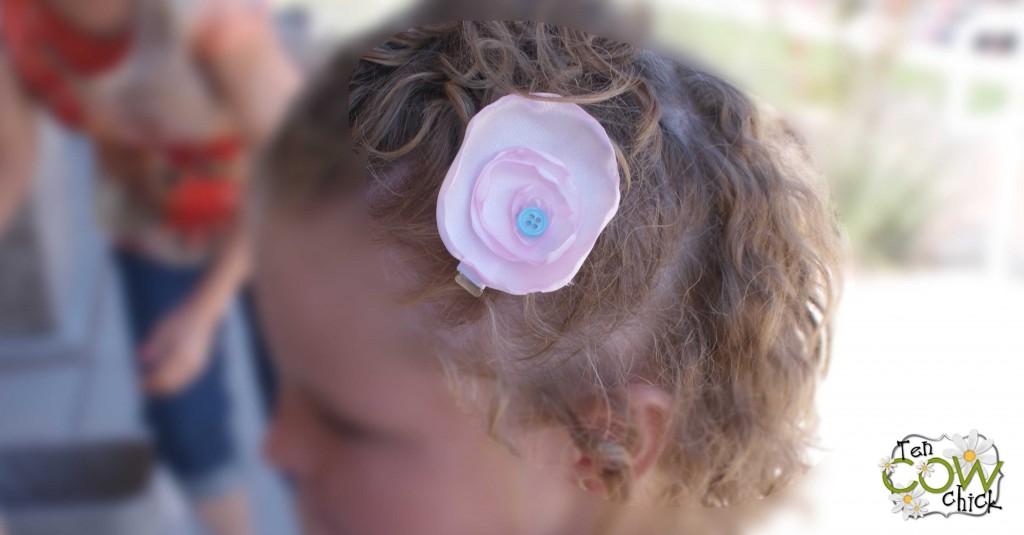 I loved the turquoise and pink combos.  These girls are soo creative when it comes to colors!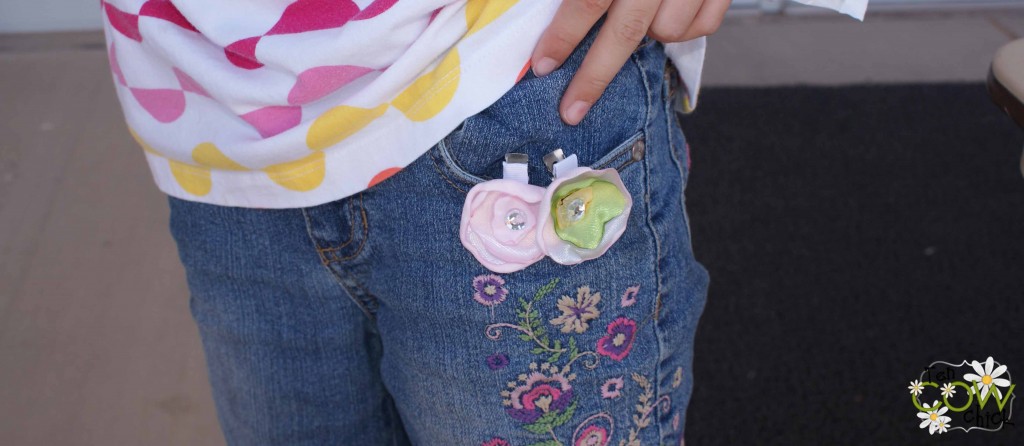 I had enough clips for each girl to make two flowers.  That seemed to be just right for the amount of time that we had. We had popsicles for refreshments since we did our activity outside the church. The girls had a great time!
Activity Days is an LDS activity for eight to eleven year old girls.
To learn more about my religion click here.
Linking to: Tatertots & Jello