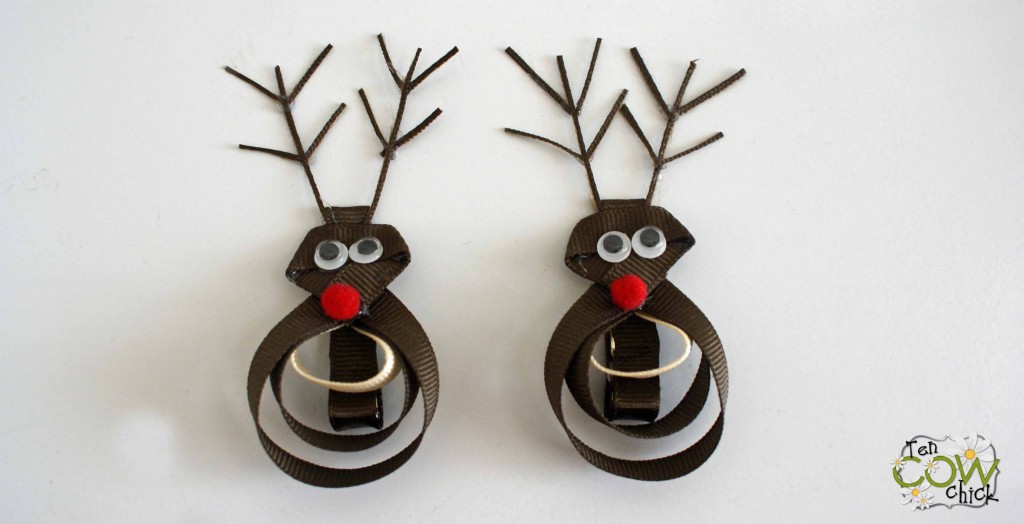 I came up with this bow idea all on my own.  These reindeer are a Mariesa original!  Macey (my little four-year-old) is excited to wear them to preschool. I told her she has to wait until after Thanksgiving to wear them and she was major bummed about that.  So enough chitter-chatter, let me show you how to make your own!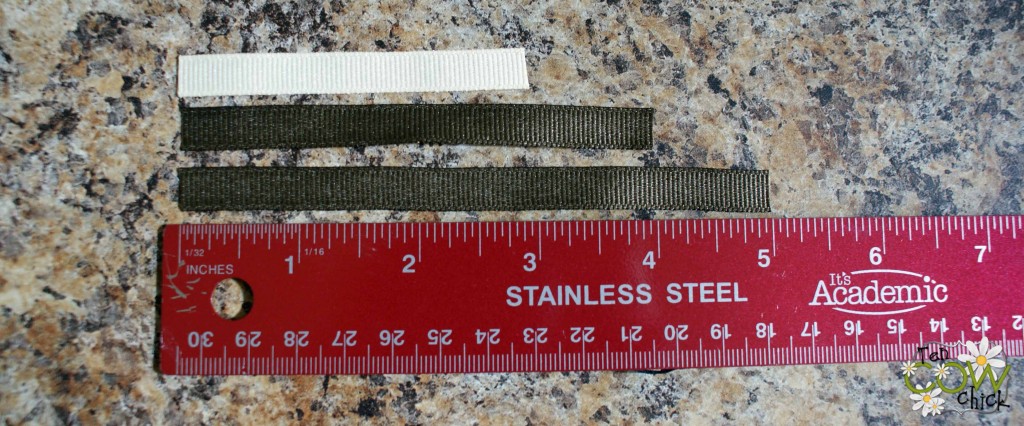 Cut three pieces of ribbon.  3, 4, and 5 inches. I used 3/8 inch grosgrain ribbon.

Loop them around and hot glue down.

Hot glue them together.  That's the belly, now lets make the face.

Cut a piece of ribbon 2.5 inches long.  Loop around and hot glue down.  Then press it flat and put some glue in the corners so it stays flat.

To make the antlers cut a piece of ribbon at 1.5 inches and the smaller pieces at .5 inches.  Cut the ridges off the edge.  You could heat seal these with a wood burning tool if you have one.  They will fray a little bit if you don't.

I've found it's easiest to put these together with tweezers.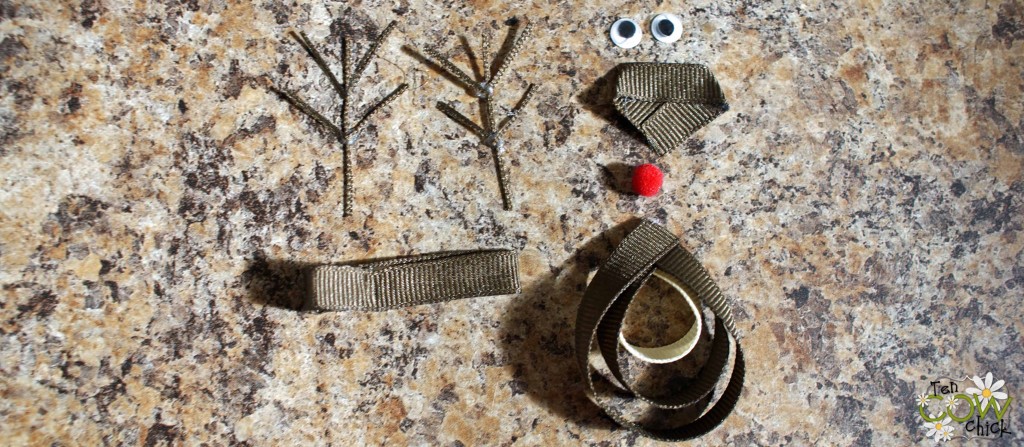 Line a clip with ribbon and then assemble your pieces together.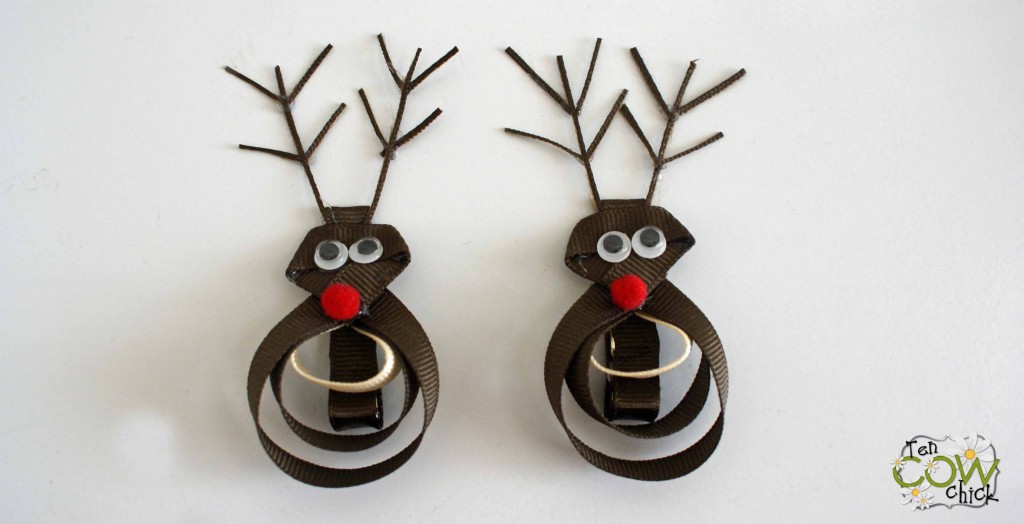 And there you have some cute Rudolph the Red Nosed Reindeer hair clips!