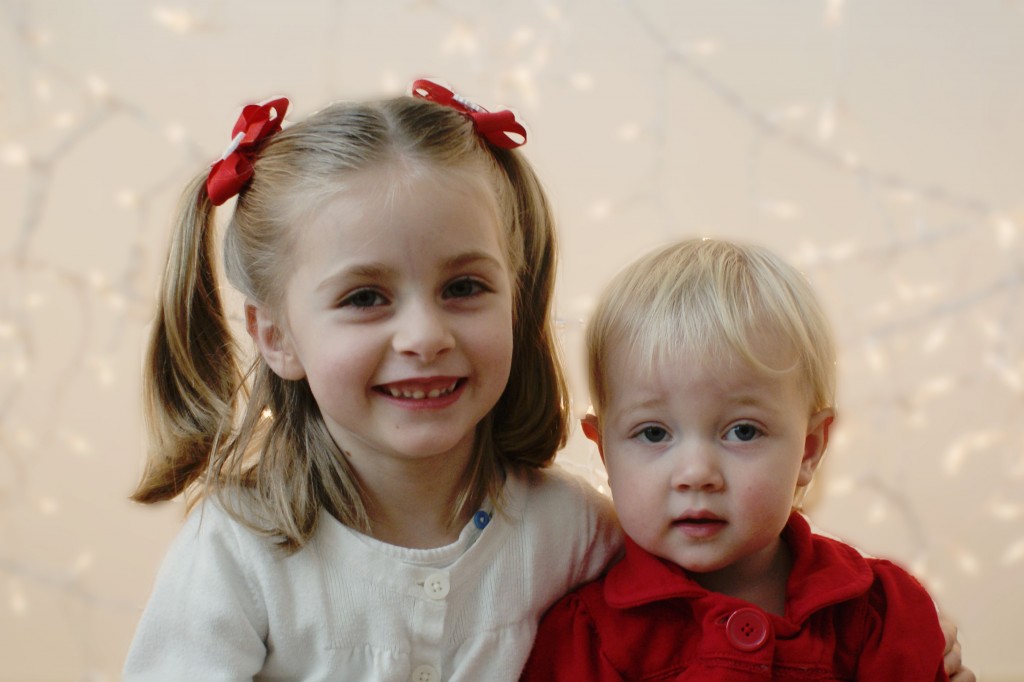 Every year I do the picture for our Christmas cards myself.  Some years they turn out great, some years not so great.  This year is just . . .  eh.  Not bad, but not the best.  I saw on pintrest (of course) this awesome idea for the background.  Mine didn't turn out nearly as cools as hers but check it out at propinsanity.com.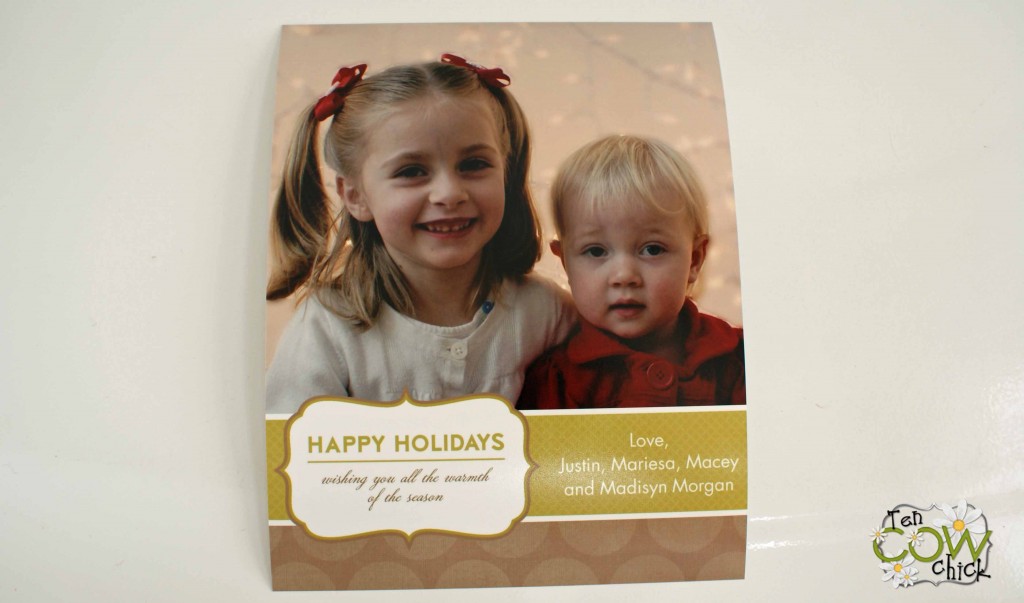 So the Christmas cards are done and ordered, even addressed (just needs stamps) before Thanksgiving.  Of course my motivation for getting this done so early is that Costco offers a discount if you pick them up before Thanksgiving.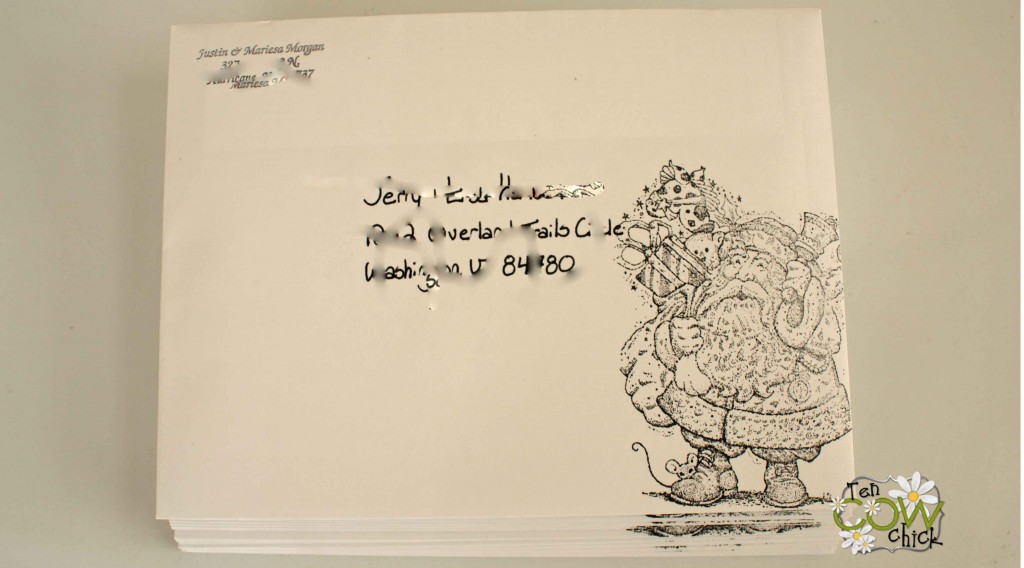 Here's my envelope all done up with a Stampin' Up stamp.  It gives it it a little extra "Merry Christmasness" don't ya think?  I just send cards to grandparents, aunts and uncles, and siblings.  If a cousin or friend sends me a card then I'll send them one as well.  Call me a stamp scrooge, but it just costs too much to send one to everyone. So what's your Christmas card policy?  Do you send cards to every single person your related to?  Just your favorite people?  Let me know!