I just had to show off my little gingerbread bows I made for Macey yesterday.  I for sure won't be doing a tutorial for these!  It was kind of make-it-up as you go.  I'm sure anyone could figure it out from looking at the pictures though.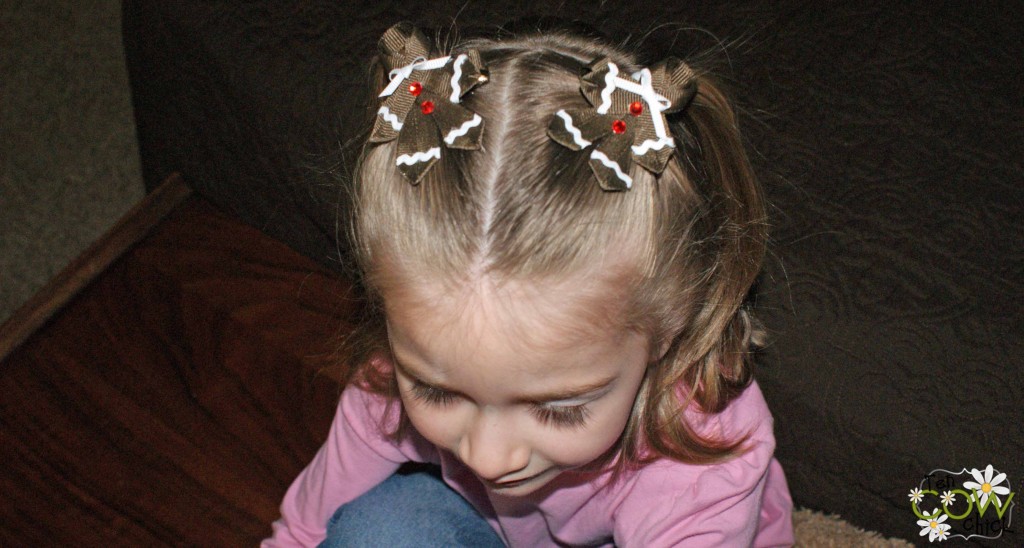 She was all excited to wear them to school today!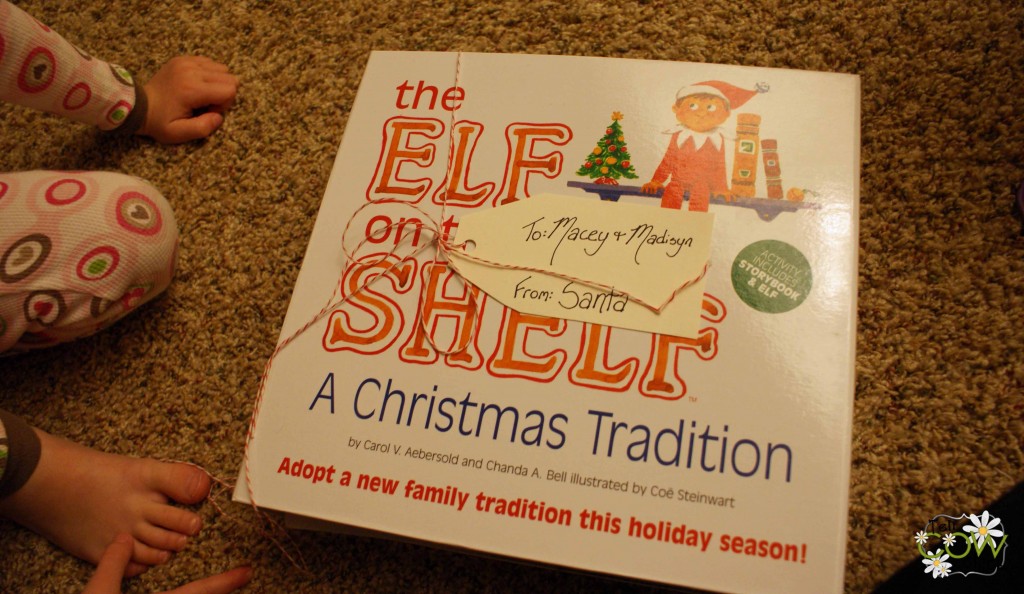 Our Elf on the Shelf was dropped off by Santa last night.  I was going to do it Friday night but decided to wait until Justin was home so he could help me out with the drop-off.  Did anyone see that Elf on the Shelf movie that was on TV Friday night?  It was soo dang cute.  Right after it was over I called Santa Claus and asked if we could have a elf come to our house.  Macey was soo excited she was giggling like crazy.  So last night we got our elf, gave her a name (Snowflake), and read the book.  She spent the night in her box on top of the piano.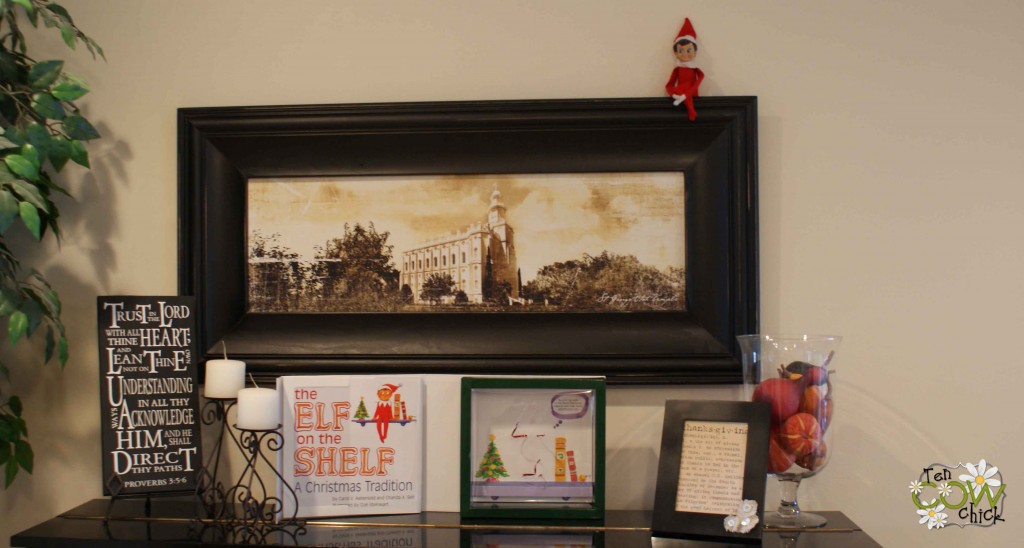 But when the girls got up this morning she had magically landed on top of the temple picture.  I know, not really creative, but we decided to start out small and then get to the creative ideas. 🙂 Happy elfing!